Kristen Schiele's solo show "Elektra" opened this past Wednesday evening at New York's Sloan Fine Art. We love Kristen's use of multiple mediums and her thrilling mixture of oil paint and screen print in her compositions featuring skewed architecture and a cast of 70's femme noir characters.
We recently interviewed Kristen just ahead of this show, and if you missed it first time around you can catch that here. More opening night pictures courtesy of Anna Ortt after the jump.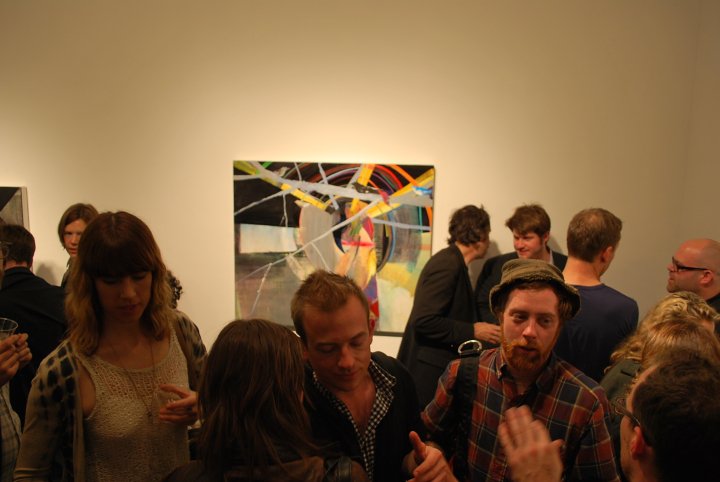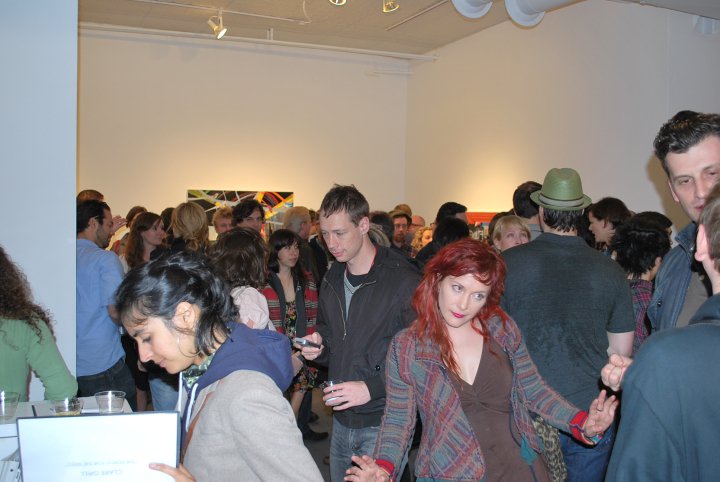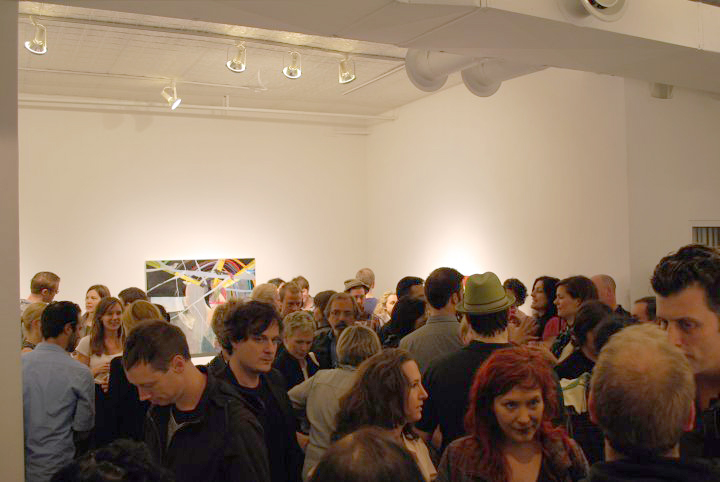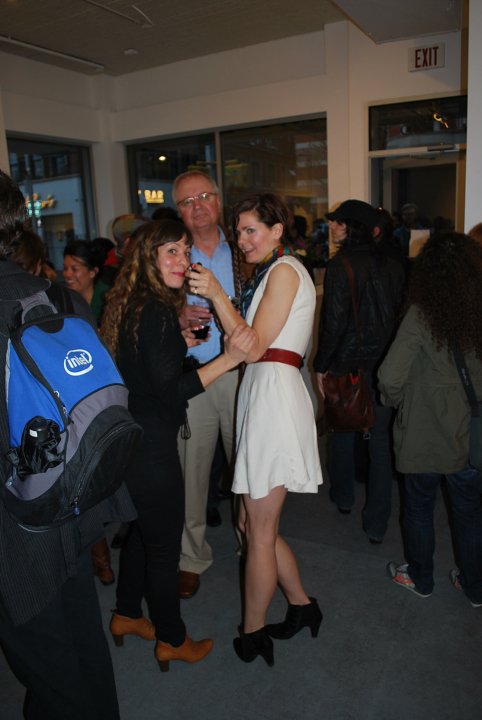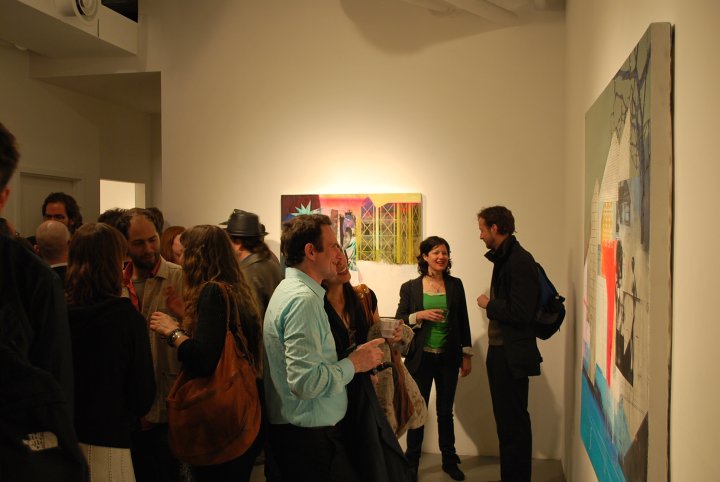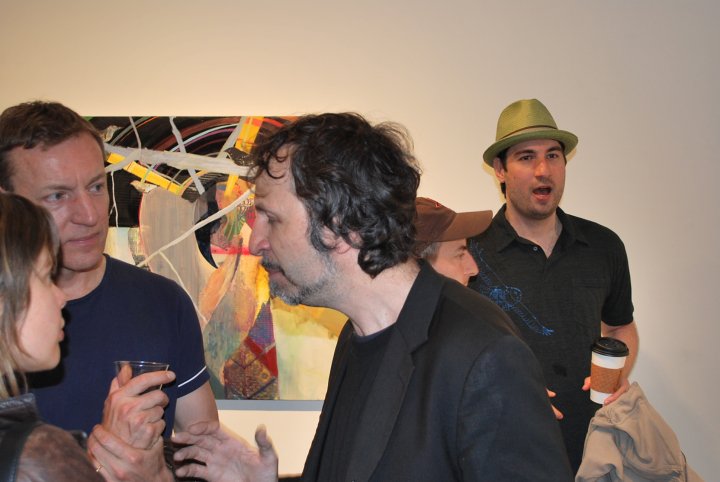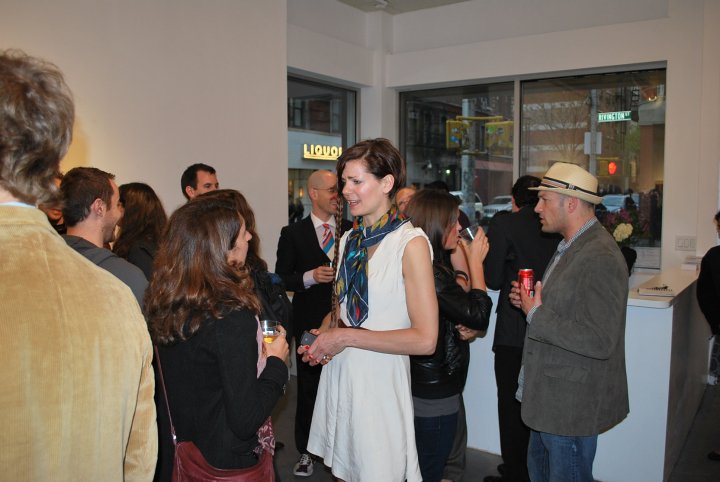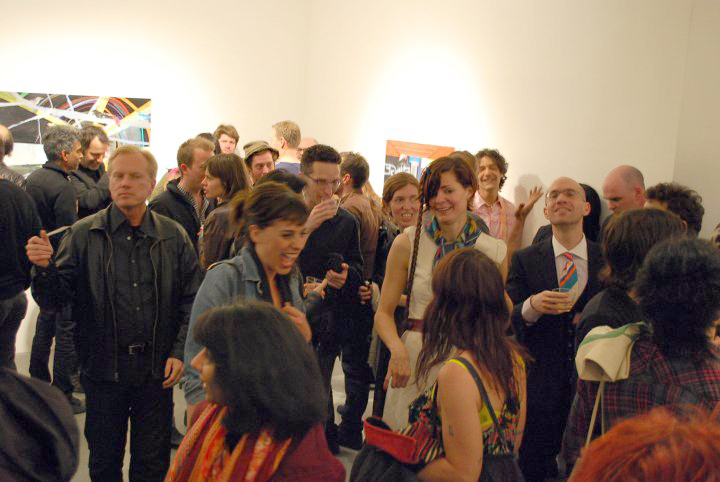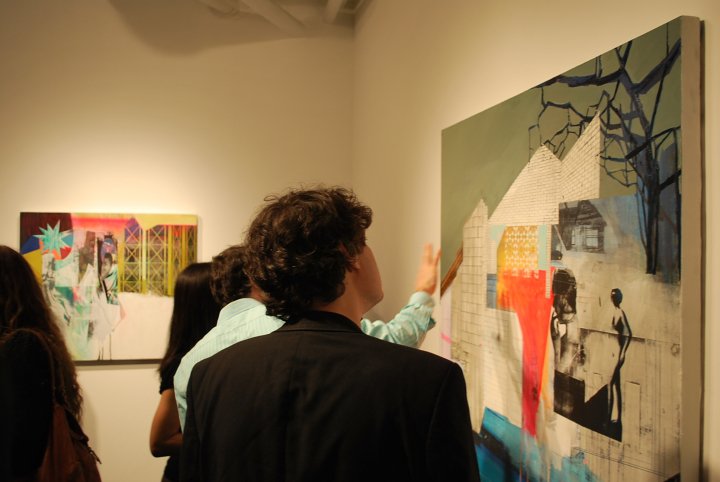 Discuss Kristen Schiele here.