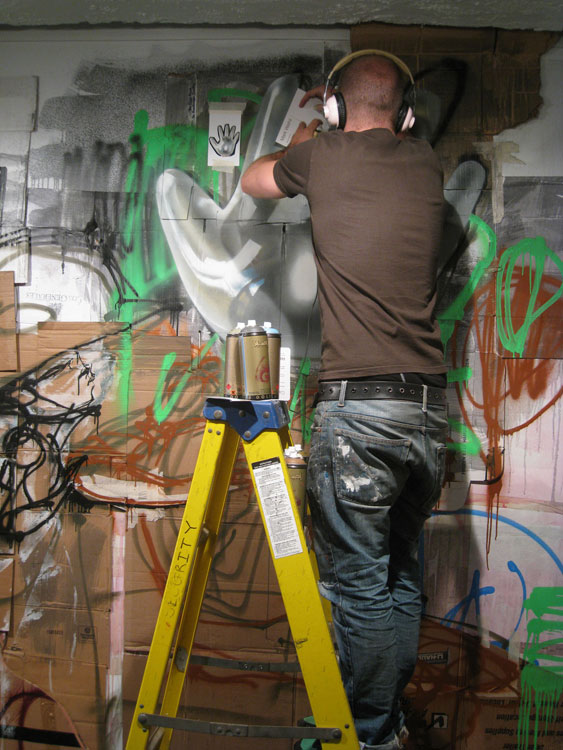 German duo Herakut (interviewed) are hard at work preparing for a surprise show tomorrow night at Red Flagg. The show, entitled "No Placebos," will run through July 3rd and opens with a reception from 6-8 pm with the artists in attendance and available for signing their recently published monograph The Perfect Merge. Hot off their successful exhibition with Campbarbossa, look for them to continue to impress with this New York show.
Photos courtesy of Frankie (Campbarbossa).
Discuss this show here.
Discuss Herakut here.