We got a few more sneak peek images from the upcoming Invader "Top 10" show opening this Saturday at Jonathan Levine. The artist known to tile 80's pop icons from Pac Man to his infamous Space Invaders across five continents is pulling out a new body of work that involves hundreds of Rubik's Cubes forming each of his pixelized masterpieces (check out the process video we posted last week).
The work featured above is actually designed to be read as "QR Code" by your camera phone and when properly decoded, will take you to a special website. In addition, there will be a few Alias "street-invaders" available at the show. These little Alias invader's are one of a kind replications of his infamous bombs at urban locales.
More images after the jump.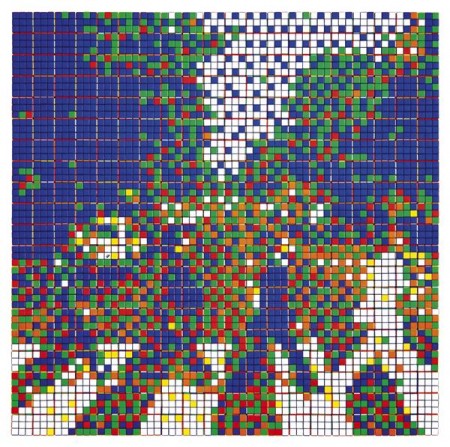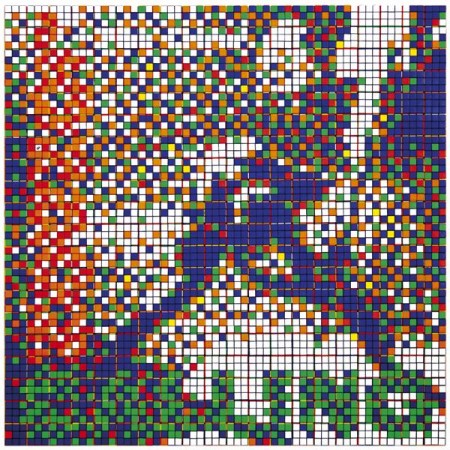 Discuss Invader here.