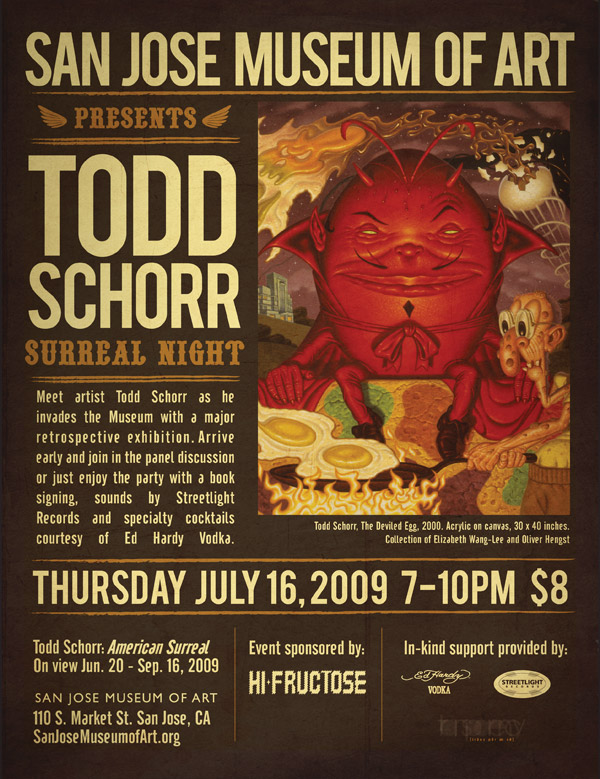 Todd Schorr just sent us the flyer for his first solo museum show "American Surreal," set to open this weekend at the The San Jose Museum Of Art.  For those lucky enough to be in the area, by all means stop by, but for those who are planning to travel, you may want to wait until July 16th for the official opening event (sponsored by Hi-Fructose).  Schorr will be there in person to greet fans and sign copies of his newest book from Last Gasp as well as participating in a panel discussion.
As Schorr told us when we interviewed him for his show at Merry Karnowsky – "expect 40-50 paintings plus drawings, sculpture, and objects from my collections that will be included in the exhibition. One area will be a separate enclosed installation featuring the "Ape Worship" painting and related works including a life size gold plated gorilla skeleton."  Expect more coverage to follow…
Discuss Todd Schorr here.