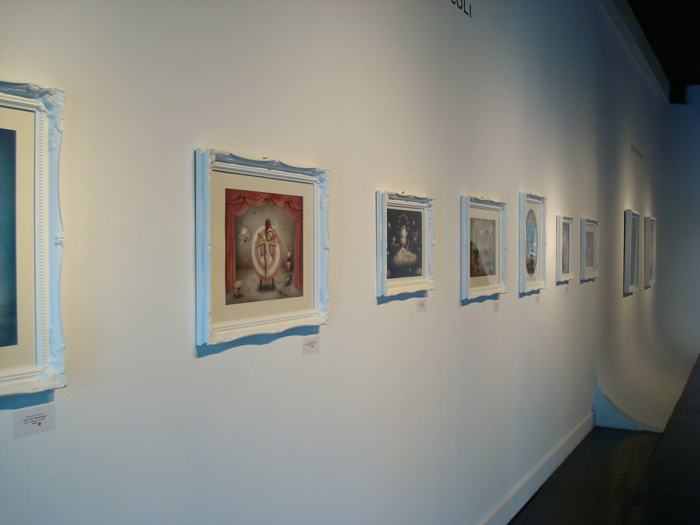 Two artists whose work we enjoy immensely, Nicoletta Ceccoli (interviewed) & Eric Fortune (interviewed) opened up their joint show a couple weekends ago at Roq La Rue.  Ceccoli's delicate attention to detail in and her clever juxtaposition of humans and nature (above) along with Fortune's patient brushwork and mastery of textures/motions were on full display.  If you are lucky enough to be in the Seattle area, definitely take this opportunity to check out not one but two extraordinary artists.
See some closer views after the jump.
Photos courtesy of Kirsten Anderson.
See all the pieces still available here.
Discuss this show here.
Discuss Nicoletta Ceccoli here and discuss Eric Fortune here.