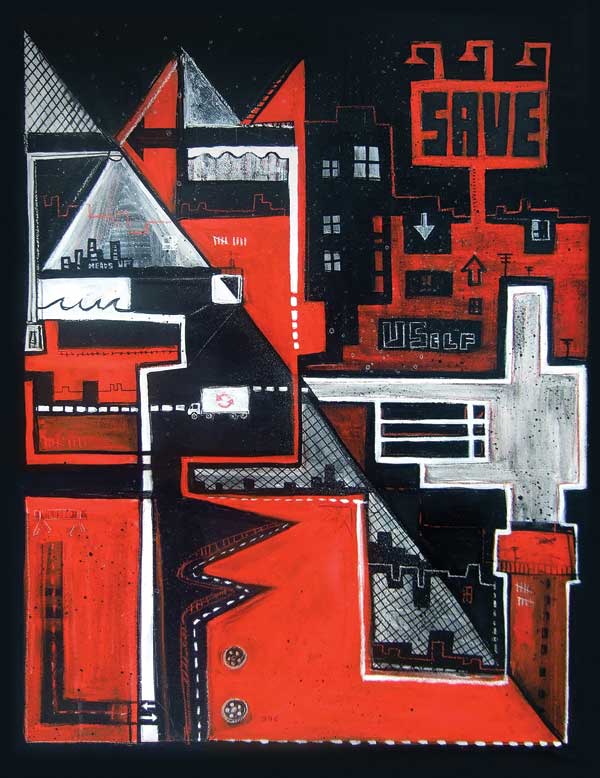 This Saturday, June 5th, the twins (not the ones from Brazil) bring their "next levelism" to the Factory Fresh Gallery in New York. Skewville, the street art duo and also twin brothers known for their hanging wooden shoes, unveil a new body of work which will include old and some new darker imagery.
A little video after the jump…
Discuss this show here.