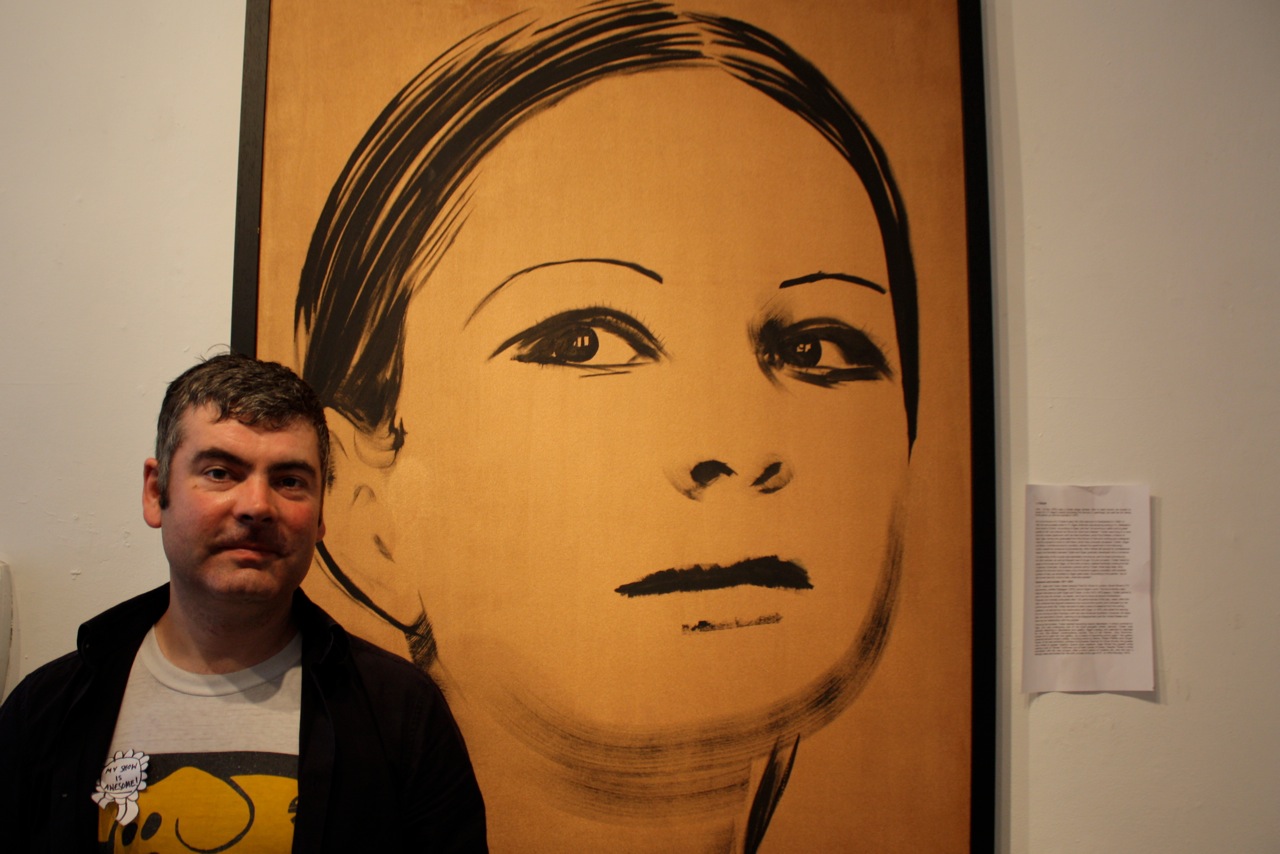 AM dropped in to the opening of Pure Evil's new solo show last week at the Pure Evil Gallery, which was looking resplendent under it's brand new gin-palace styled black and gold leaf signage. Gin & tonic was being served of course in this bastion of East London creativity, and Charley's large scale "Strange Girls" decorated the space. It's good to see PE's work in his own gallery, and this exhibition signals a change in the direction his gallery work is taking.
Taking a series of influential, strong, and sometimes sad female artists and muses as his subject matter, Edwards presents a collection of portraits of Pamela Courson – the on/off girlfriend of Jim Morrison, surrealist painter and muse of Man Ray, Meret Oppenhiem, one chord wonder and punk pioneer Gaye Advert, Brigitte Bardot, Picasso's muse Sylvette David and Li Tobler – the tragic muse of surrealist H.R. Gieger, whose sadness he captures beautifully on canvas. This series of paintings shows that Mr Evil is every bit as adept with a brush as he is with a spray can or scalpel blade; the looseness of the paintings proving to be part of their winning formula and the metallic paint backgrounds used in some of the most striking pieces looking especially effective.
Read on for some more flicks from the opening after the jump.