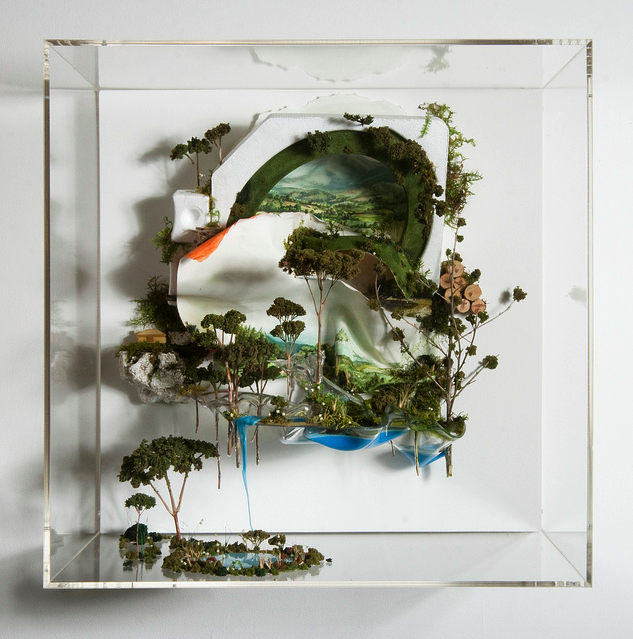 Further adding weight to the significance and diversity of Art Basel Miami Beach, David B. Smith Gallery will bring a solo exhibition of new work from mixed-media sculptor Gregory Euclide to the venerable PULSE Art Fair. Marking the sixth edition for the well-known contemporary art event, the new body of work will be exhibited as part of the IMPULSE section of the fair, where a single emerging artist will be awarded the PULSE Prize for their excellence. Euclide's unique brand of assemblage-based sculpting utilizes an extensive list of materials, both natural and man-made, to produce miniature ecological worlds as grounded in reality as they are abstraction. These elaborately constructed microcosms provide a birds-eye perspective of the harmony and interconnectedness inherent within our natural systems, even if those connections are remixed in playful, gravity defying interpretations. An impressive array of work from the Minnesota-based artist that should turn heads from the judges and attendees alike.
PULSE Miami
The Ice Palace
December 2 – 5, 2010
1400 North Miami Avenue
Miami, FL 33136
Check out an extensive preview after the jump.
Discuss Gregory Euclide here.