We don't often cover taxidermic art here on AM, but when we do, it's usually pretty special (also see Polly Morgan and David Shrigley). London-based Kate MccGwire's recent work is only vaguely related to taxidermy but does share a common thread with the use of feathers to create beautiful yet sometimes disturbing sculptures and installations. The just ended showing at All Visual Arts featured her latest undulating creation entitled Bound of which you can see more pics after the jump…
Make sure you also check out the insightful interview with MccGwire over at My Love For You, which was also the source of these pics.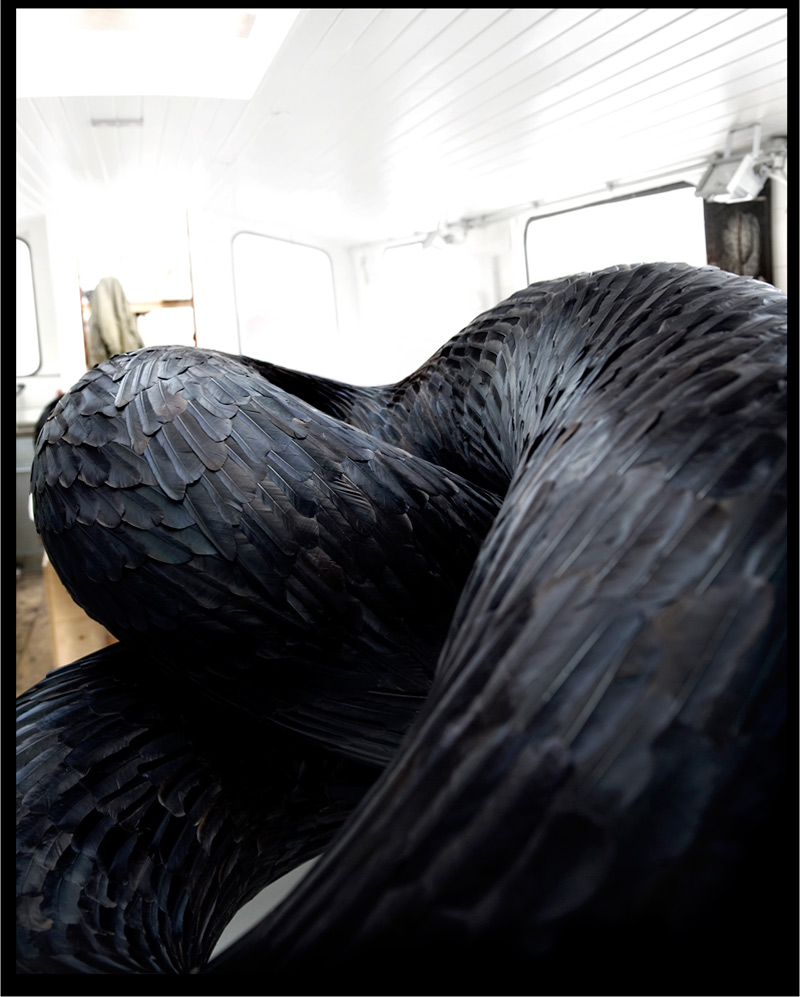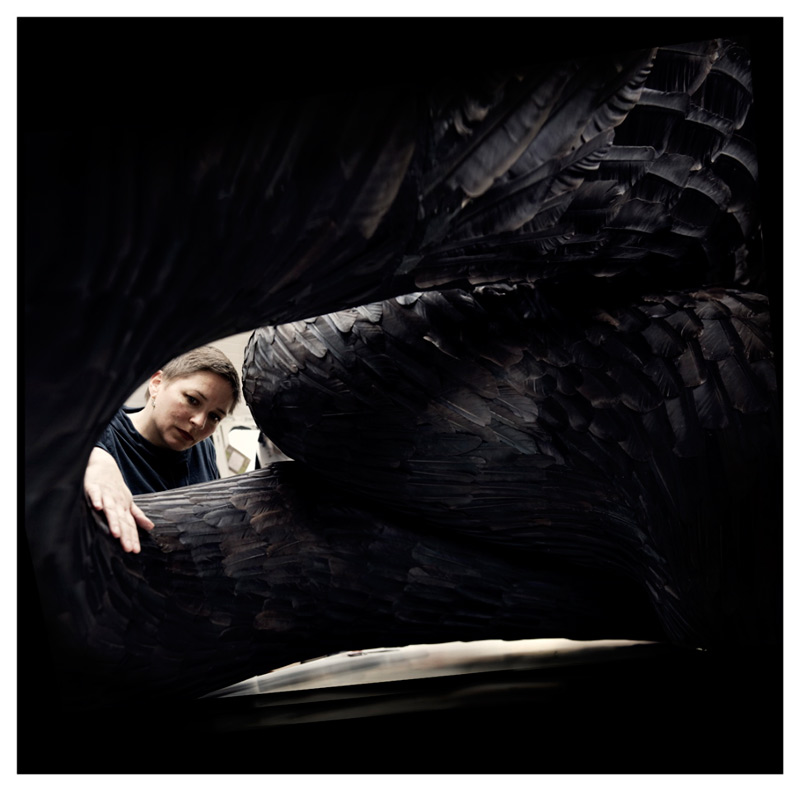 Photos via My Love For You.
Discuss Kate MccGwire here.