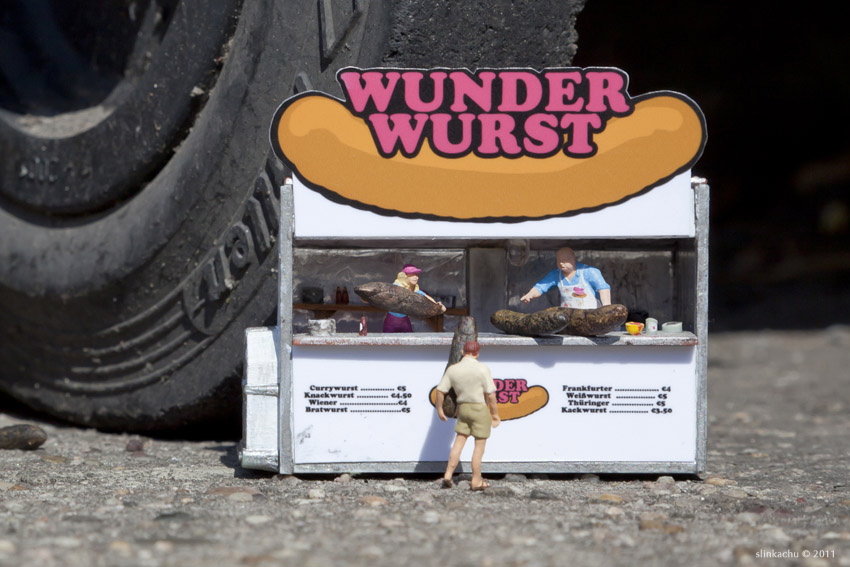 When talented street miniaturist Slinkachu left Germany after closing a show there in November at the Kunstverein Ludwigsburg, he made sure to leave a gift behind. This street installation with references to Deutschland in Stuttgart entitled Worst Wurst features vendors selling what appear to be sausages.
Hit the jump to see what they are really selling…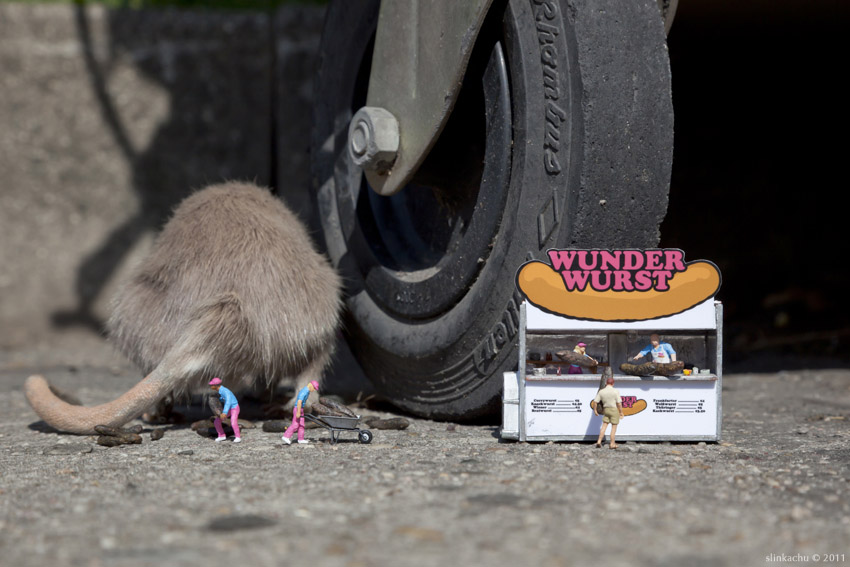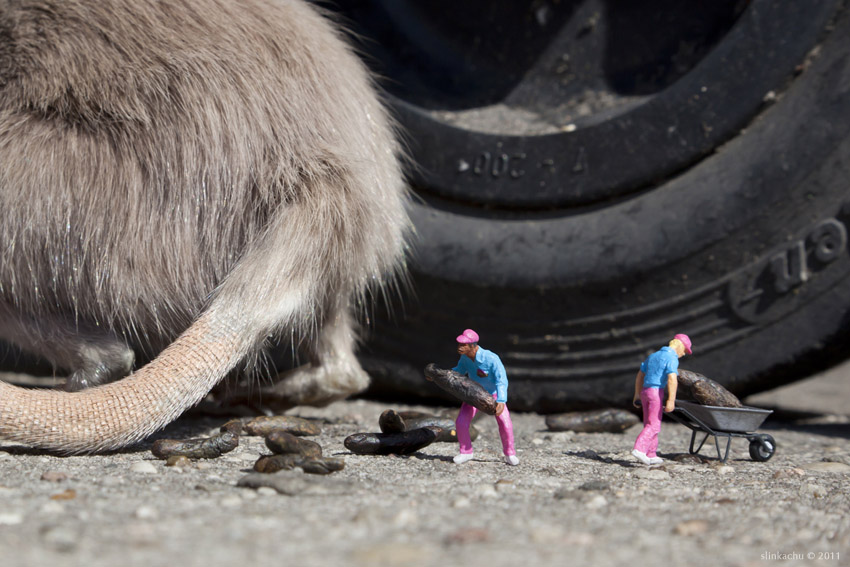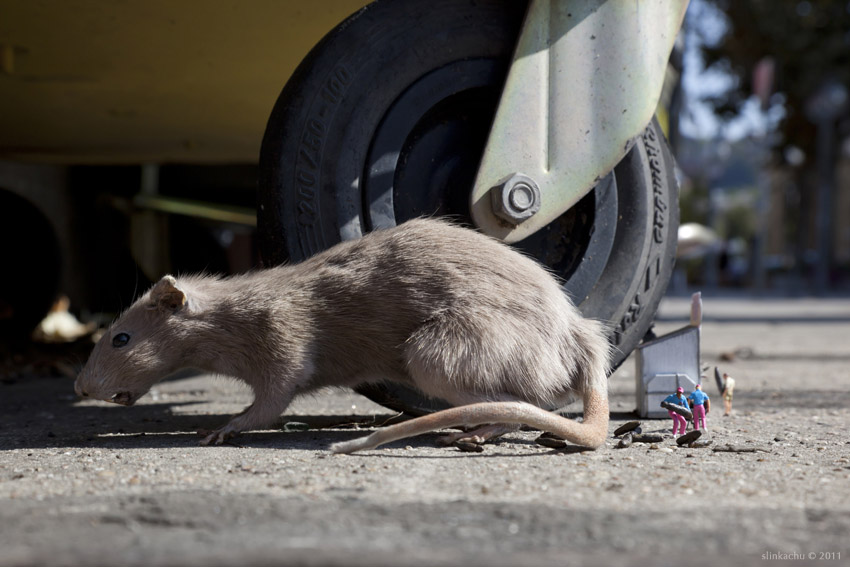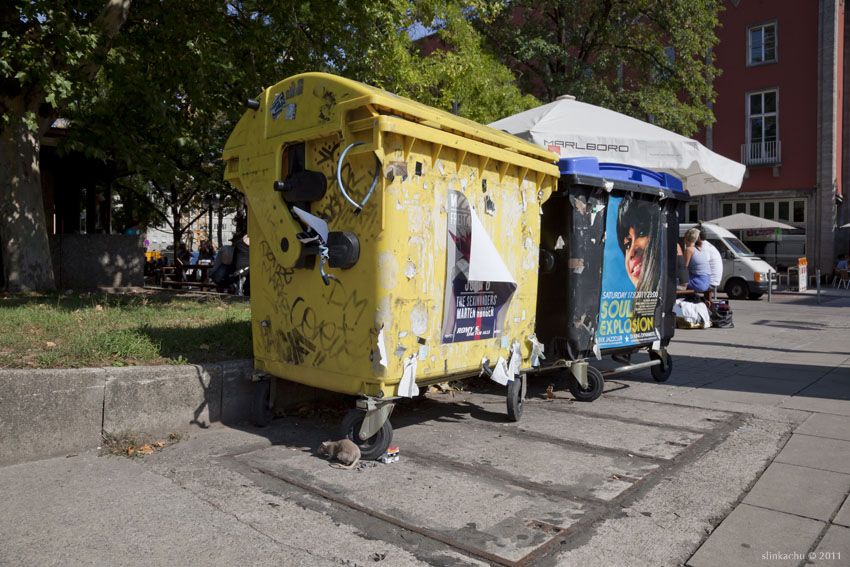 Discuss Slinkachu here.