A couple weeks ago in Corey Helford Gallery, show-goers in Culver City were hit with a healthy does of pink, courtesy of Buff Monster (featured) – on his birthday no less. Legend of the Pink Cherry follows the LA-based artist's narrative as his main coned character & hero goes on his travels & adventures. Also on display were a series of Garbage Pail Kids inspired paintings entitled The Melty Misfits which were displayed in the loft area.
More opening photos after the jump…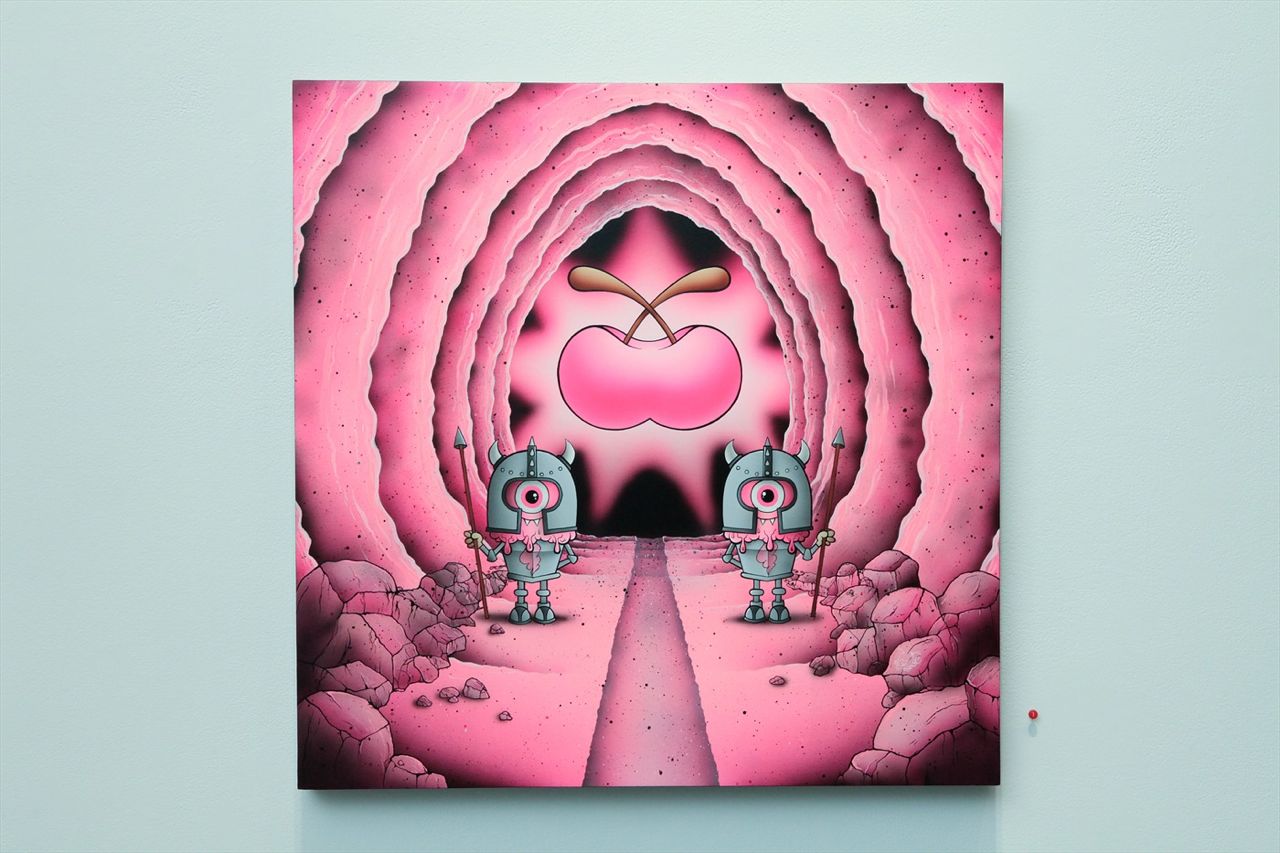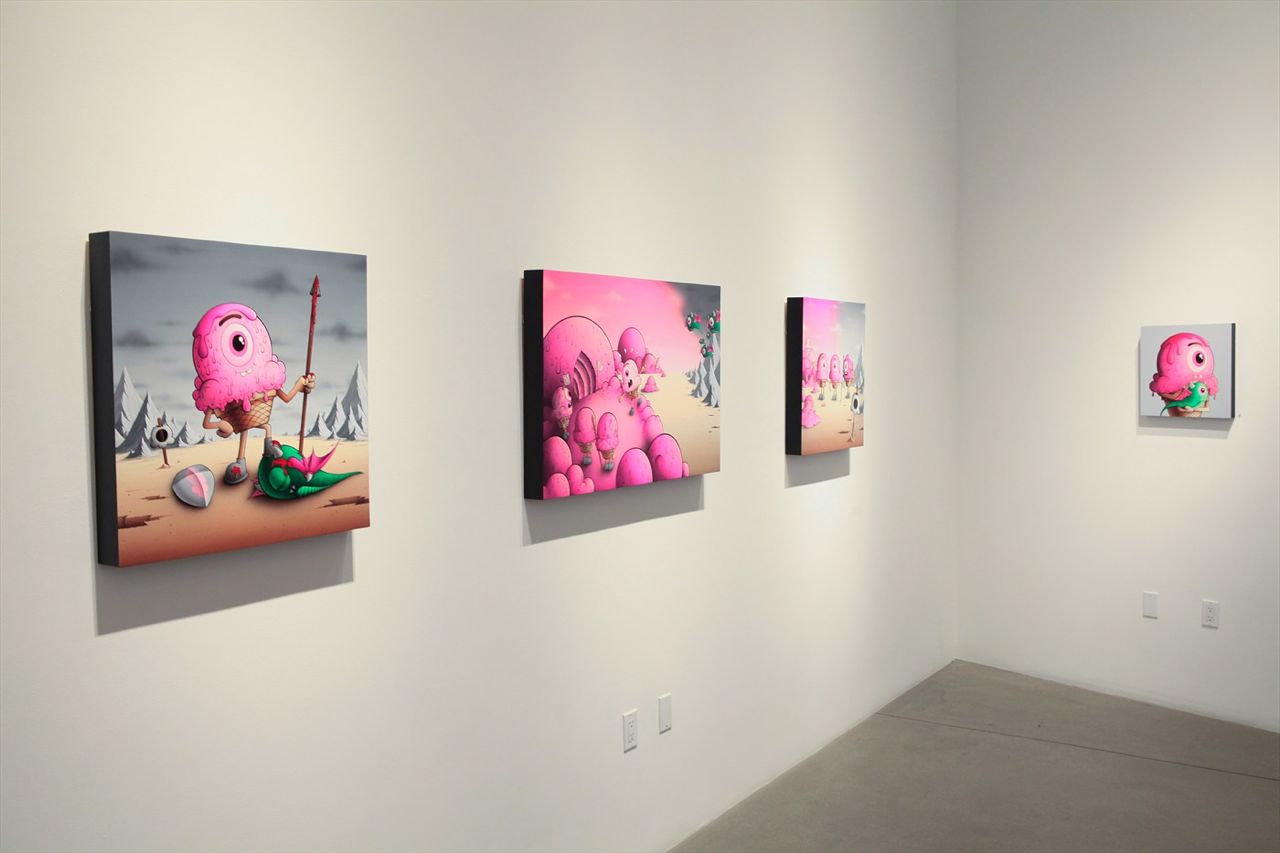 Photos courtesy of the gallery.
Discuss Buff Monster here.