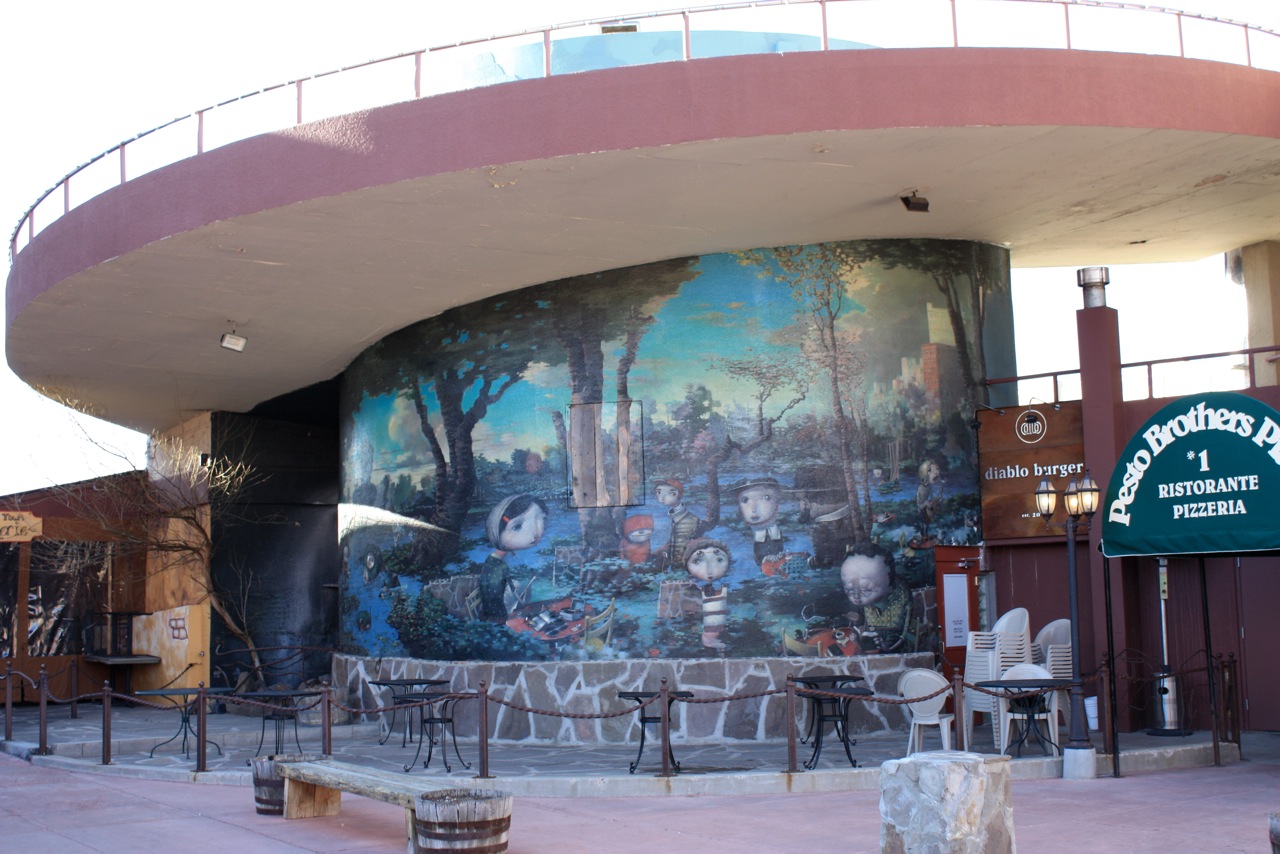 Last year, AM had the pleasure of visiting artist Joe Sorren at his studio in Flagstaff – you can check out our pictures here. Whilst we were there, Joe gave us a tour of the town, and in particular an insider's look at his mural, titled "The Veridic Gardens of Effie Leroux", in downtown Heritage Square.
Read on for further details and pictures after the jump.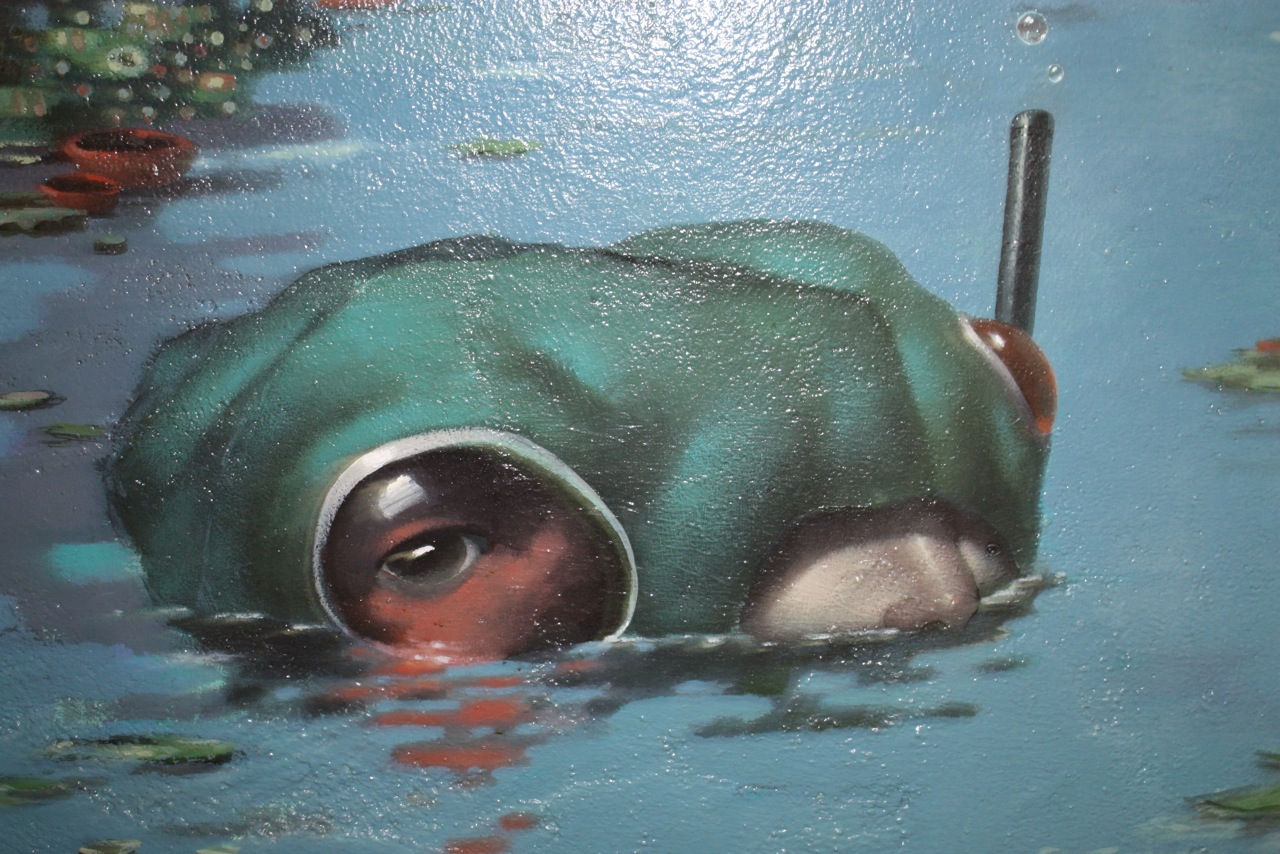 The mural was completed back in September of 2000, and still looks as fresh as the day it was created – perhaps testament to how well respected Joe is in Flagstaff, and took Joe – a legendary perfectionist – around a year to complete. The mural itself is approximately 20 feet by 45 feet around a cylindrical concrete base to a car park ramp. The area directly outside the mural is an outdoor seating area of a restaurant – what better place to eat in Flagstaff than here?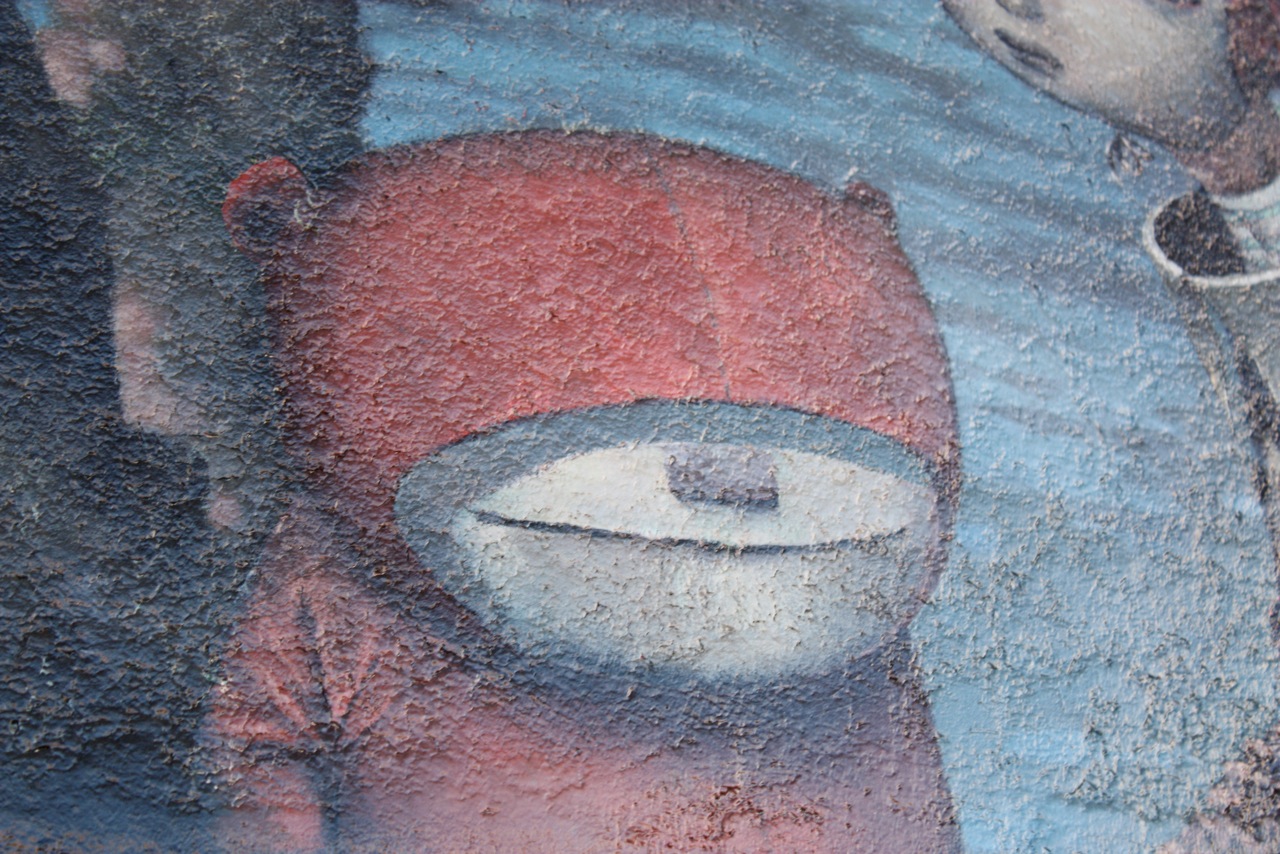 The mural is full of clever visual references including miniature representations of paintings from old masters such as Picasso's "Guernica" and a tiny version of Klimt's "The Kiss" – see if you can spot them. The mischievous looking fella in the red all-in-one represents Joe's son, and the girl that has a lot of growing to do to fill her shirt symbolizes his daughter.
Joe told us of how he took his time to get the mural exactly as he wanted it, and how he managed to paint on through the frustrations of the building owner who wanted to have the mural finished… sounds like he pretty much gave up when he returned from a trip away expecting Joe to be finished up, but finding him painting the one inch high rendition of 'The Kiss' with a single hair brush!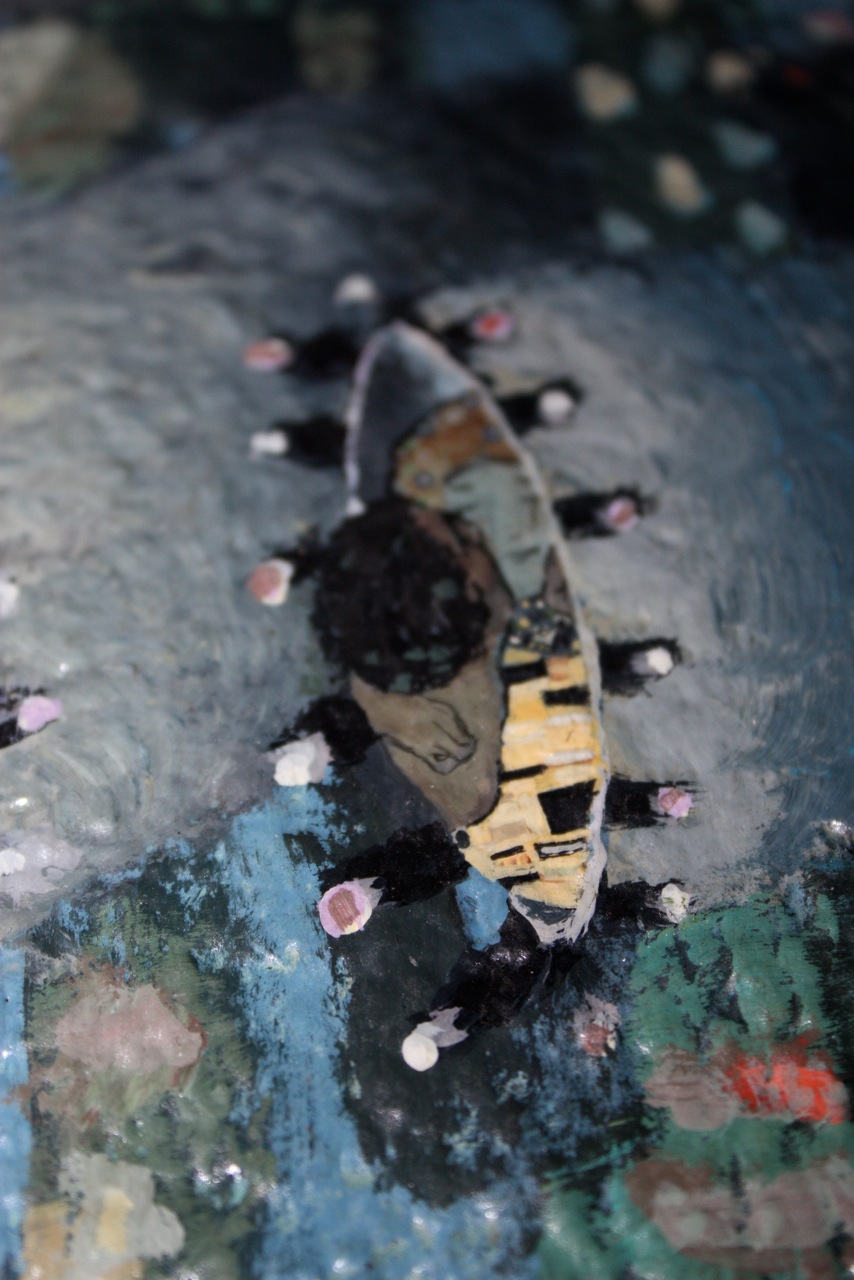 Joe collaborated with author Matthew Henry Hall to produce a beautiful book that tells the story of Effie, and contains lots of images of the mural. It looks like Matthew still has a few copies left on his site here for anyone that may be interested in picking one up.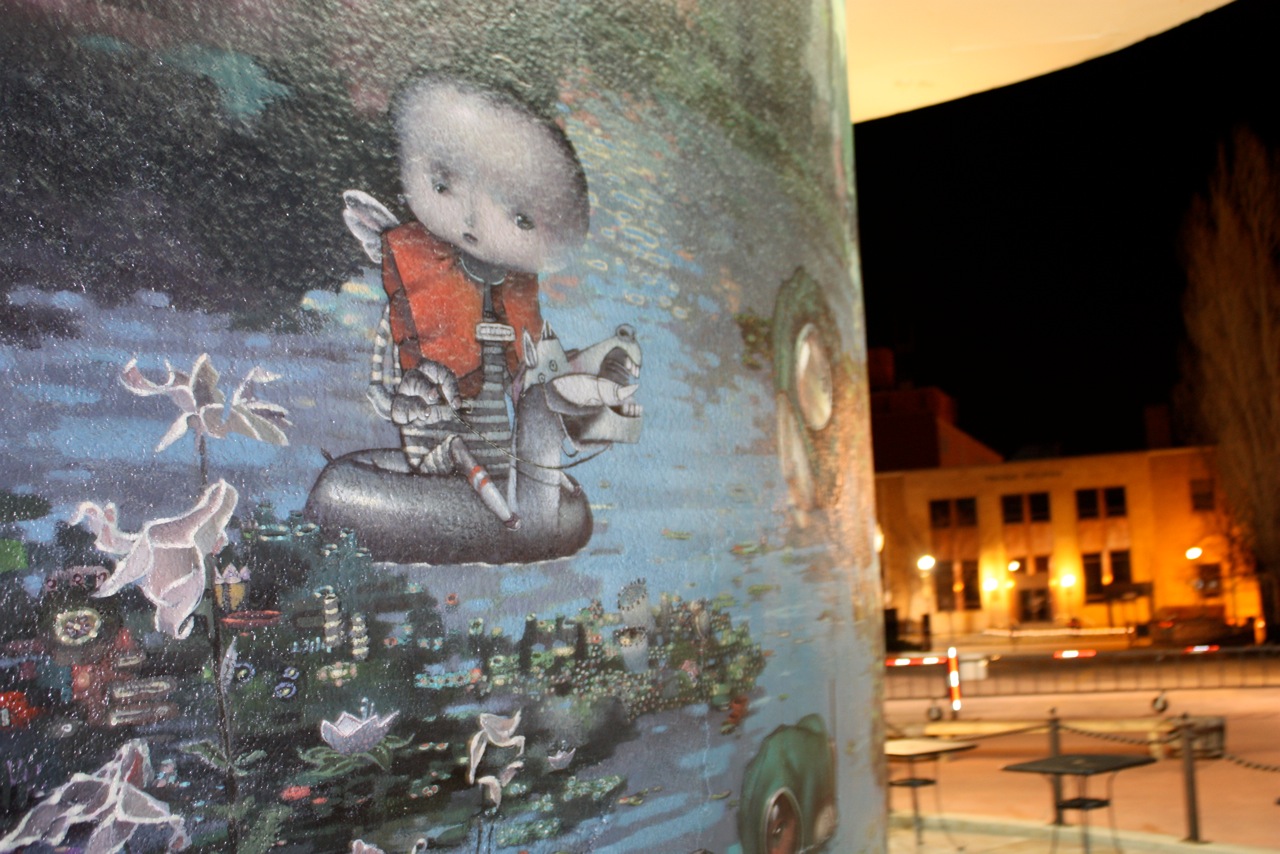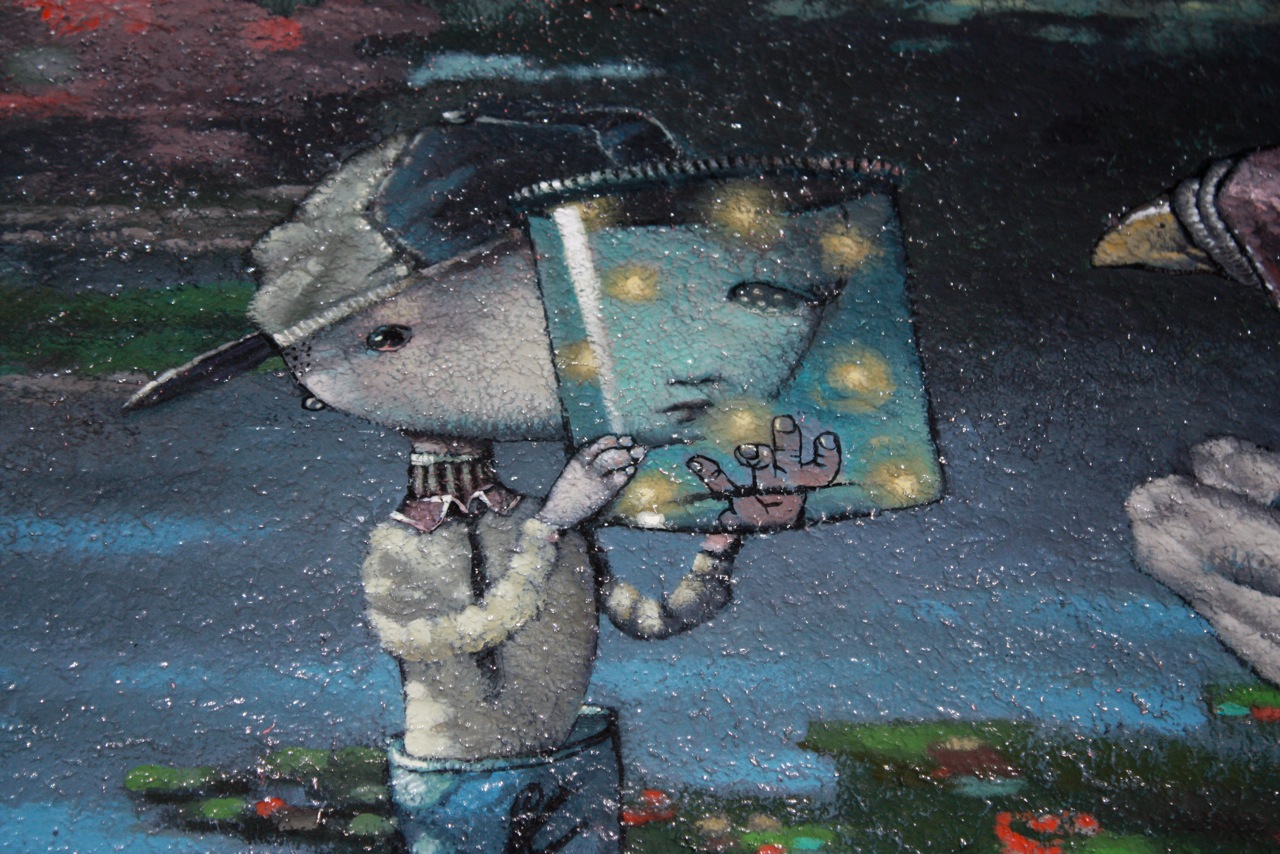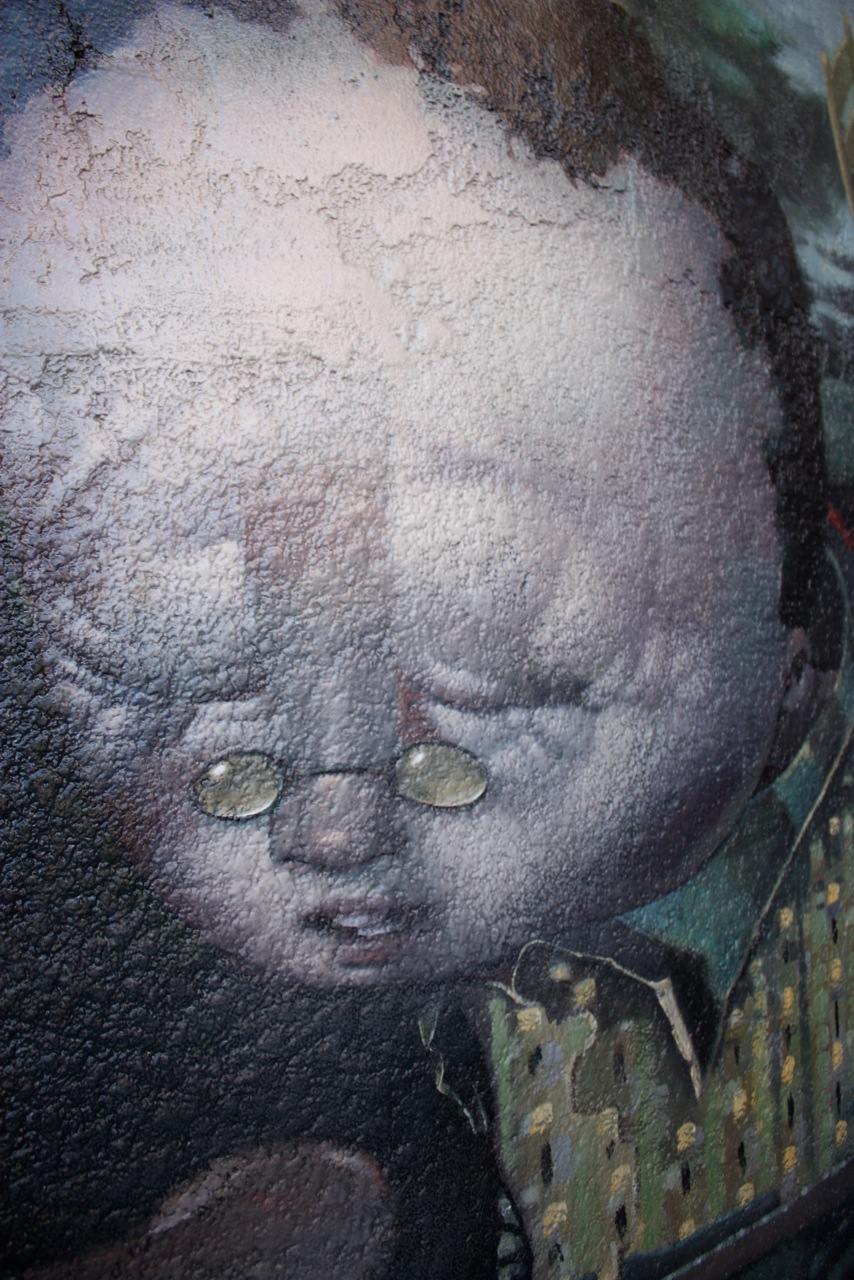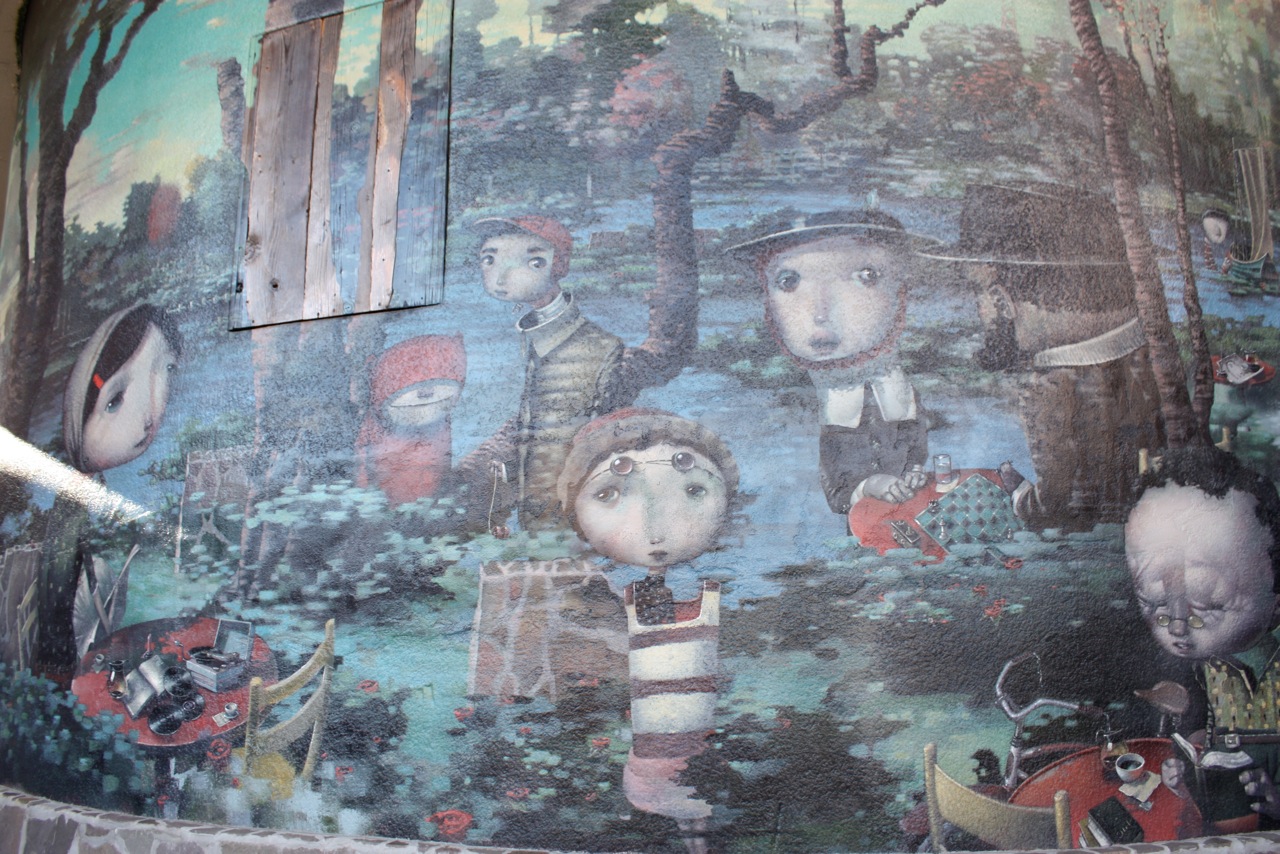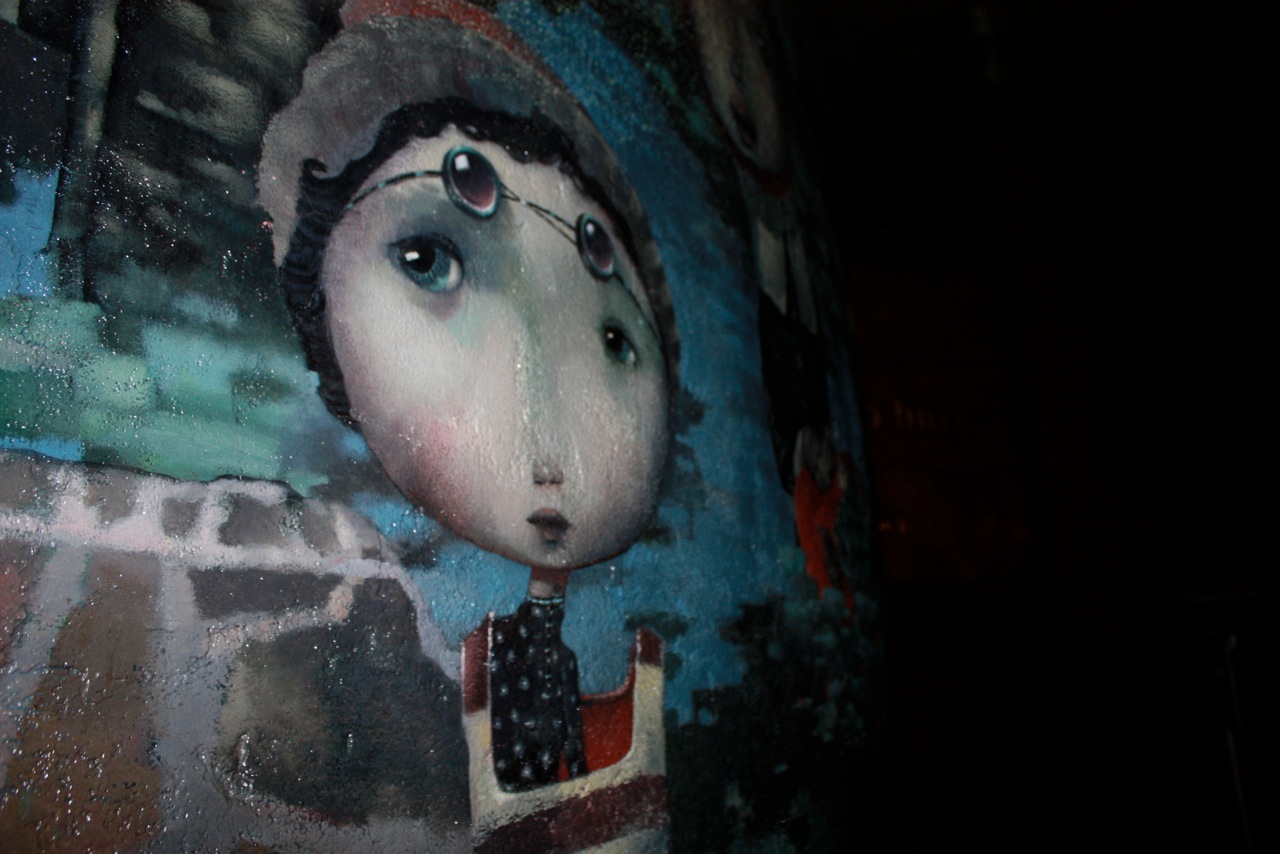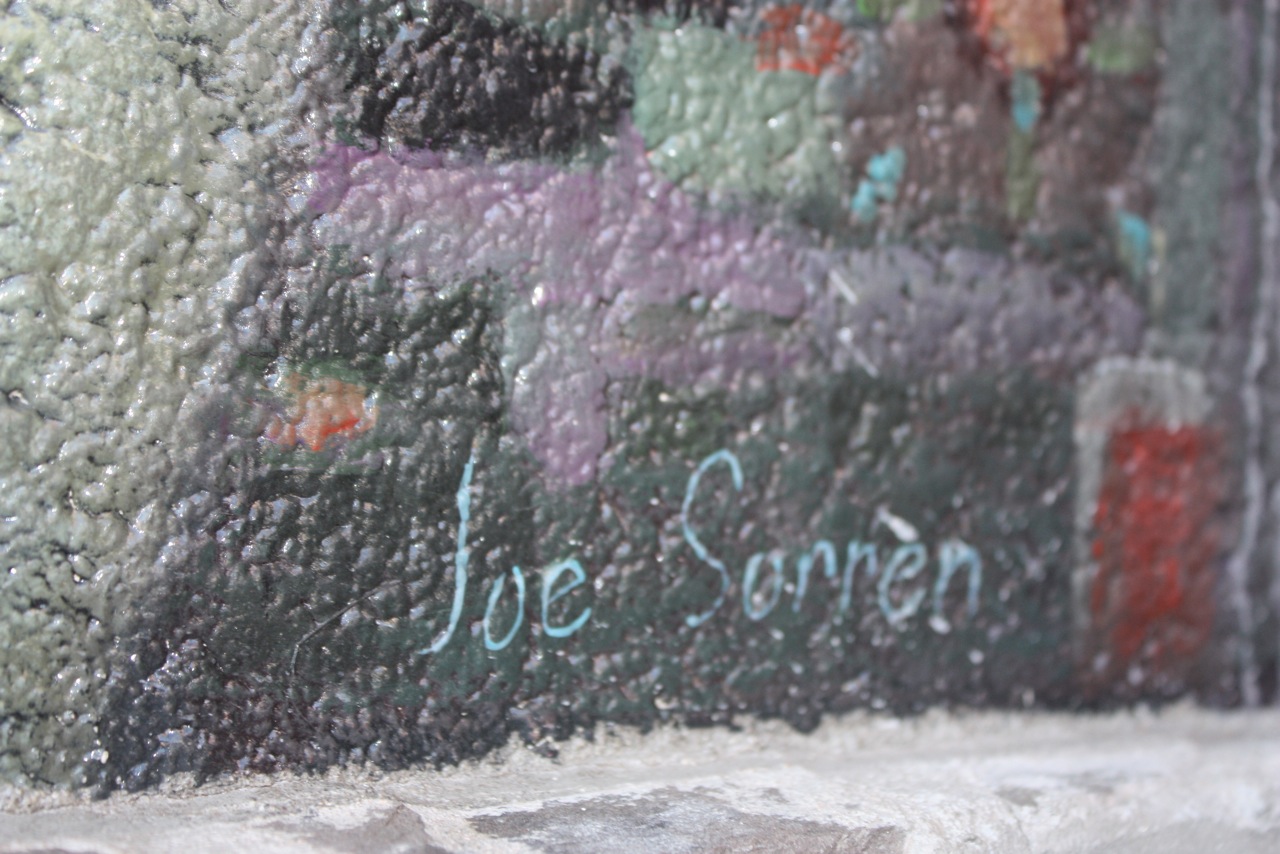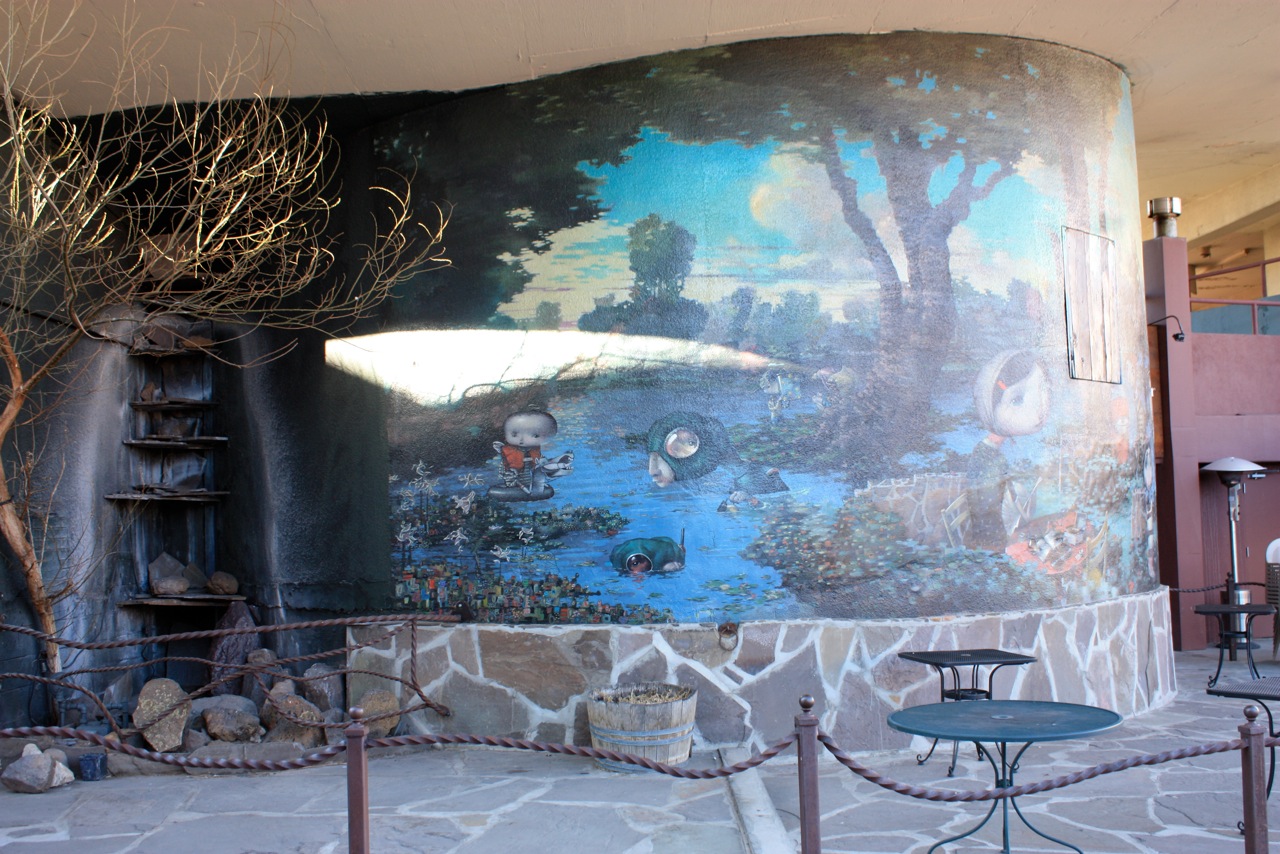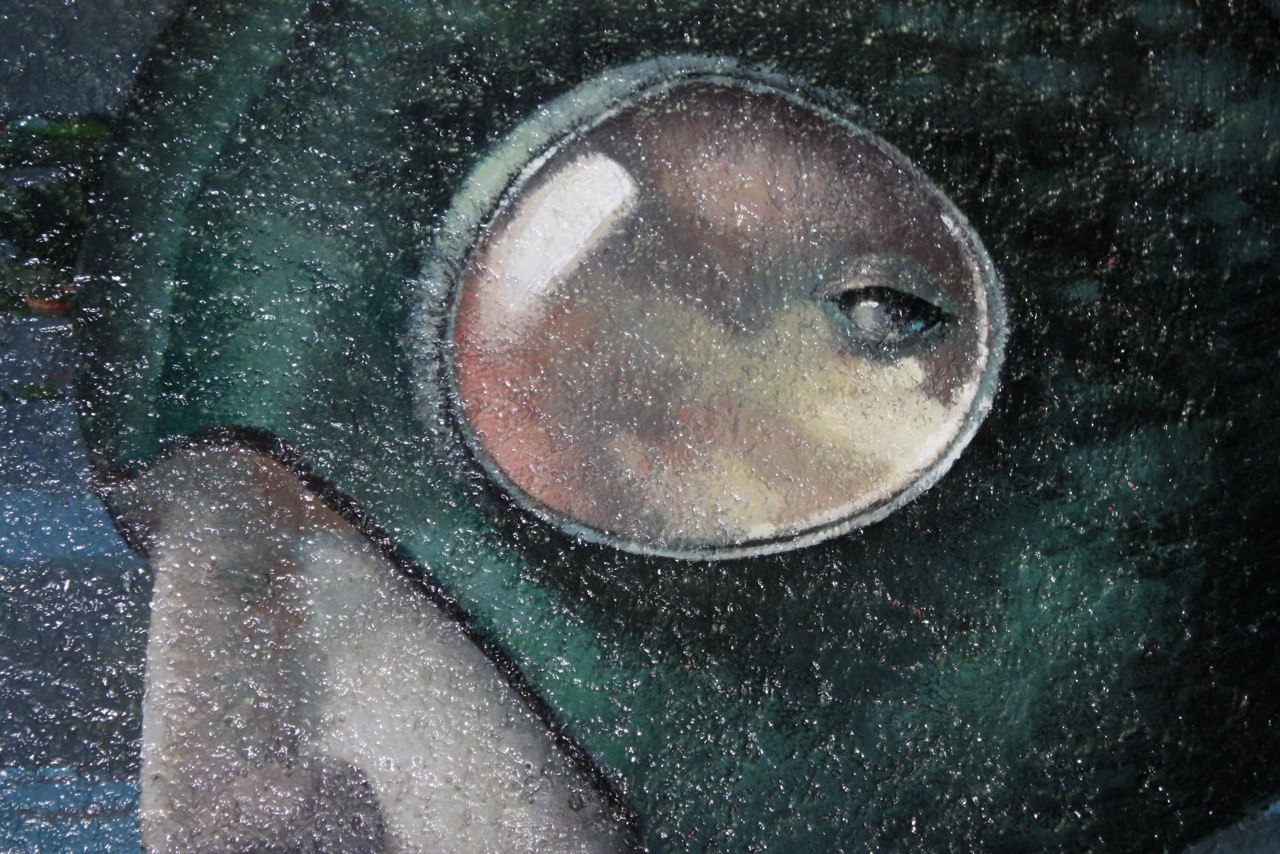 For a look at our full unedited set of pictures of the mural, take a peek here.
Discuss Joe Sorren here.