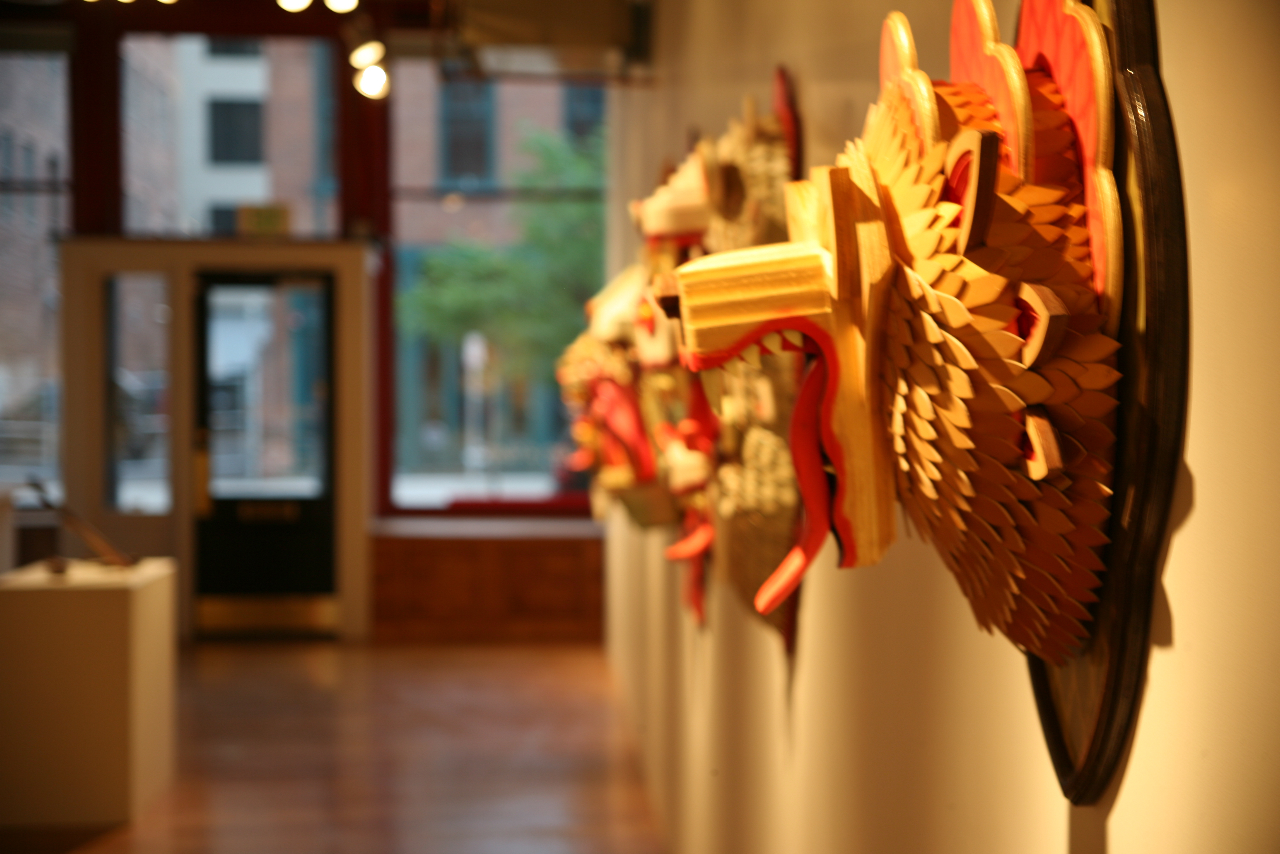 David B. Smith Gallery weighs in this month with yet another stellar looking exhibition opening Friday, July 16th with the pairing of sculptors AJ Fosik and Bill McRight in the two person show "Count Back From Nothing". Fosik's three dimensional animalia sculptures have jumped off the walls at us here at AM on many occasions before, and we're always excited to see what this artist brings with each set of new work. The layering of found wood and other elements that goes into each of his boldly colored pieces has had a huge impact on us over the last few years.
The subject of the work we've seen from McRight is decidedly more introverted in its nature in comparison to Fosik's work. Again, found objects and wood are the medium for some of his pieces, but his hand crafted shivs (or chivs or shanks – depending on which part of the world you are from) are more often unseen in public, remaining very much a negotiating tool in the underground world of prison society rather than as fine art objects as presented here. Alongside the improvised weapons as objet d'art, McRight also presents a series of lino-cut prints (cut using his shivs? – wouldn't that be cool?) and drawings.
Check out some more teaser pics of the installation in Downtown Denver after the jump.