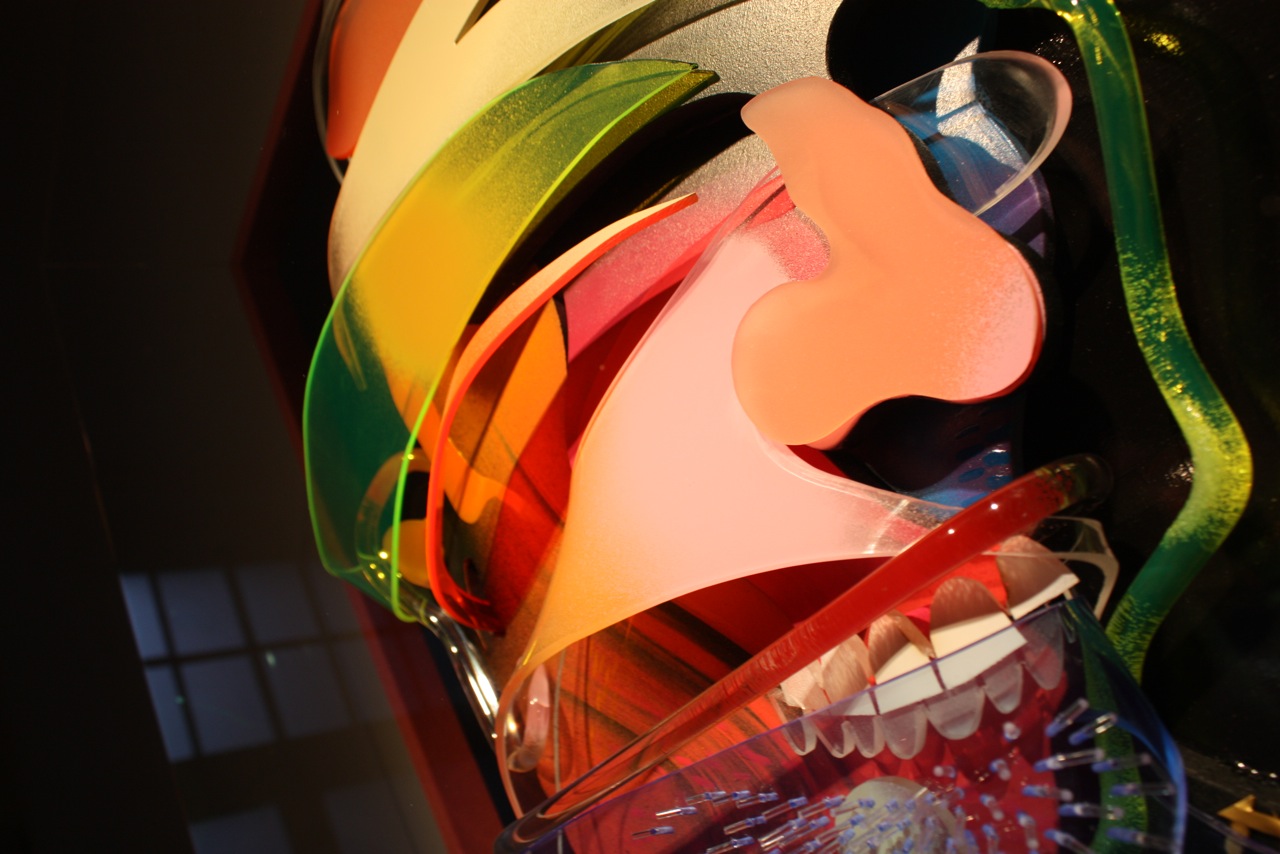 Adam Neate's (interviewed) 2009 solo show "A New Understanding" was one of most enjoyable exhibitions that AM attended all of last year, and you can recount our enthusiasm for the opening event here. After a quiet 2010, we were excited to hear that one of our favourite galleries in London, Elms Lesters Painting Rooms was showing a small selection of new mixed media work by Adam during Frieze week, so we had to mark our calendars.
The five new sculptural 3D "paintings" are known as "The Flocked Series". Upon first impressions you may feel the title for the grouping has been derived rather strangely, as the flocking in question is applied to only the frames, but as the gallery director and curator Paul Jones enthused to us the materials used are vital to the compositions of the work.
Each of the flocked frames house a perspex box around six inches deep, which contain the moulded perspex and mdf mixed media works, the likes of which were first seen at the preceding solo exhibition. It was this style of work that we were so taken by within "A New Understanding", and these new pieces were a welcome evolution in the direction that Adam is heading with his work. A different palette of materials have now evolved into the work – last years material materials such as real t-shirts now replaced by pressed metal lathing to signify the figure's clothing. The lighting within the gallery is impeccable, and highlights the finery of Neate's composition, the shadows created by the layers of materials adding additional levels of depth to the work.
More words and photos after the jump…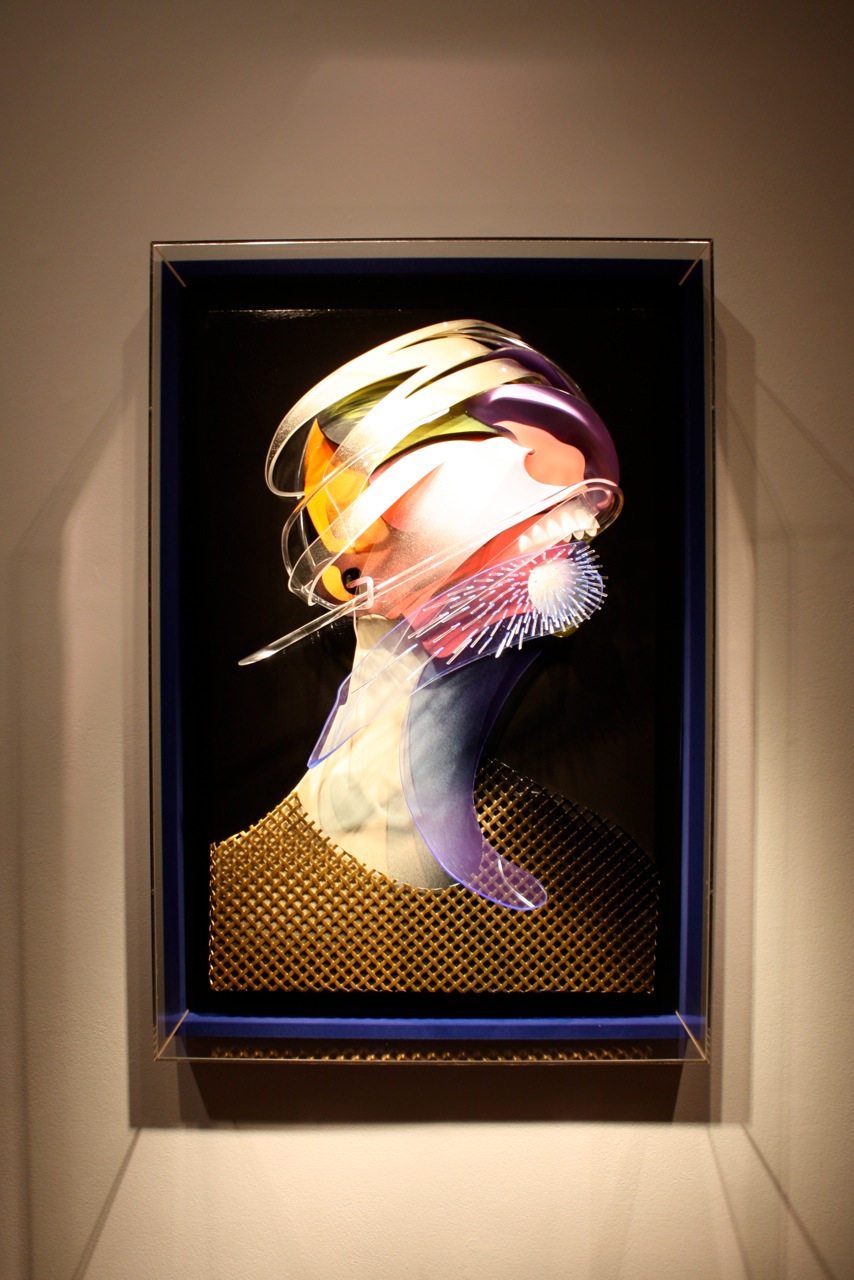 The work will of course still draws comparisons with Francis Bacon's figurative work, and there is beauty and ugliness to behold in equal measure. Who else can truly be compared to a contemporary Bacon though?  Anthony Micallef (interviewed) perhaps can share this approbation; and both Micallef and Neate are at the cutting edge of pure and raw emotional contemporary figurative work, and this is Neate at his finest to date.
The work is viewable at Elms Lesters until October 30th 2010. Find a way to go check it out, and if he has the time, ask Paul for a guided tour of the exhibition – we're pretty sure his enthusiasm for the work still won't have waned even right at the end of the showing. Elms have also lovingly produced a book to accompany the exhibition – the spine bound in flocked material with perspex front and back covers. Nice touch.
Discuss Adam Neate here.