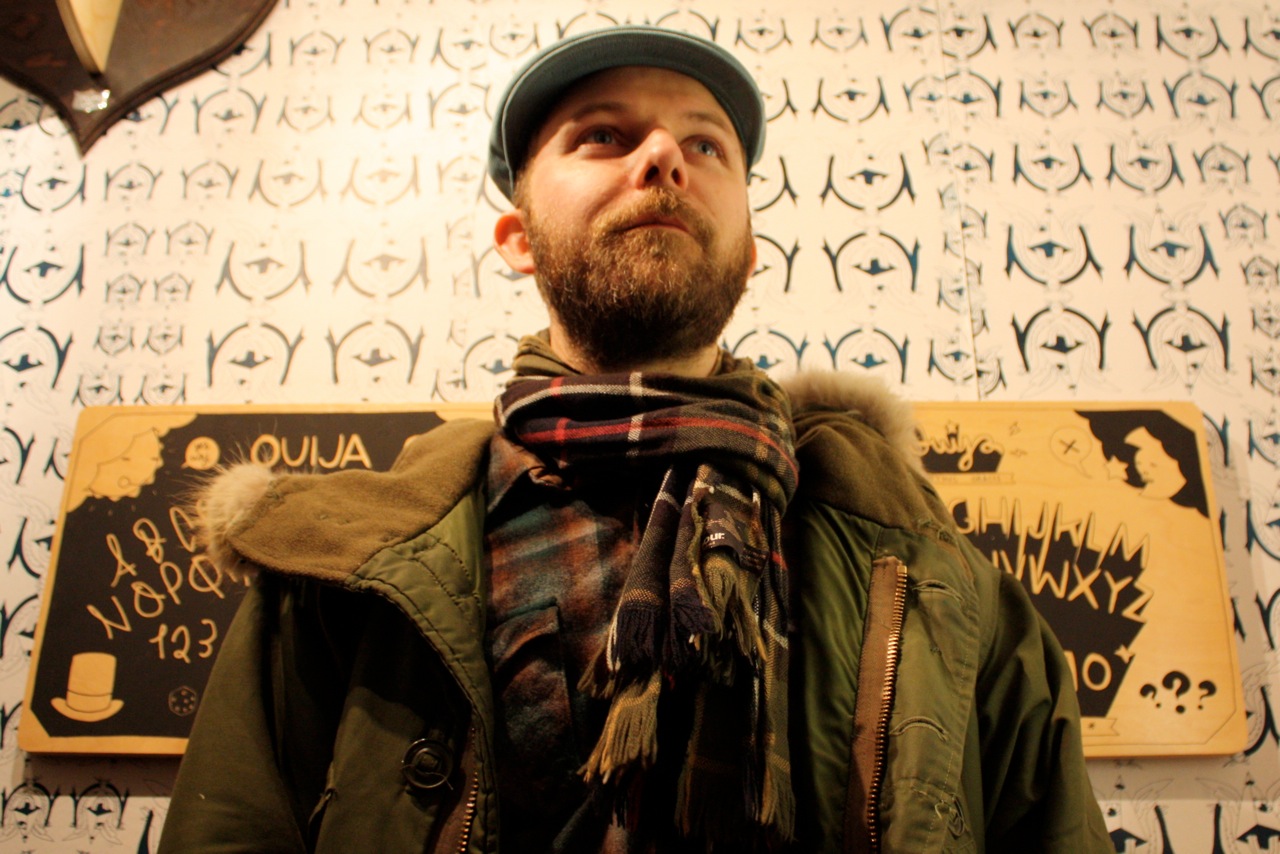 South Yorkshire's finest – Kid Acne – opened his latest solo show in London last week at Concrete Hermit. 'When the Smoke Clears' brings a fine selection of the varied aspects of this artist's oeuvre together in one space. The installation begins with the hundreds of one-line-drawings of Kid Acne's signature house emblem in white paint marker pen on the window to the gallery and store. Step inside and the floor is spray-painted in a vivid Day-Glo pink with a black sinuous pattern running throughout the gallery. The huge painted green man installation welcomes viewers on the first wall as your eyes divert to the horizontal from the floor. Screened one-off Ouija boards are displayed on the back wall of the space with a backdrop of Ackers' monochromatic printed wallpaper, which should by all rights be available in every Homebase and B&Q the length and breadth of the UK, which also dives around the rest of the walls within the gallery. Imagine conjuring up an undead army of 'stabby women' with one of these!
The installation continues with a chupacabra mobile hanging in the centre of the space, and a wall devoted to an assembly of small one-off drawings, all with the signature pink and black theme running throughout. Ceramics, a light box, handmade zines, clothing and full on stabby women outfits – complete with hand-painted wooden sword are also on offer at what proved to be a highly enjoyable experience for AM. Go check out the installation yourself if you can – it's well worth a look.
Meanwhile, take a look at our flicks from the opening after the jump.
See our full set of pictures here.
Discuss Kid Acne here.