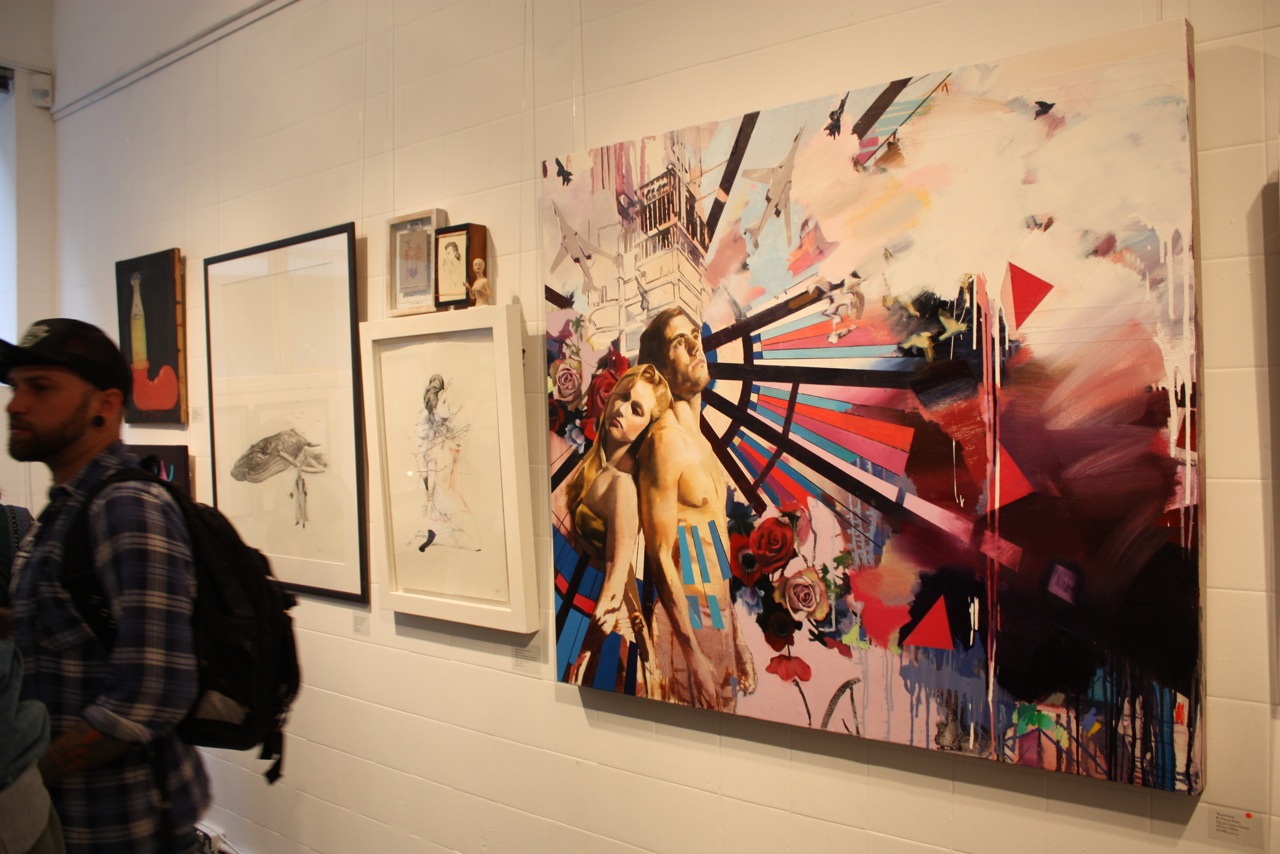 AM got to the opening of StolenSpace's annual Summer Group Show last week to find a line of people queuing out of the door! A packed house came out to see what we found to be a very strong grouping of work from an interesting mix of artists, some old StolenSpace favorites, but a lot fresh names – some new to the gallery, and some new to the London scene.
Chloe Early is one of our favorite painters from the StolenSpace roster, and her new painting "Rocketeers" was one of the stand out pieces. This looks like one of the first paintings from a new body of work she is putting together for her upcoming LA solo show this October at Corey Helford Gallery. Roll on October.
Read on for further details and further flicks after the jump.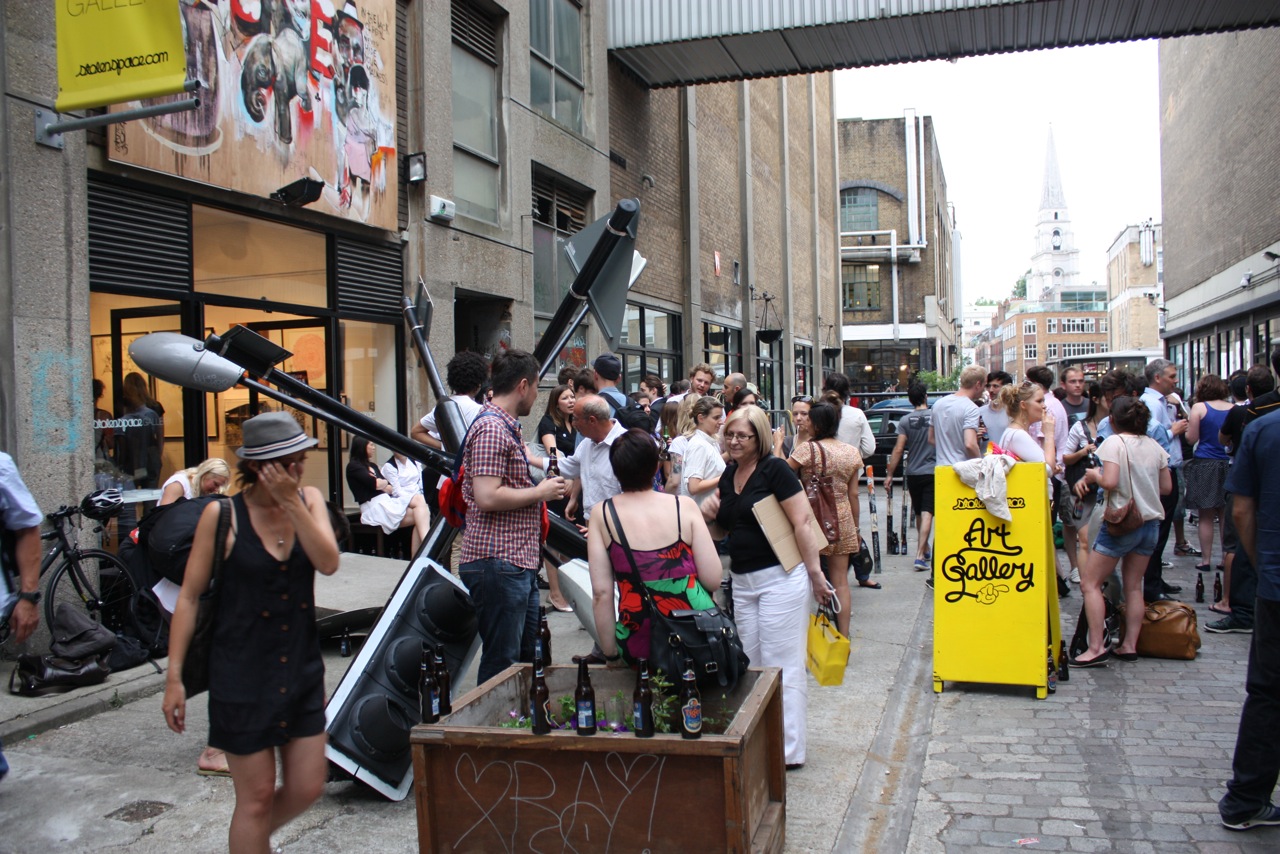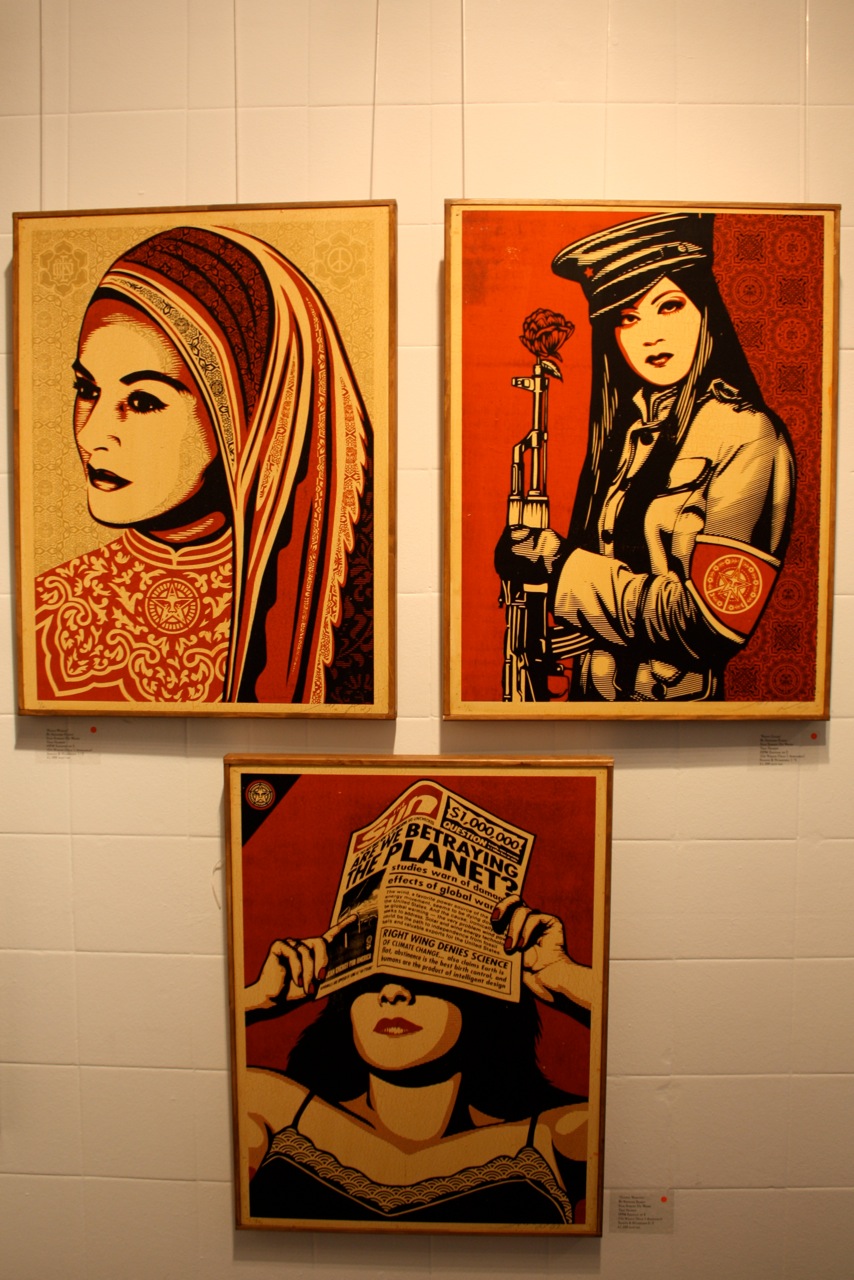 UK Obey fans got a rare treat in seeing some of  Shepard Fairey's (featured) HPM's and silkscreen on wood pieces in person. All were snapped up immediately, of course.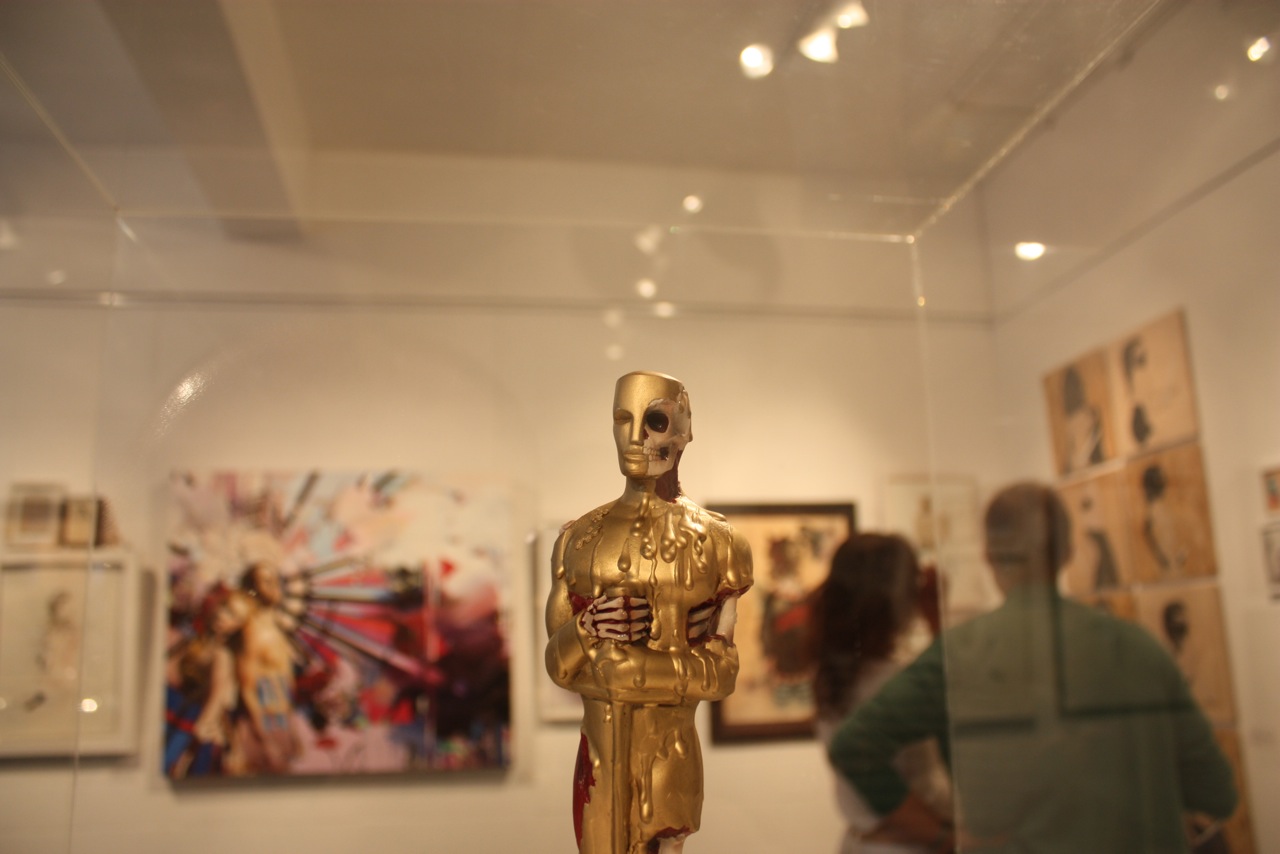 D*Face (interviewed) showed a new editioned sculpture entitled "O_Scar (Beauty Is Only Skin Deep)". These cool looking fellas carried some great details and stood around 12 inches high. The sculptures were based upon the full size interventions he put up in LA earlier this year to coincide with the Oscars ceremony. We also got first sight of the super limited edition screen printed decks D made with REAL Skateboards he told us about when we saw him laying down the artwork on a skate ramp recently.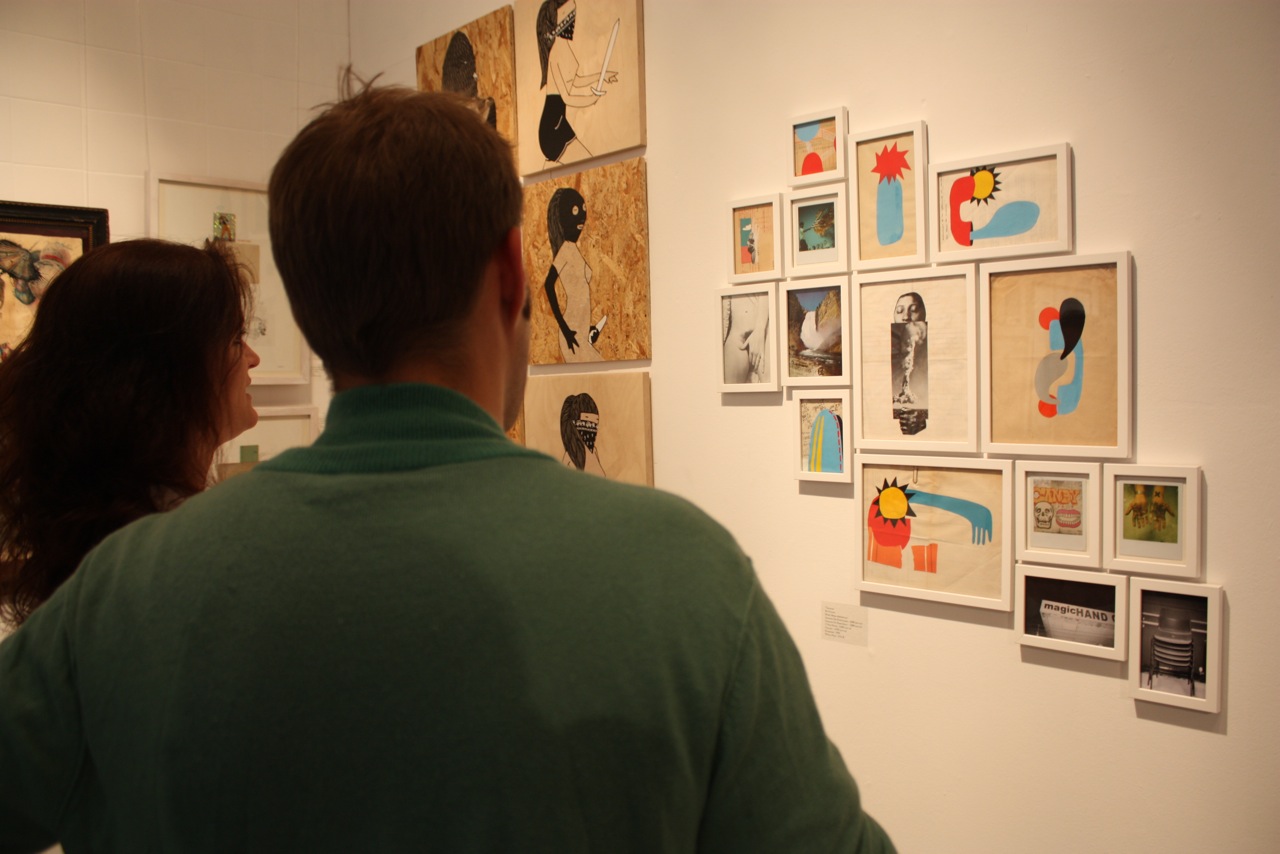 Cyclops (interviewed) presented a great looking assemblage of individually framed elements including paintings and polaroids. A good looking new direction for him.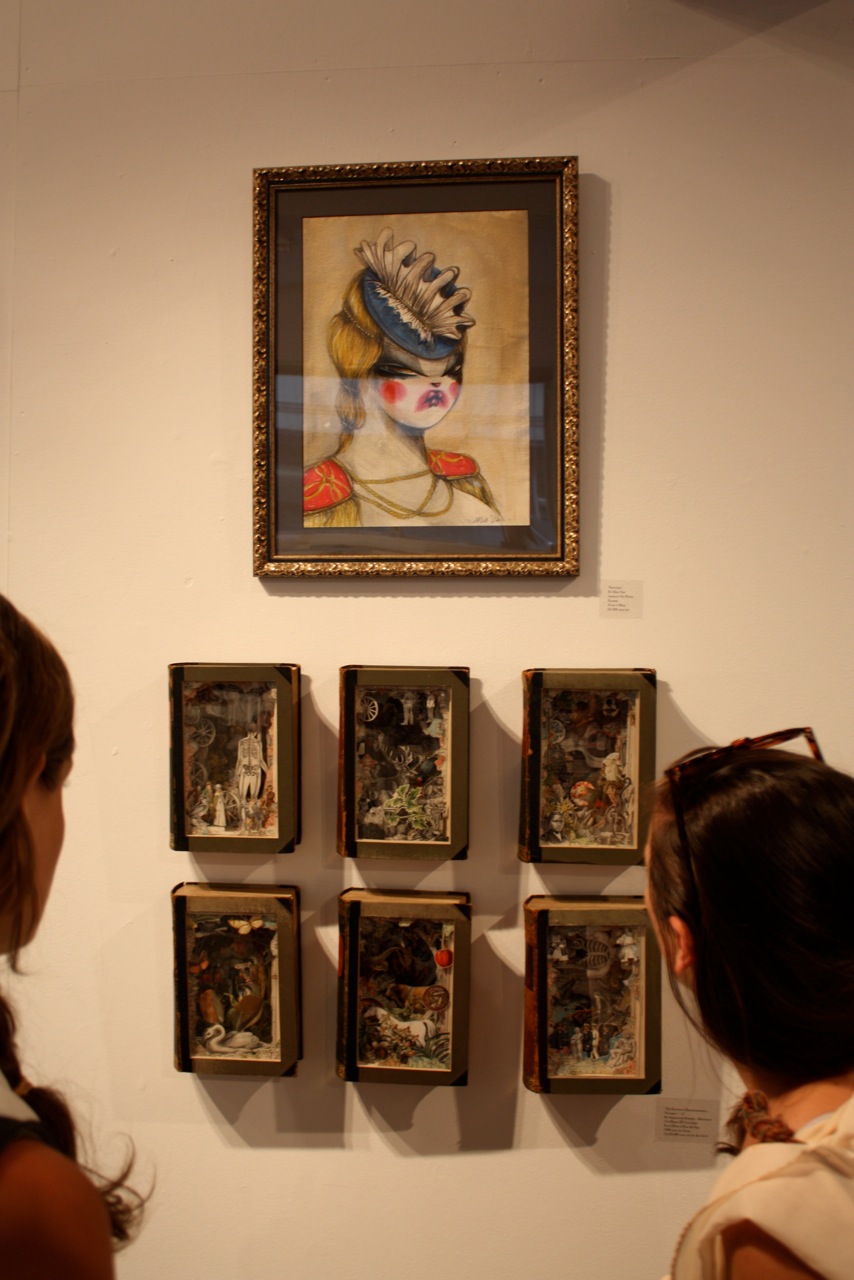 Alexander Korzer-Robinson brought a set of six interesting cut and collaged books entitled "The Fantastic Encyclopaedias". Some wonderful details in each of the dioramas presented – they looked great as a set on the wall and were cut from actual reference books, the depth of each page building up the his layering and reverse collage technique.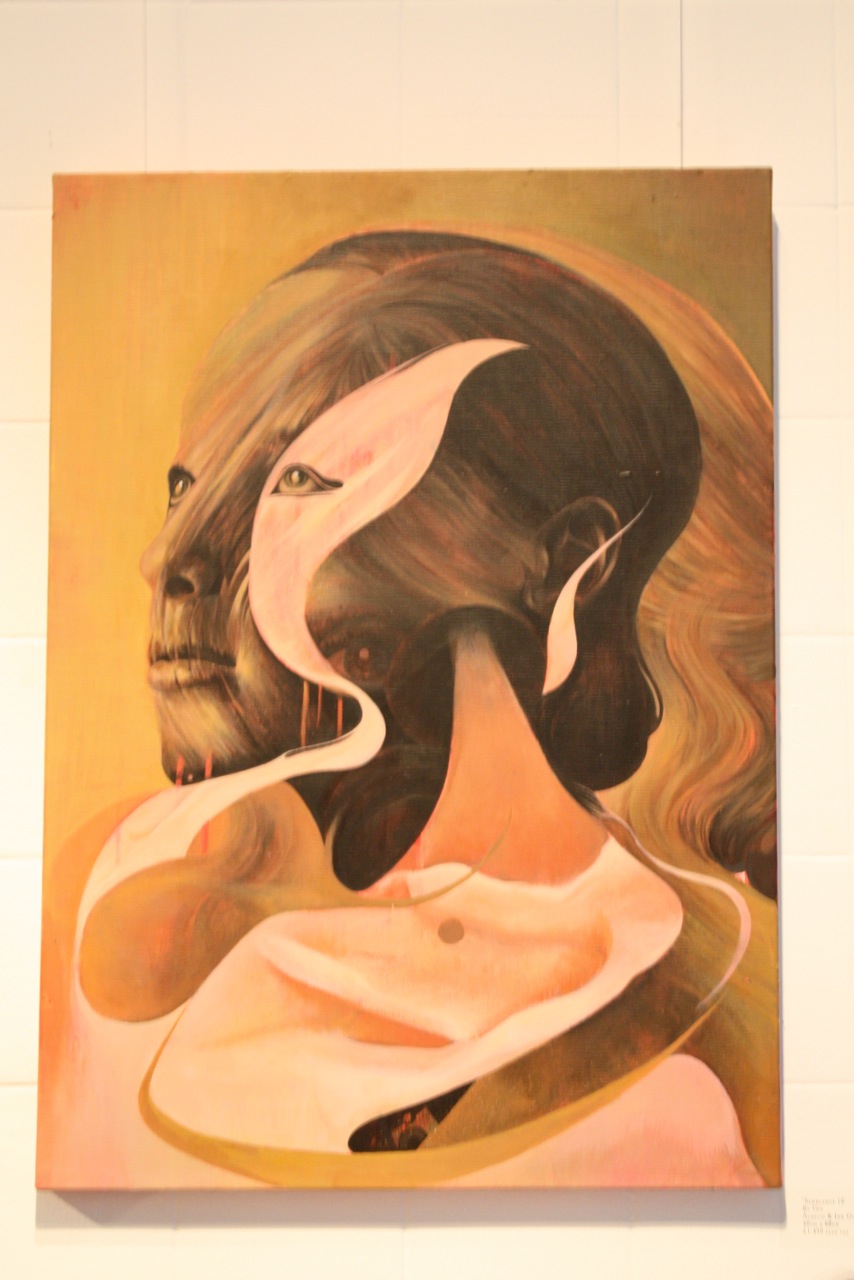 Von, or HelloVon (interviewed) as we've previously known him, presented a beautiful and delicate figurative piece, more richly coloured than previous work we've seen from him.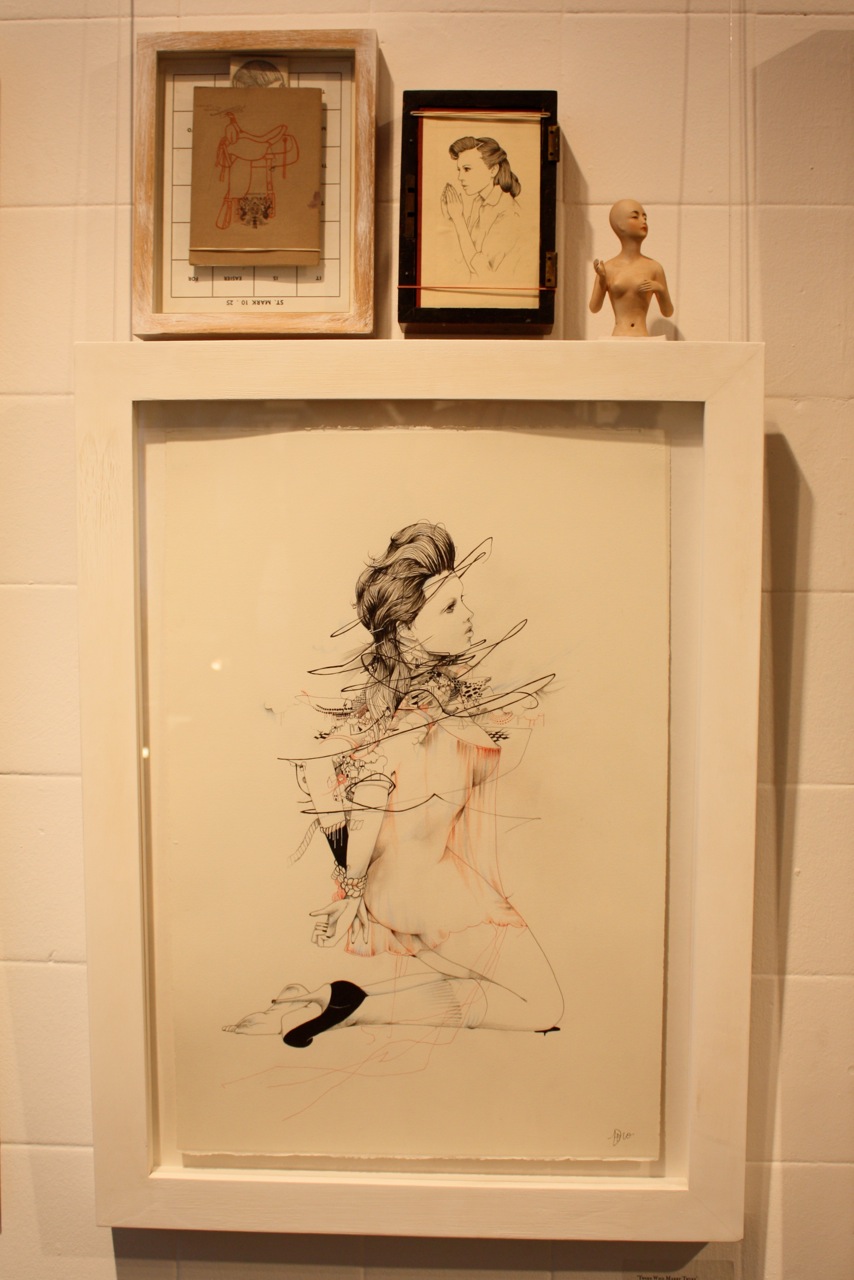 David Bray's line work was killer as ever and we enjoyed his assemblage elements to the top of the frame. We love the fine details he uses in this part of his work – the elastic bands holding the drawings into the frame does it for us every time!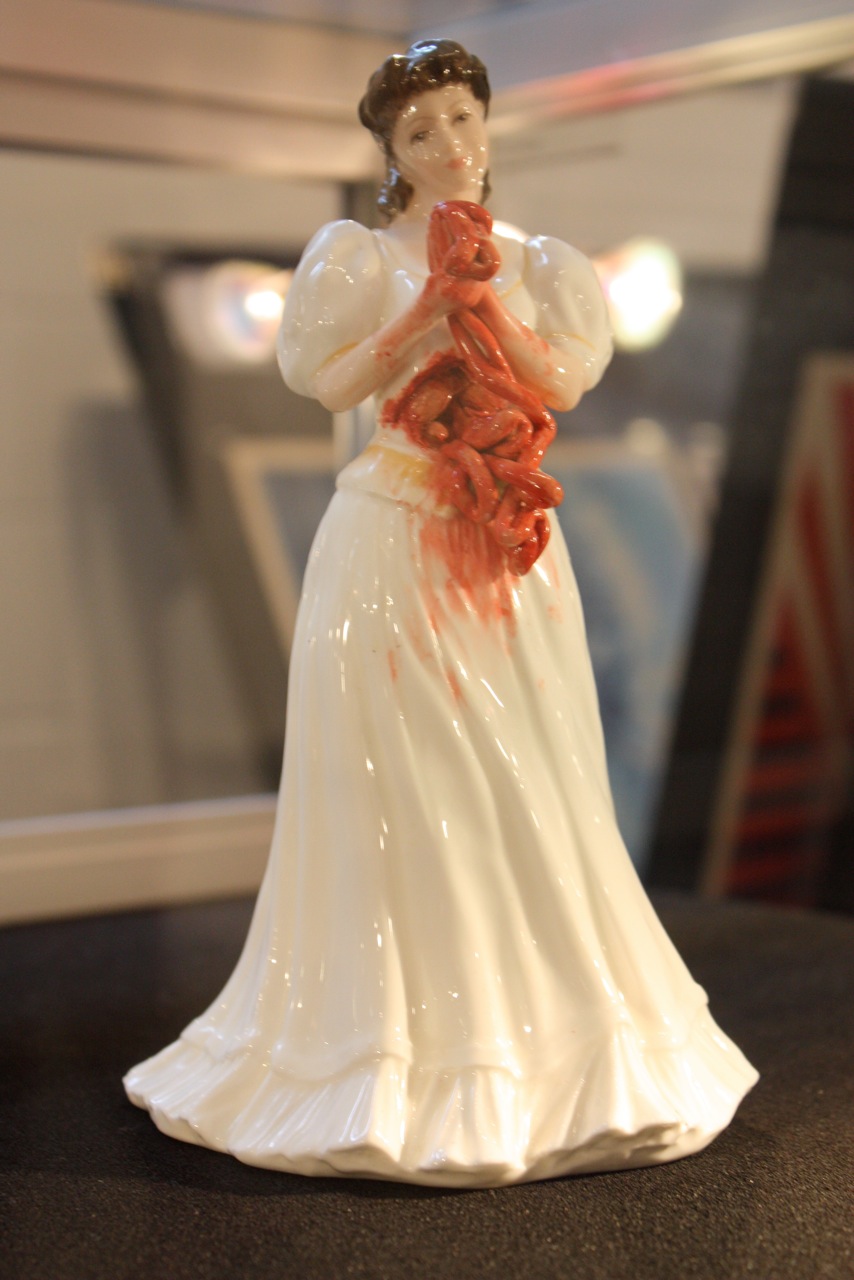 Jessica Harrison's ceramic sculptures were a treat! The disembodied heads and disembowelled & zombified ladies were beautifully crafted and would be sure to cause an upset to your porcelain collecting granny!
Beautifully luminous abstract work from Mr Jago, some stunning biro detail from Paul Alexander Thornton, more super-tight work from The London Police and a cool installation set on wooden panels from Kid Acne were some of our other highlights of this good looking and well curated show.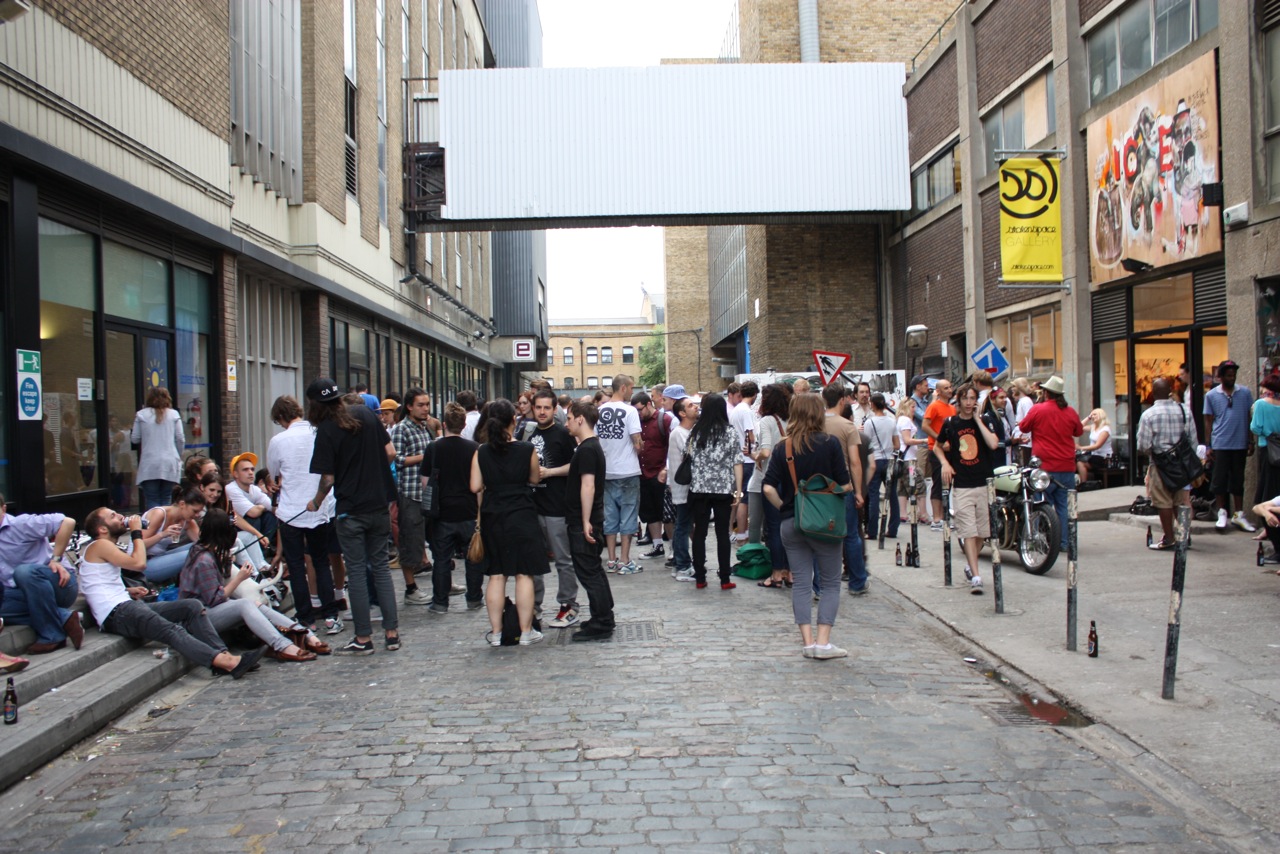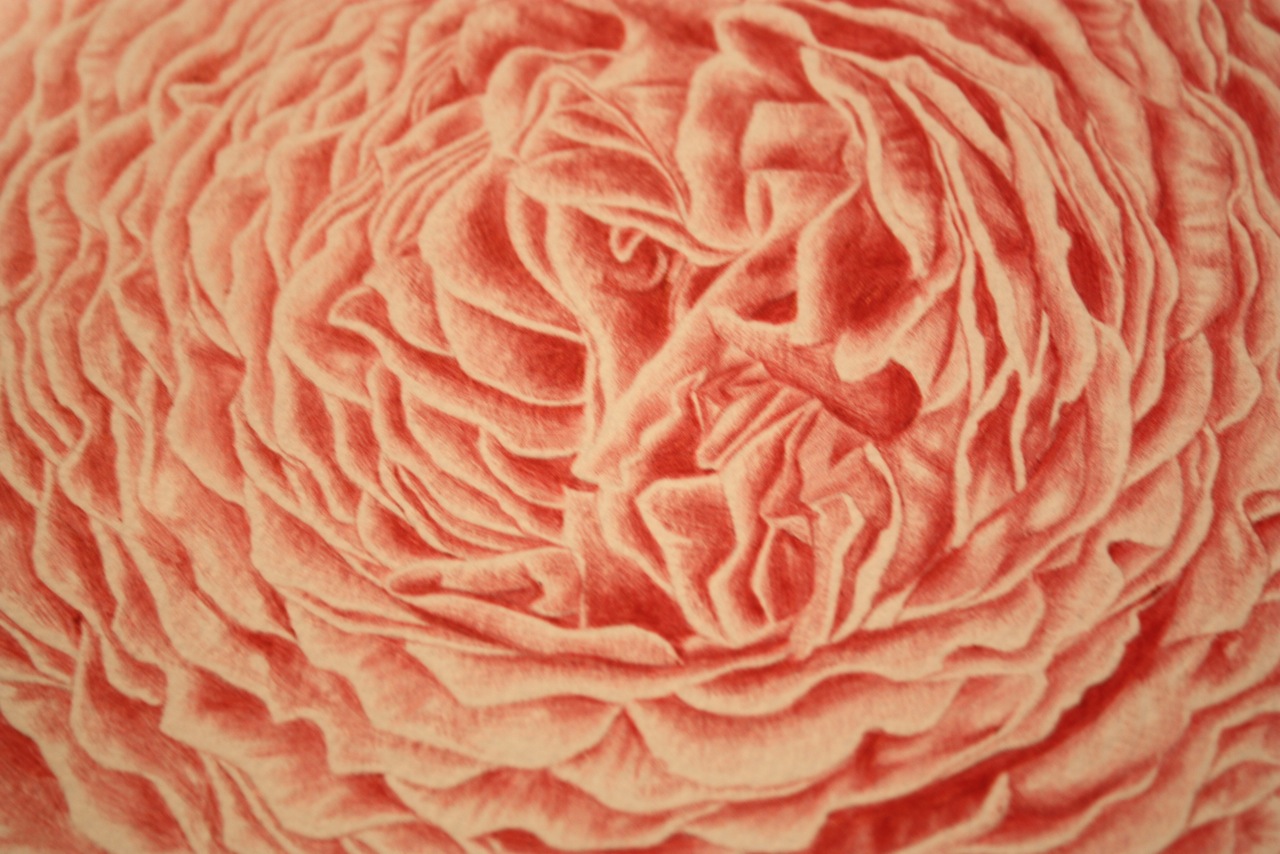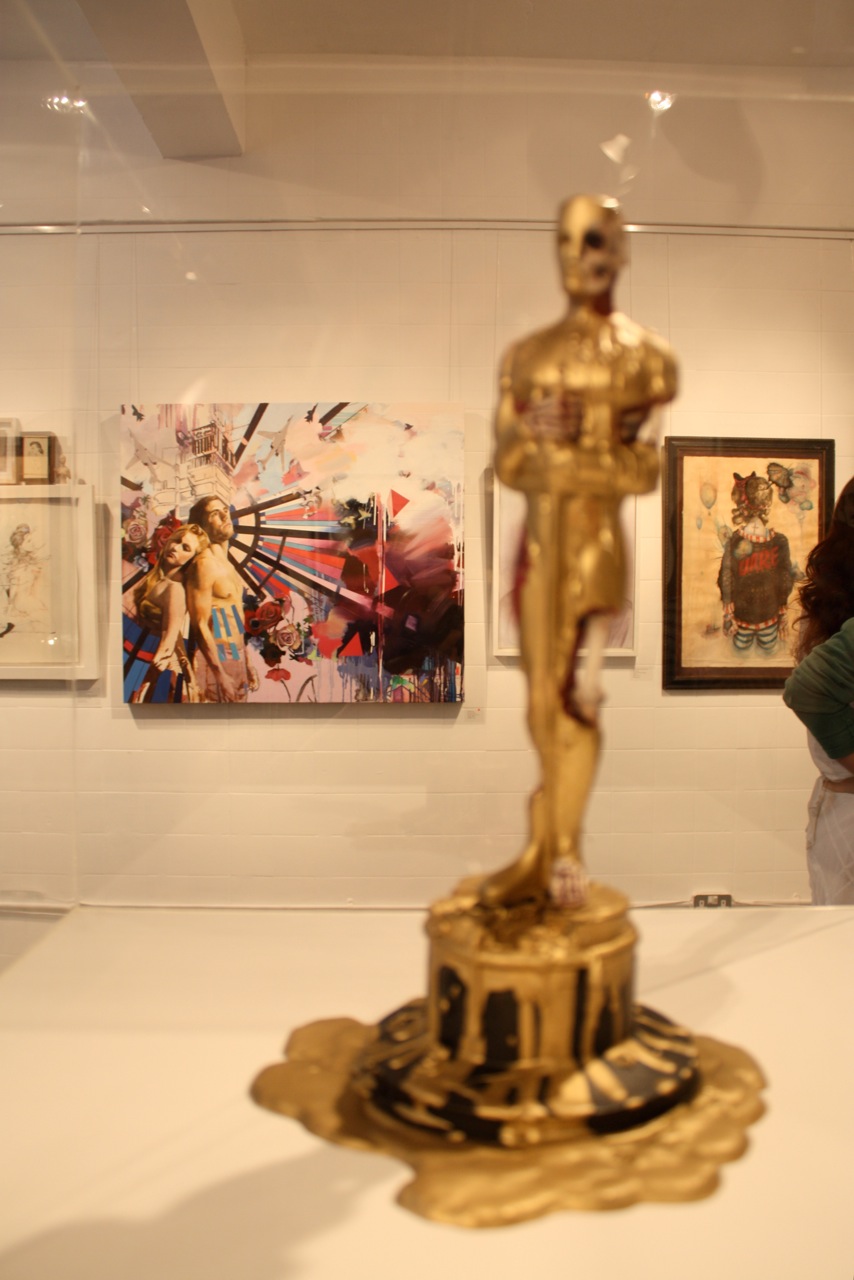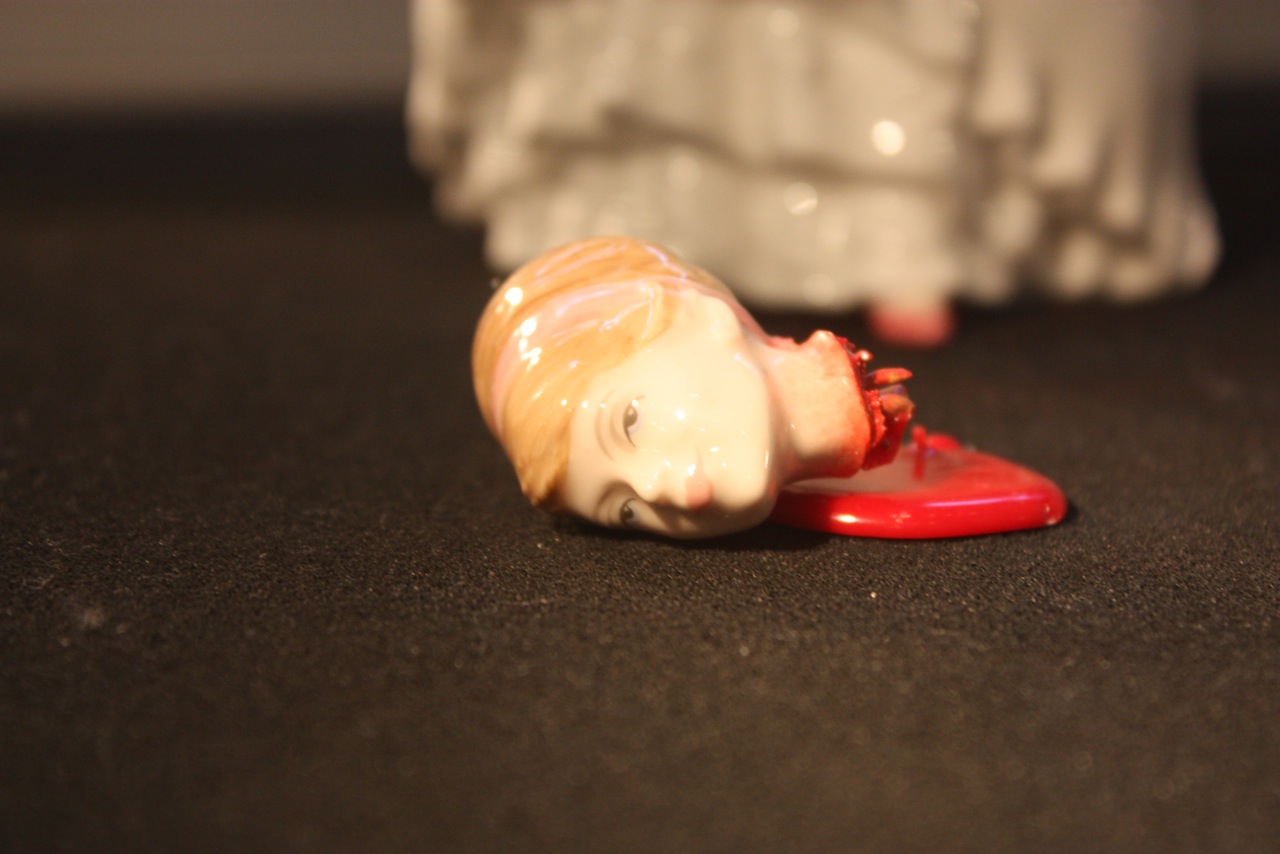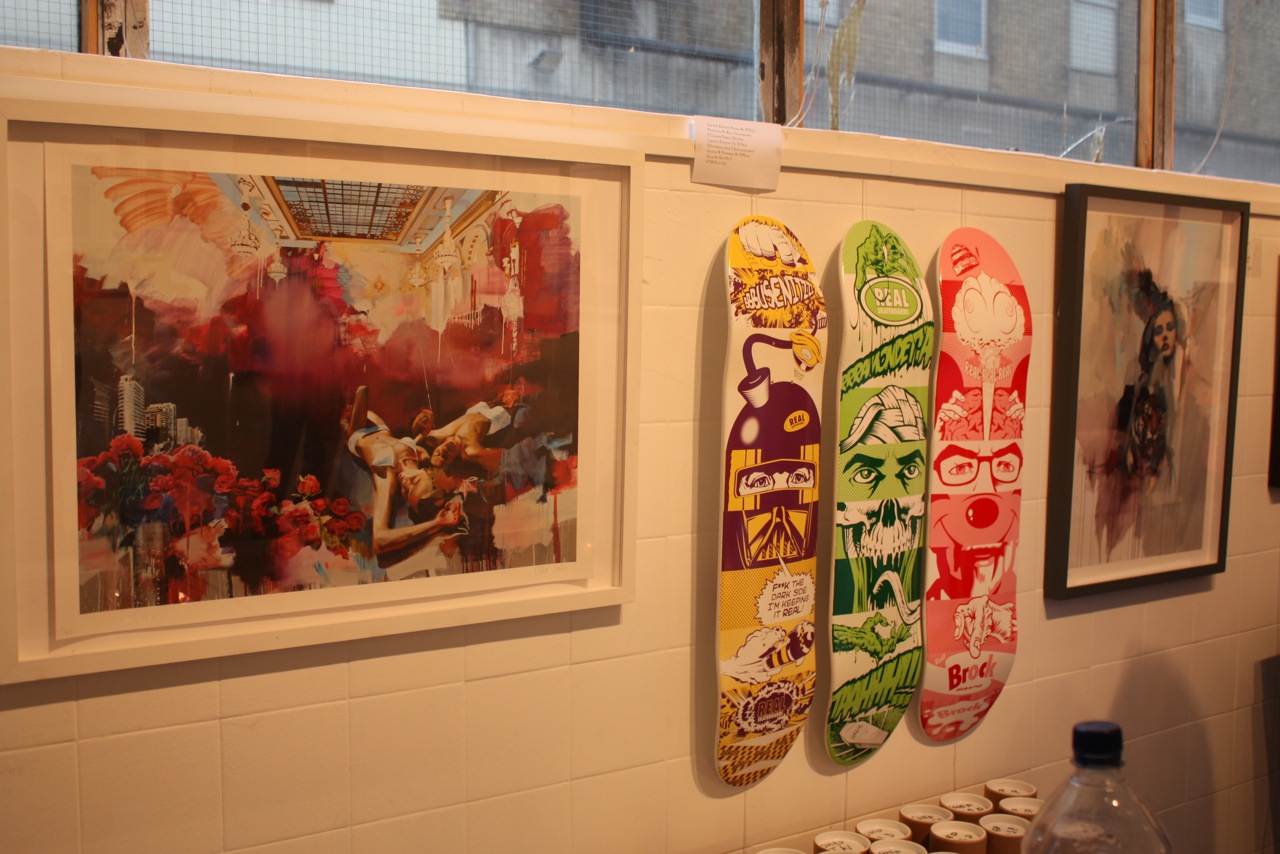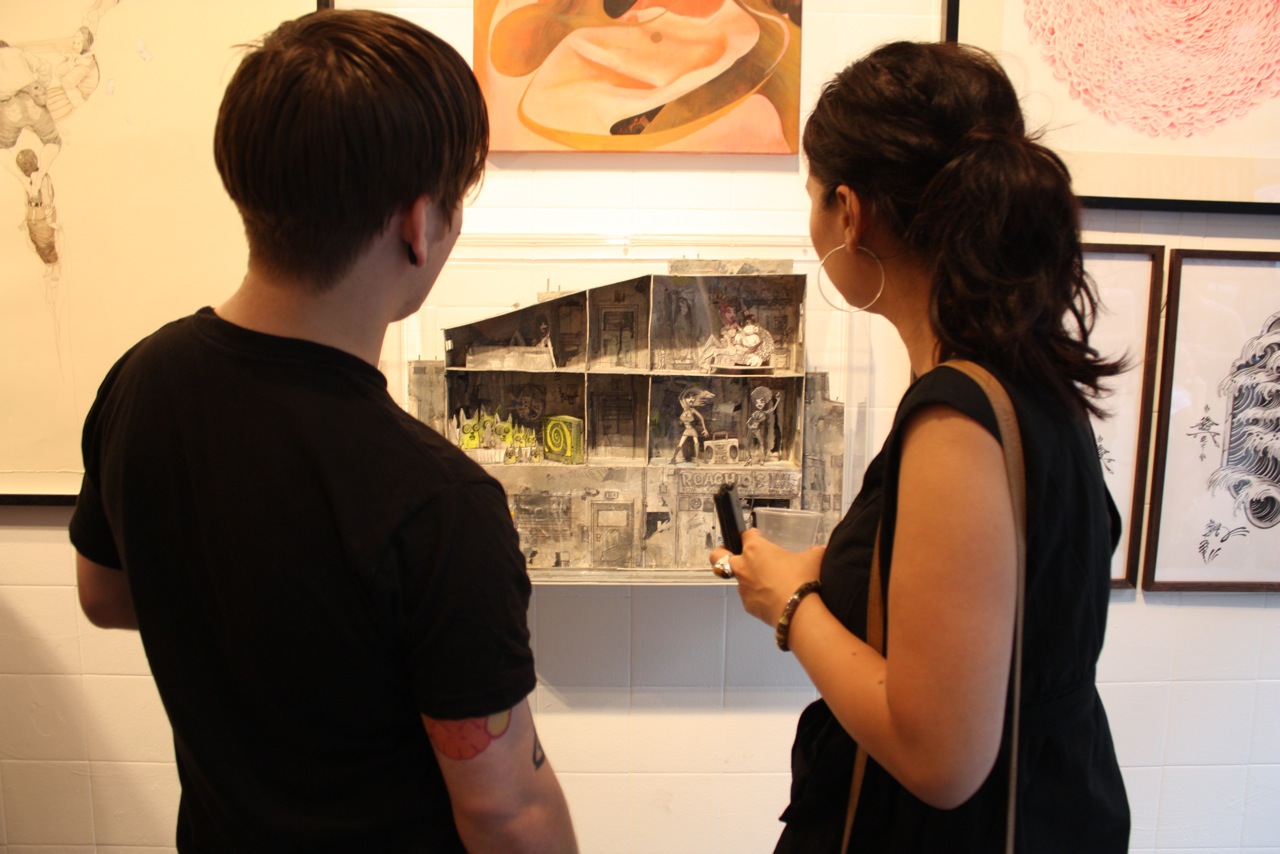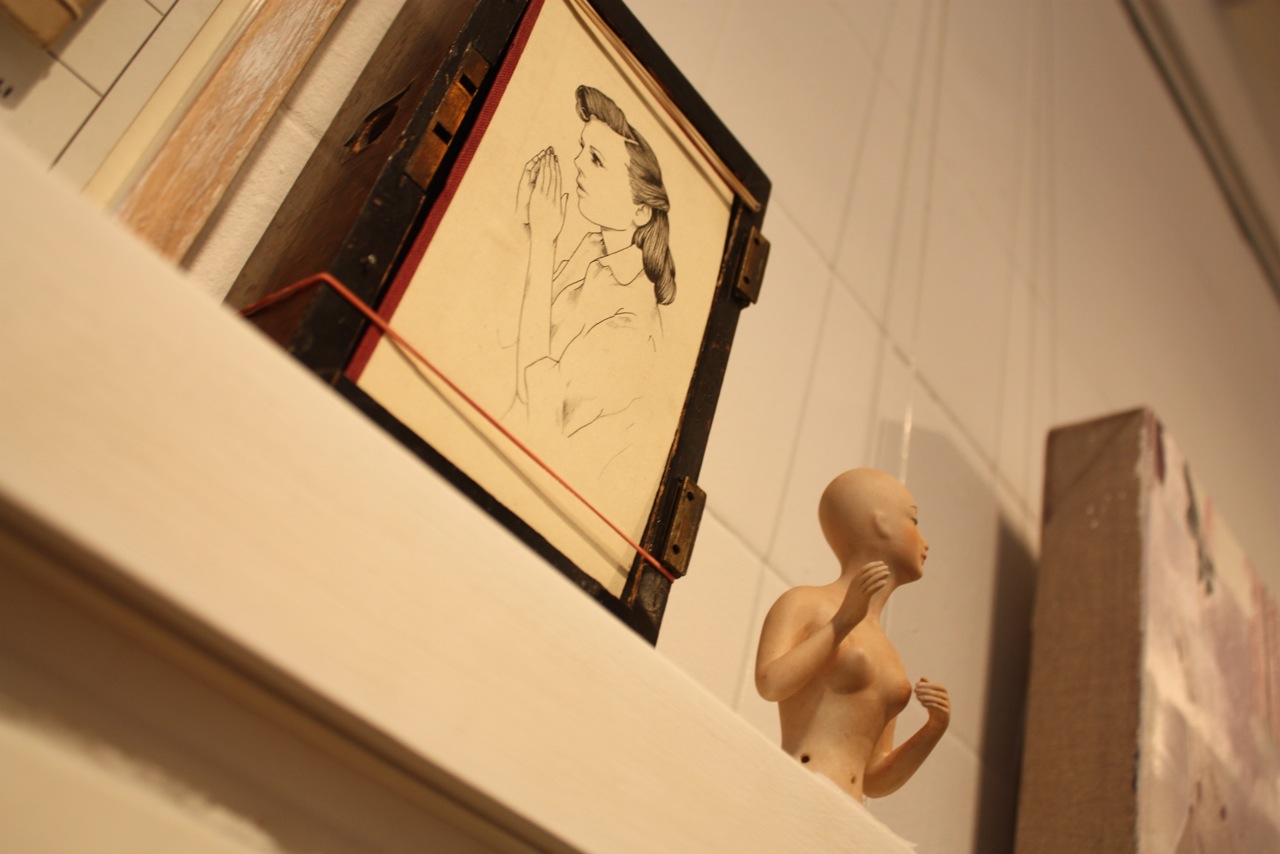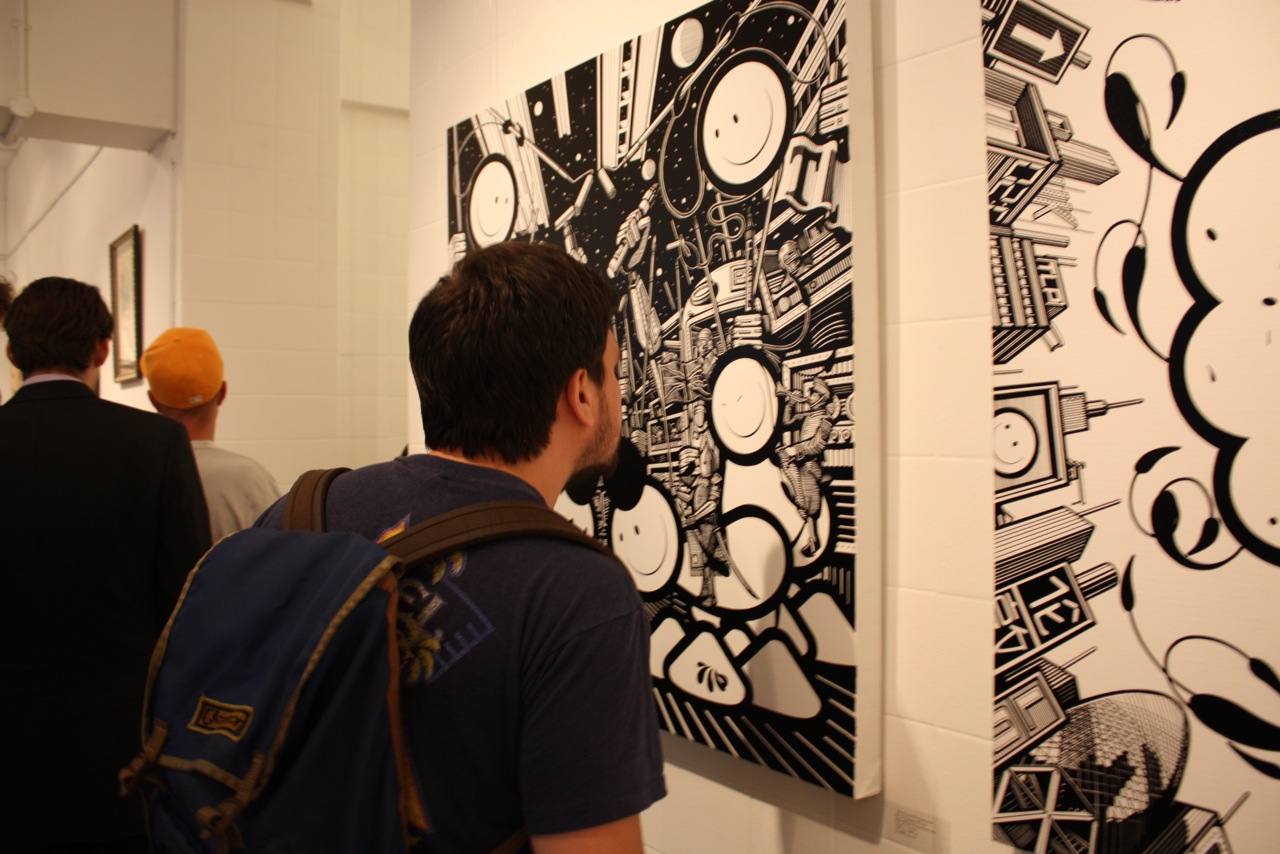 Discuss this show here.