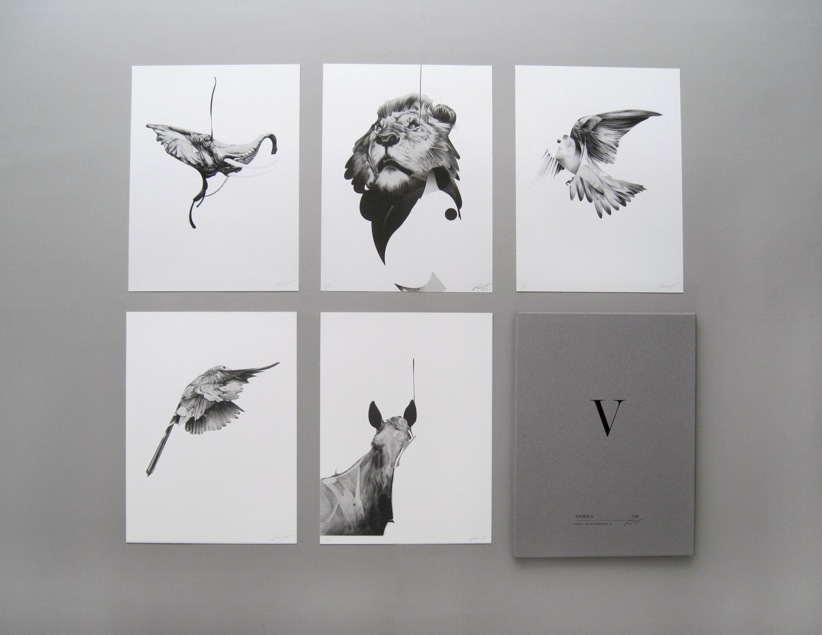 Von, or HelloVon (interviewed) has released a pretty nice set of prints entitled "Animals: Collector's Edition Box Set".  Each of the boxes are handmade with the set coming in an edition of 50 and priced at £225. Sized at 40cm x 30cm, each print is signed and numbered and is based on his Animal Series. To make things a little more interesting, there are five original drawings from Von inserted randomly if you are feeling lucky. These are available for purchase here for those interested.
Even more exciting, Von has graciously offered to giveaway one of his "Lion 01" prints (seen after the jump), an image from the set but released separately in a bigger edition and size – A2 and in an edition of 95.  All you need to do is leave a comment here, on the Artchival Forum contest thread, or on our facebook as to which image from the Animal Series you enjoyed the most and why – we will be picking a winner at random.
More detailed images of the prints after the jump…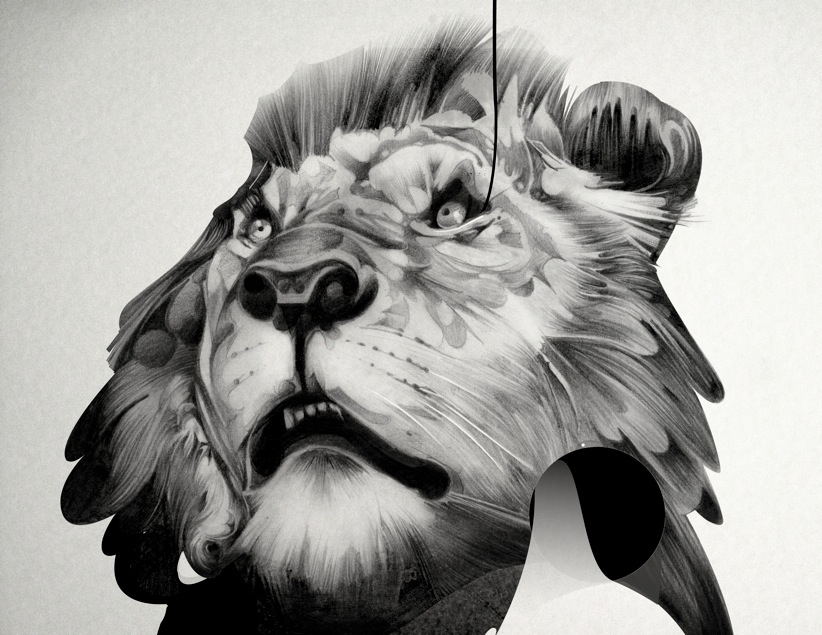 Discuss Von here.