AM went to check out Sweet Toof and Shan Hur's work last week in the two-person exhibition Having a Dig. Arch 402 Gallery was a new name for us, but the location was good, and the brickwork arched space located under an overground railway worked well for this pairing of very different artistic styles.
Shan Hur plays with structure and has embedded a series of vintage brass horns into the very walls of the gallery. The archaeological removal on concrete around the instruments was left in-situ after revealing each of the objects, still left partly encased. The precariously balanced column in the centre of the gallery was a treat, especially to those with a construction-mind. The installation drew viewers to interact with it and touch it to find out what materials it was built from – seemingly supporting the railway arch whilst the trains trundled away overhead.
Sweet Toof also contributed some installation based work. His be-toofed carcass residing in the corner of the gallery was stuffed with sets of painted pearly-whites. Sweet Toof's paintings were lavishly painted in oil on a grand scale. Rich landscape backdrops hold the setting for his colourful characters – he teases out some fantastic emotions with his skeletal figures in this James Ensor-meets-graffiti collision. Toof brought an interesting range of work to the show – a series of screenprints and woodcuts in low editions show this artist's flexibility and dexterity with multiple mediums. Couple this with the street level intervention carried out on the morning of the exhibition where the artist jacked, customised and redistributed 200 copies of the free London newspaper – Metro, and you have an exhibition well worthy of your attention.
Read on for more pictures after the jump.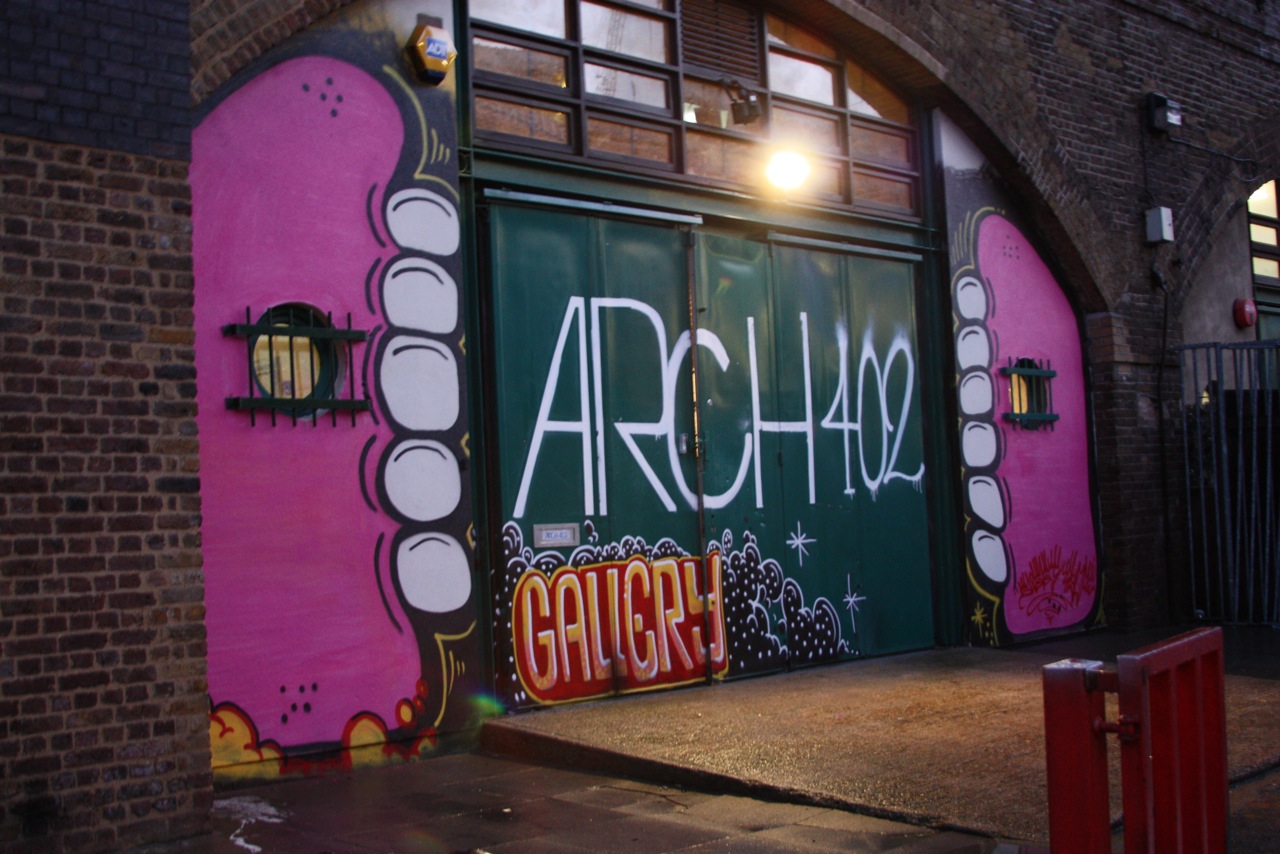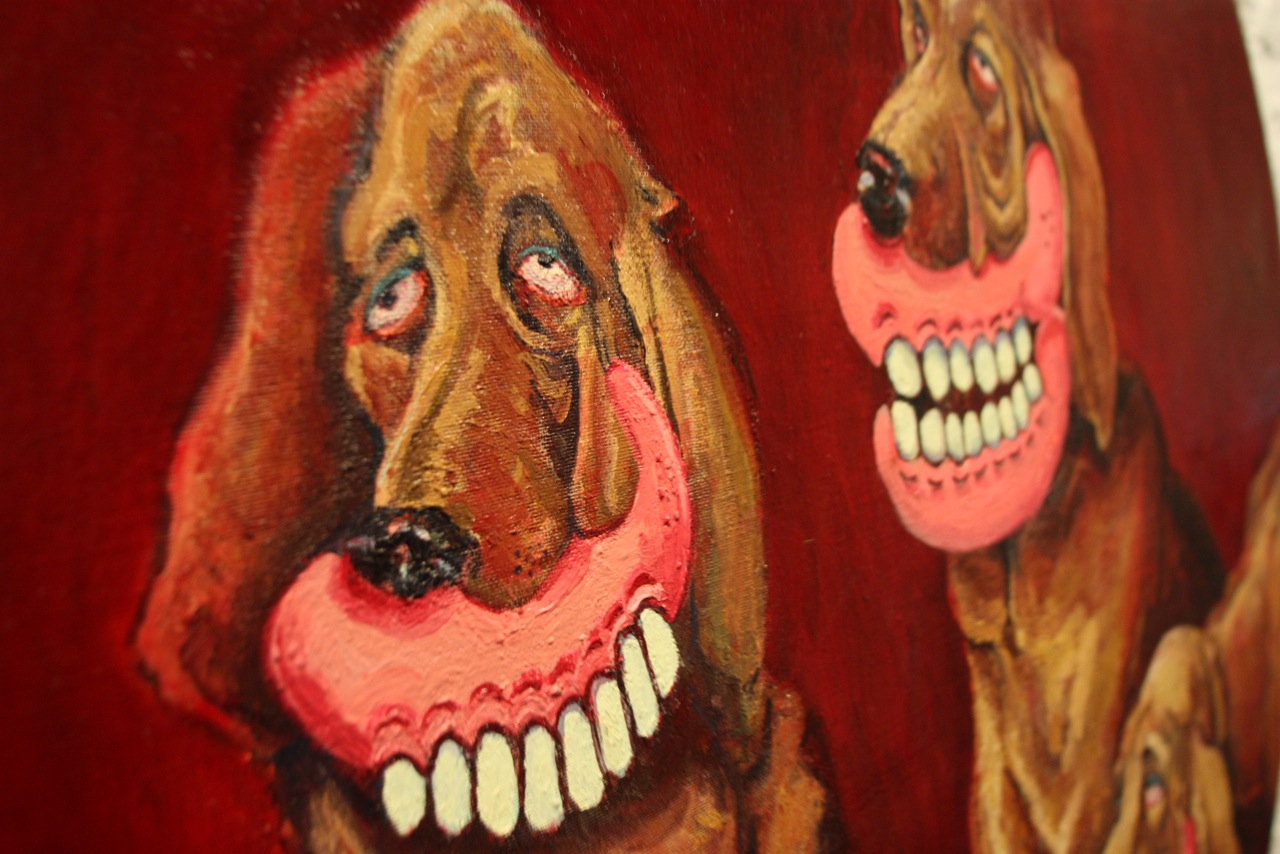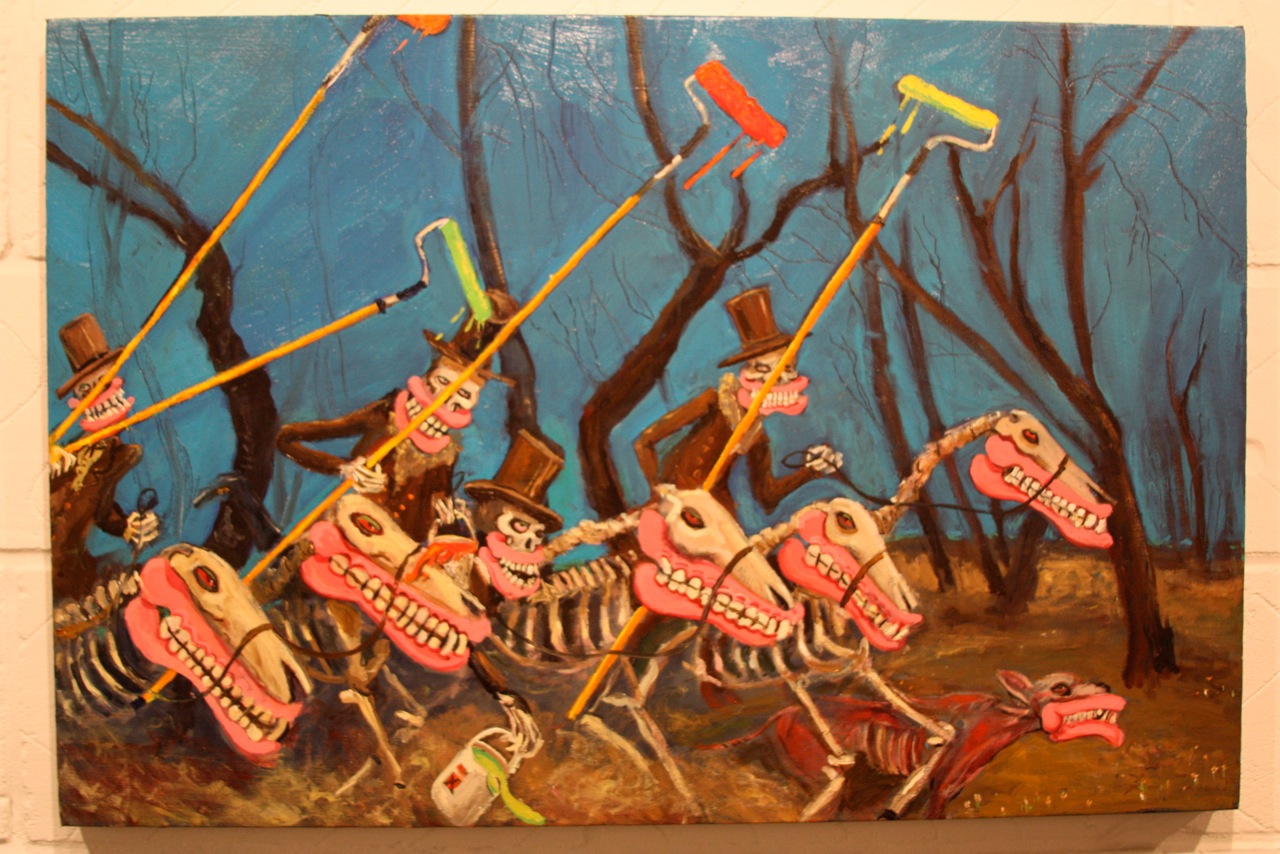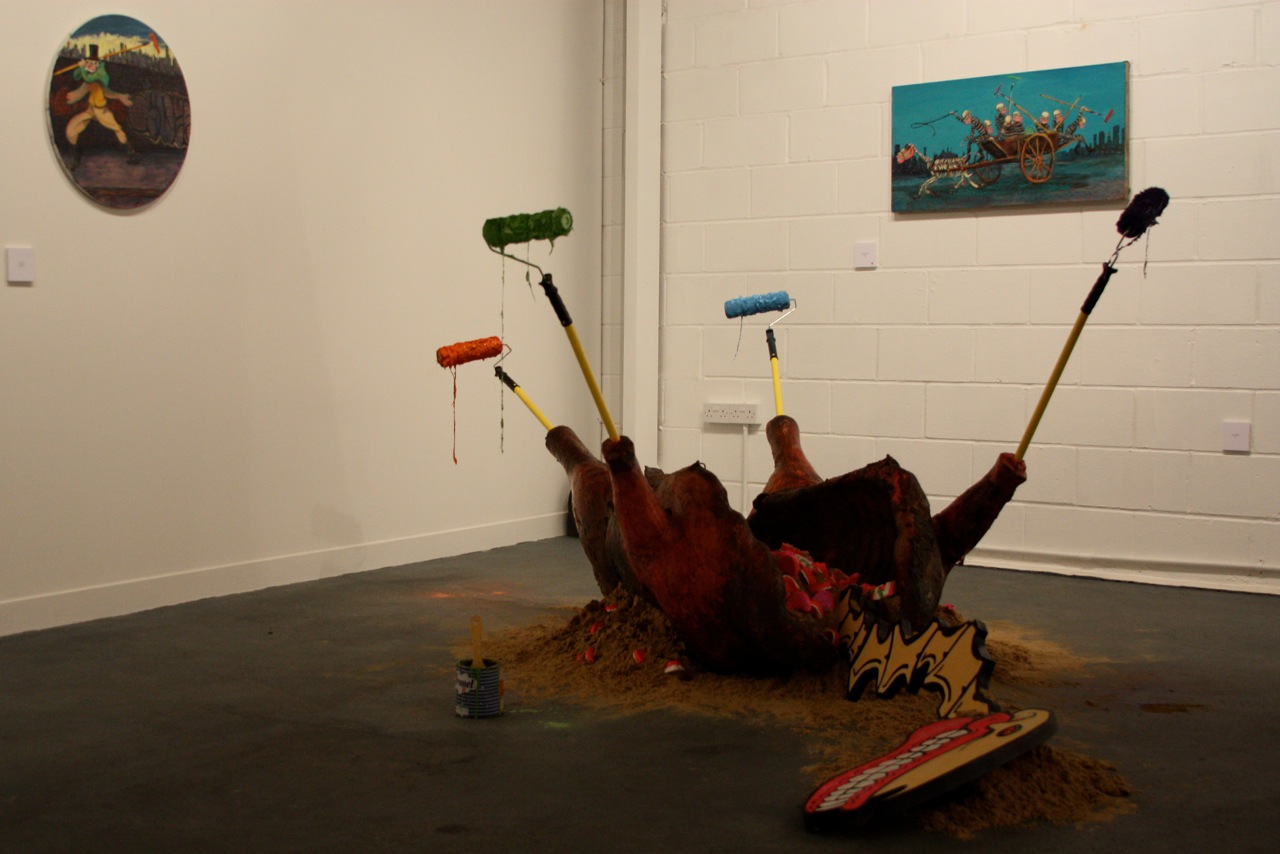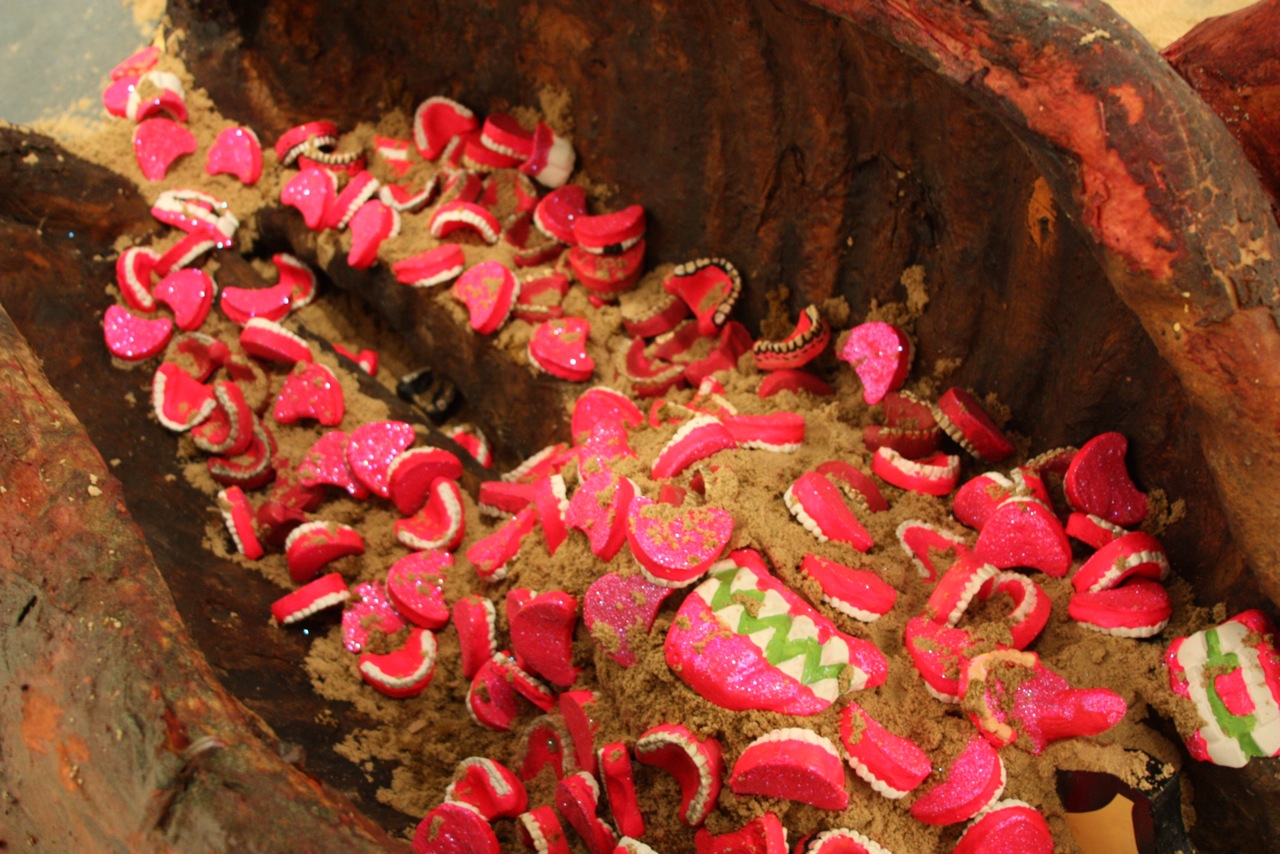 Main picture of Sweet Toof by Butterfly.
Discuss Sweet Toof here.