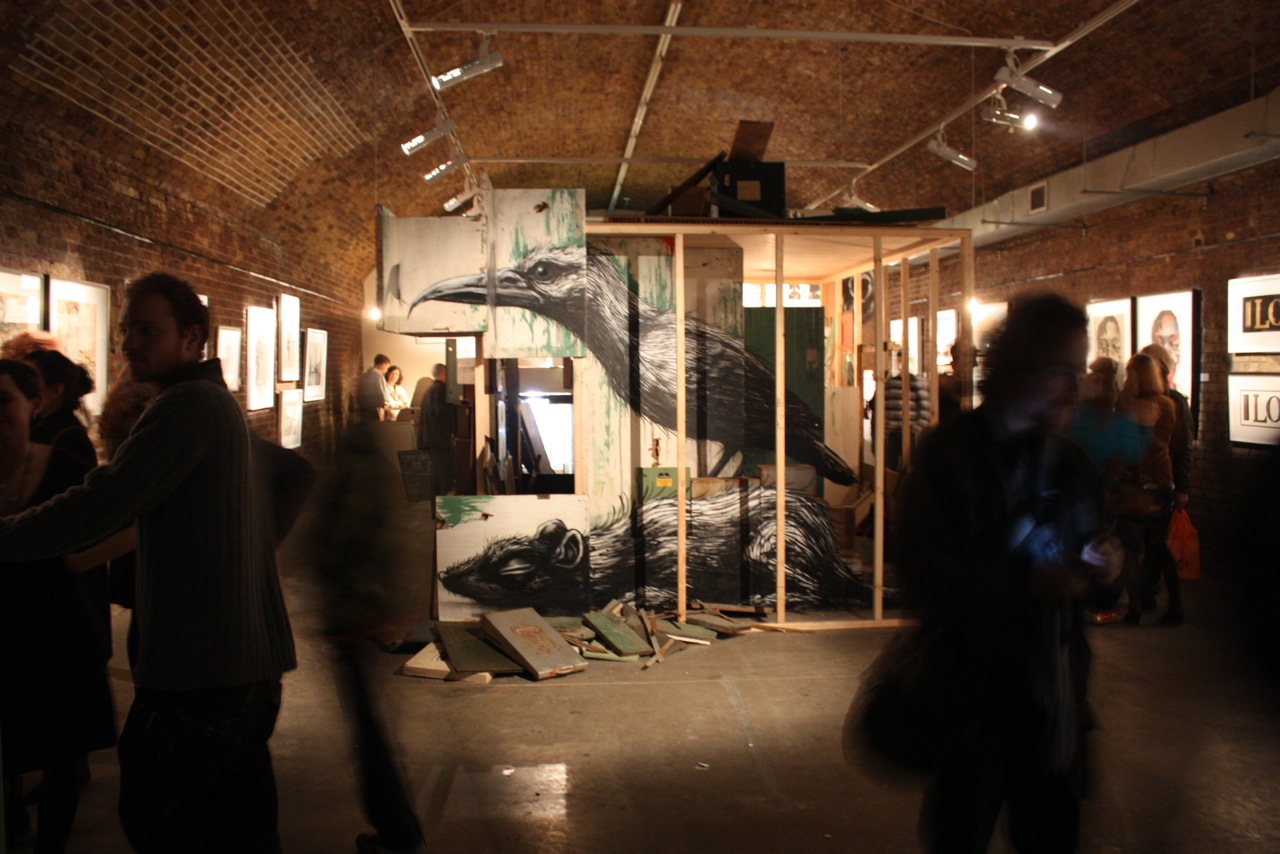 AM had to cut our evening in London short this Thursday due to problems with the trains, so unfortunately missed our VNA friends' new issue launch, but we did manage to get to Black Rat Projects' Printmaking Today show. In addition to their great looking and very large multiple layered edition from Swoon (interviewed), BRP also presented a series of secondary market editioned works from such contemporary artists as Peter Blake, Tracy Emin, Grayson Perry, Peter Doig and Damien Hirst as well as editioned work from from Matt Small, Nick Walker, and Candice Tripp.
What we really wanted to see though was Roa's installation in the centre of the gallery. Roa brought over a bunch of items for the assemblage from Belgium as well as gathering a host of locally sourced surfaces to create a multi-planed installation that had the crowd opening up doors and hatches to reveal changing images of both the inside and outside of his animals. It's a great piece of interactive art, and well worthy of your time if you can go and check it out in person.
More flicks after the jump.
Discuss Roa here.