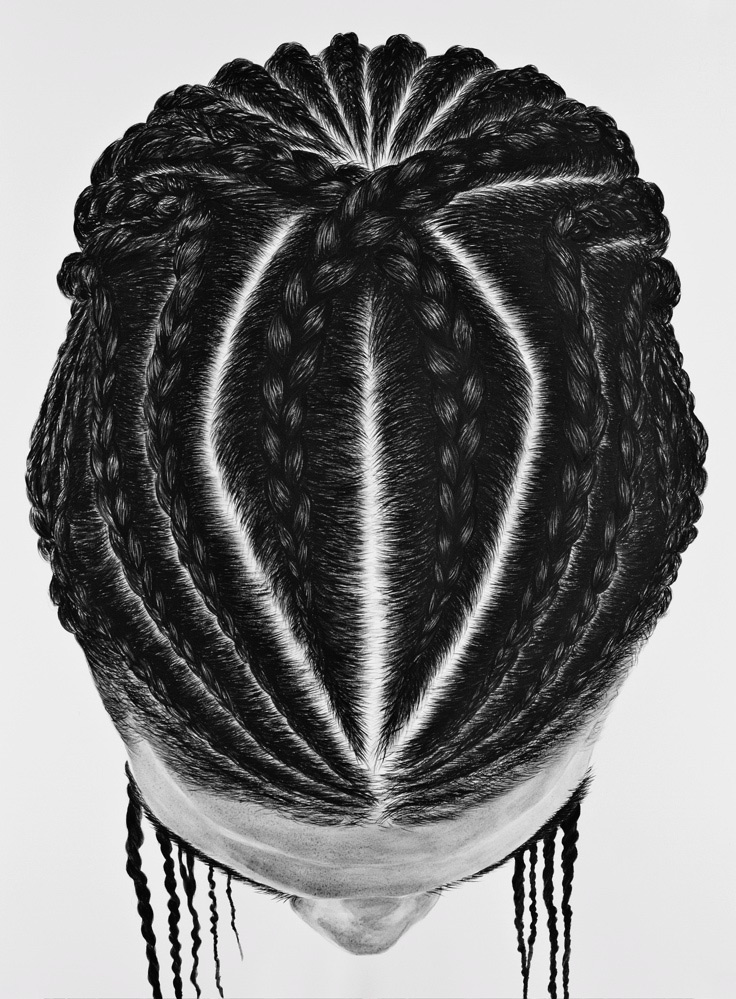 So Yoon Lym's series of works based on aerial views of braiding.
Some drawings on panel from John Casey.
Allison Sommers' creatures Killing Time.
Yoskay Yamamoto working on an album cover for Children of Nova.
Filmmaker Isaiah Seret and artist Neck Face will share and discuss their collaborative short film at MOCA on May 15.  RSVP here to attend.
Opposition raised to bringing the Art in the Streets exhibition to the Brooklyn Museum.
Ben Davis on graffiti, street art, and MOCA's Art in the Streets.
Shepard Fairey interview on Artinfo.
Ukrainian city abandoned due to Chernobyl nuclear fallout is given new life by street artists.
Opinion divided on Banksy's Tesco print and confusion as to where the money raised actually goes.
Listen to a Studio360 stream of Carolina Miranda giving her perspective on graffiti.
James Franco to direct dance theater.
Financial Times has a rare interview with Jasper Johns.
Kanye West X George Condo X M/M Paris Scarves Release.
Death of Osama bin Laden inspires puzzling graffiti in Orange County, CA.
Take Ron's (Parks & Recreations) Art Quiz to see if you're "normal American or an artsy weirdo".
25-year old Colombian artist dies in front of patrons during a art performance.
Where Malevich Has Left Us Today by Robert C. Morgan on The Brooklyn Rail.
Lead Apron has their Spring 2011 ecatalogue up.
Louis Vuitton loses copyright case against artist.