You may recognize the piece above, Cast Into A Rippled Mentality, from Tran Nguyen's show at Thinkspace Gallery last month (covered). She has now posted some images on her blog showing the step by step creation of the painting which allows us to once again reprise our Creative Process feature for you enjoyment.
Pics from drawing to completion after the jump…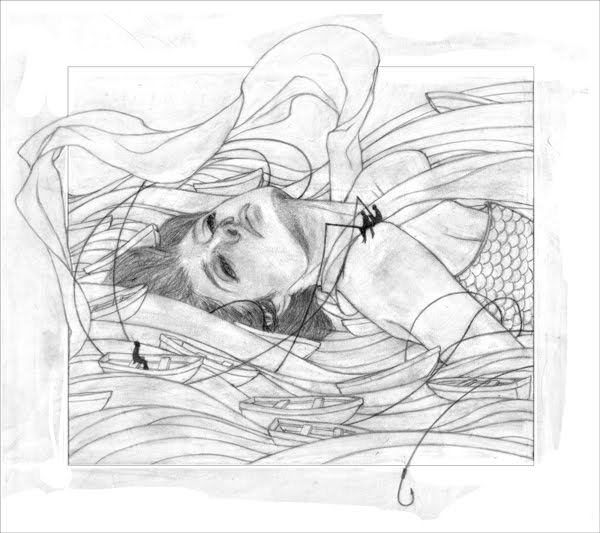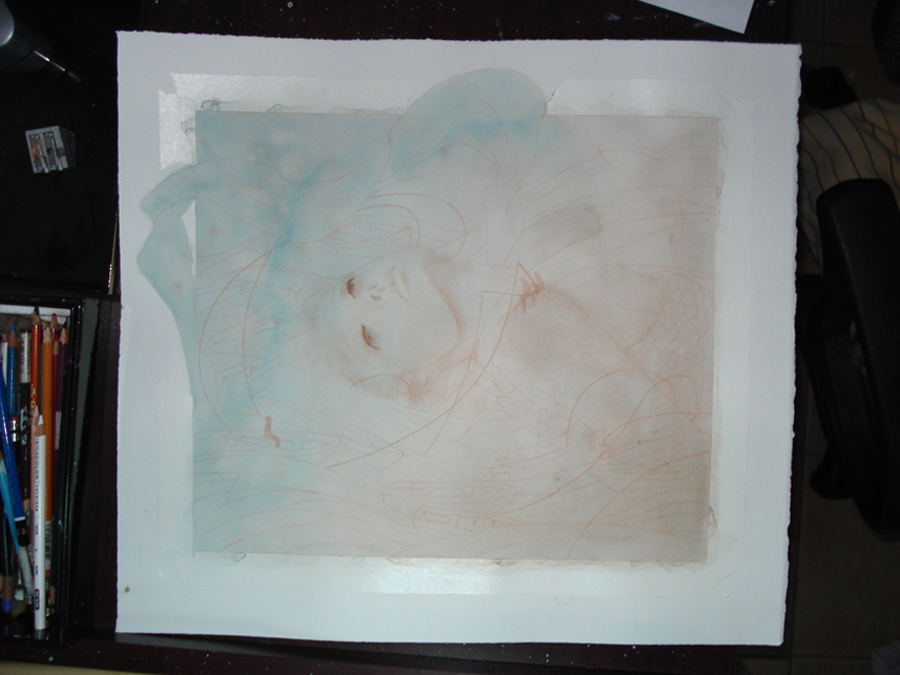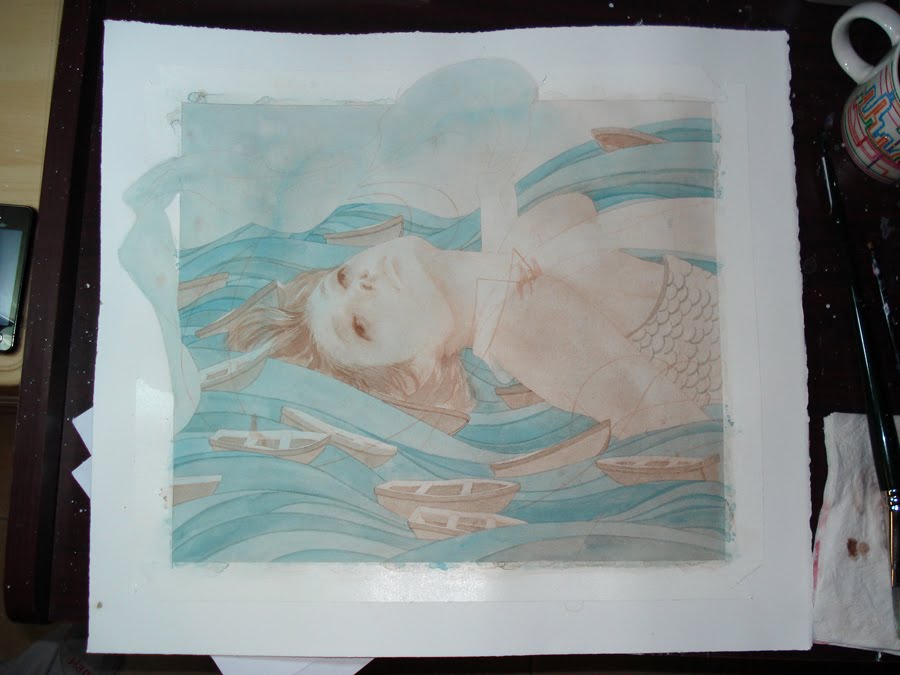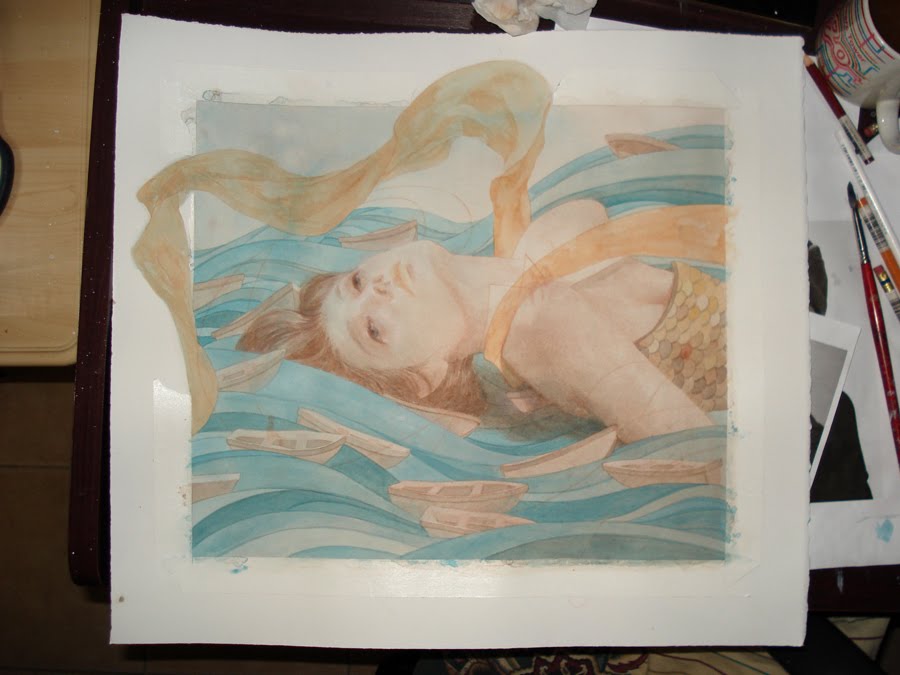 Discuss Tran Nguyen here.