Tonight at Stephen Webster in Beverly Hills in their 2nd floor gallery space, an exhibited curated by Corey Helford Gallery will open featuring the art work of Ray Caesar (interviewed). The murder mystery themed evening will also feature a launch of the jewelry line's it started with eve... collection, a set of rings inspired by histories of the most villainous sirens as well as an installation from Cameron Silver.
More info to the RSVP only event after the jump…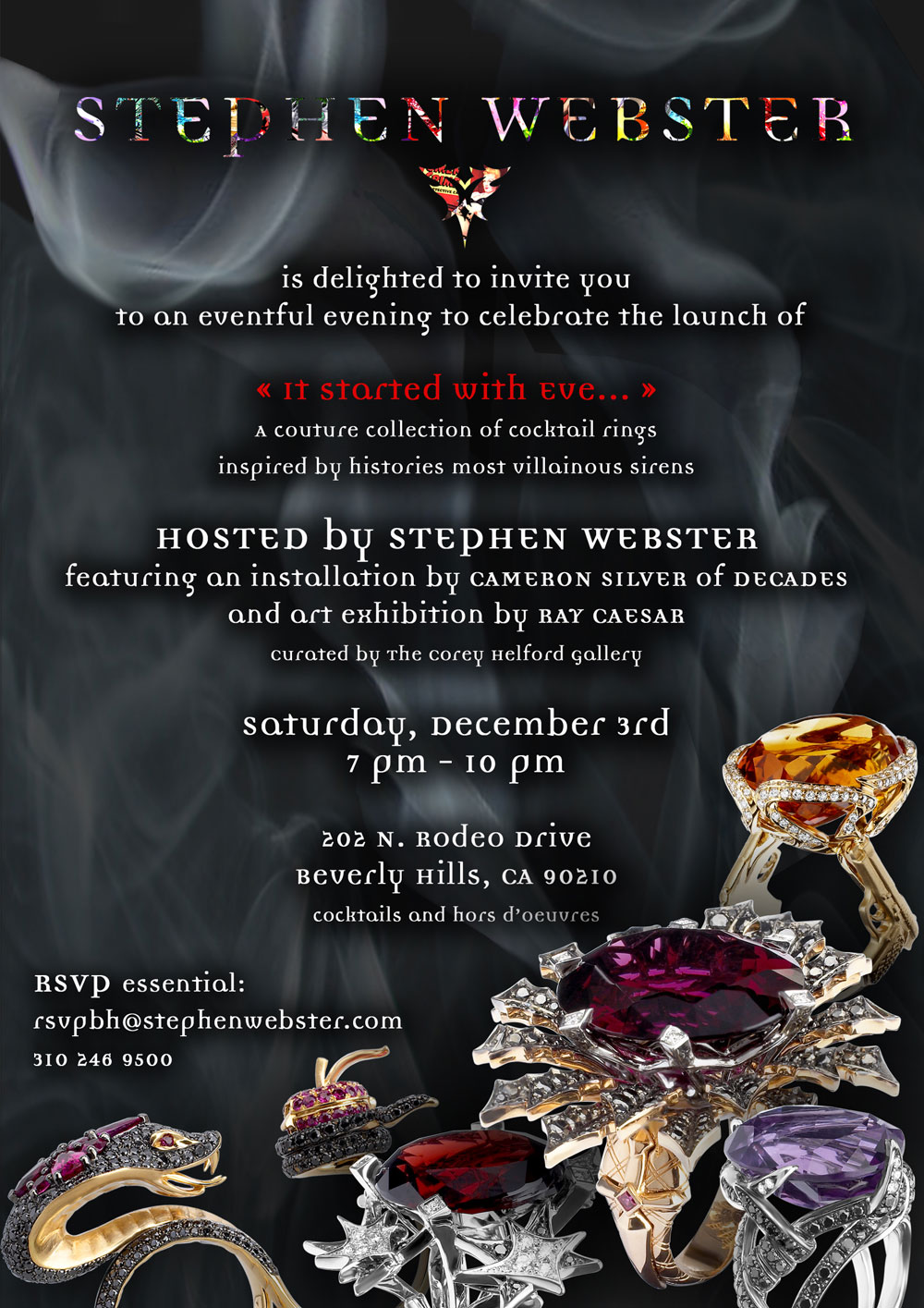 Gallery photos via Sarah Folkman.
Discuss Ray Caesar here.