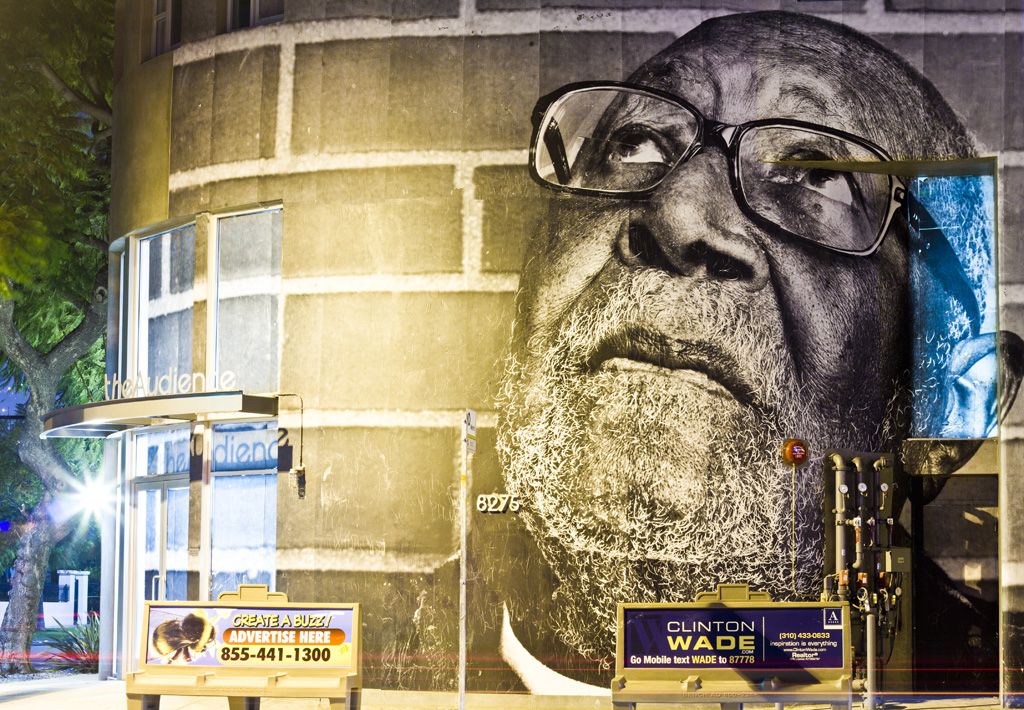 It's been almost a year since French street artist, photographer, and TED Prize winner JR arrived in Los Angeles for his Wrinkles in the City campaign (covered here, here, & here). Well, now he's returned to L.A. for another tour which will once again show why he's one of the most important and unique artists working on the streets today. His first task for this new go around was to cover a building that sits near the intersections of Beverly and Sweetzer. As in previous work, JR focused on the image of an older individual, presumably a resident of the city of Los Angeles. The process behind this project began early in the day and ended in the early evening. Of course, this is only the beginning for JR and his crew as he's got other walls to finish before the weekend is up.
We will keep you posted on all the goings from now till then but in the meantime, check out these exclusive photos after the jump…
Photo credit: ©Carlos Gonzalez for Arrested Motion.
Discuss JR here.