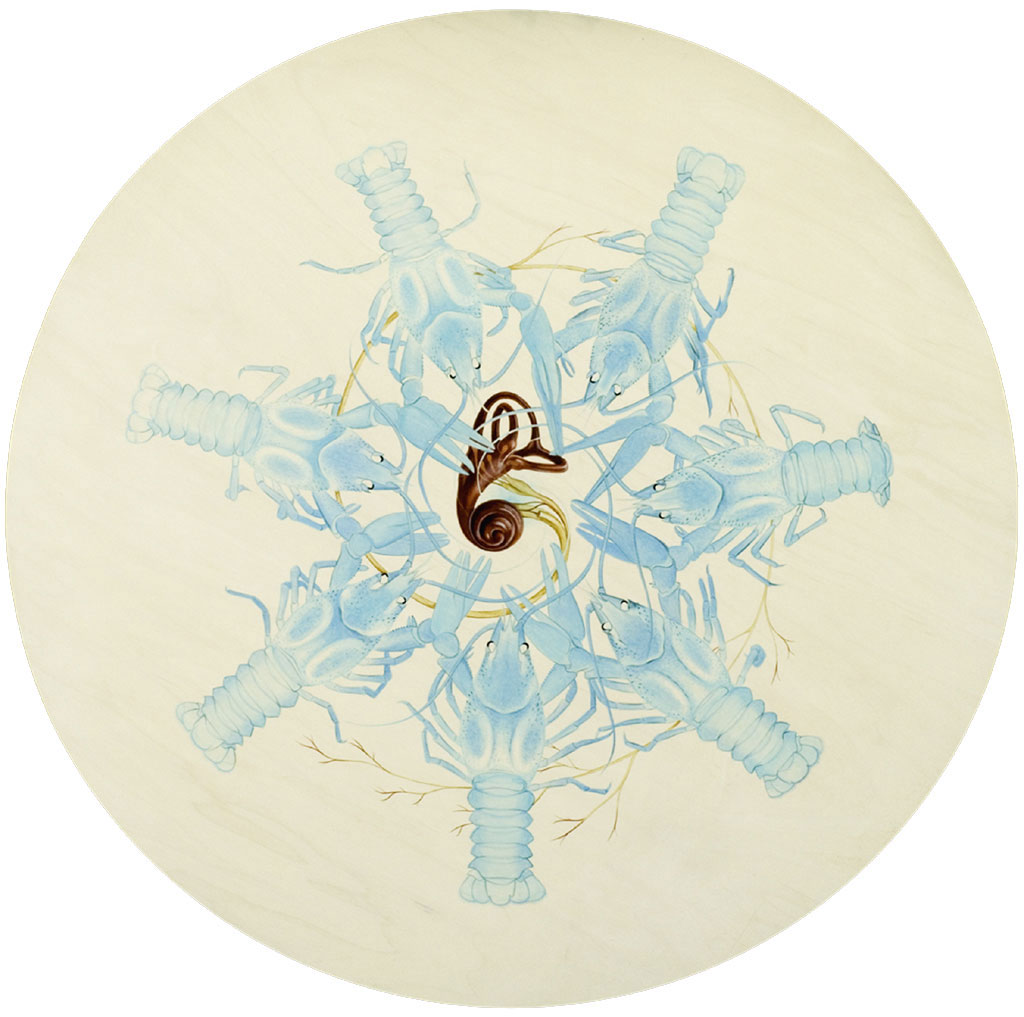 An interesting mix of artists are exhibiting together tomorrow night at the Nucleus Gallery, including Tiffany Bozic (above), Chigi, In Kyung Lim, Tessar Lo, Veronique Meignaud, and Brooks Salzwedel.  Of particular interest to us is seeing how the work of Bozic and Lo has progressed since their last shows at Fecal Face Gallery (covered) and LeBasse Projects (covered) respectively.  Our friend Commandax wrote up a nice article about Lo's abstract evolution here.
More preview images after the jump for this group show.
Photos courtesy of Nucleus.
Discuss this show here.
Discuss Tiffany Bozic here.
Discuss Tessar Lo here.