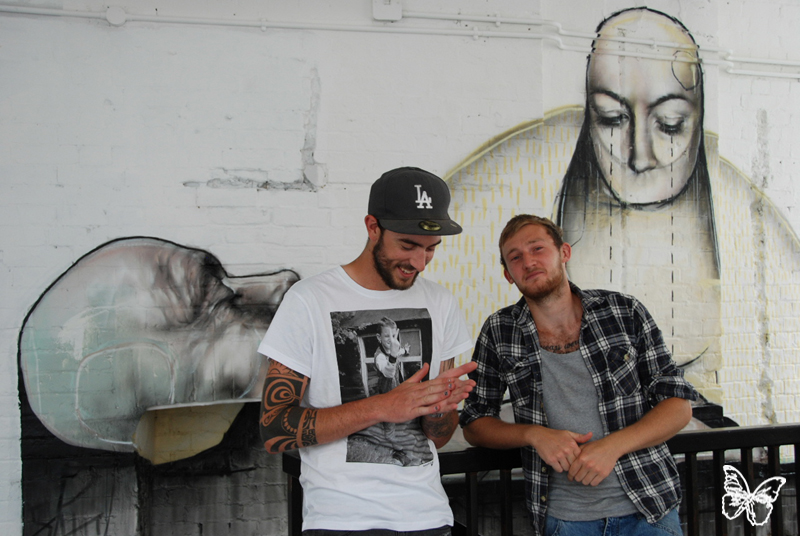 UK artist duo Best | Ever recently brought a selection of their work to London for a showcase entitled "The Delicacy of Passion". The exhibition served as a teaser for a full scale solo show planned for this Autumn.
The team of Hadley Newman and Neil Edward have been working together for the last year and a half after both honing their skills individually as artists and graffiti writers.
For this show they created a heavily decorated setting for the work, applying their spray-can realism to a series of murals around the presentation space and the staircase up to Studio55, above 55DSL's London store. Both Hadley and Neil are equally adept at the aerosol realism and also the more traditional painterly elements of their work, and either of the duo could take the lead in creating each piece of work.
To read on and to peruse more pictures of the installation, look after the jump.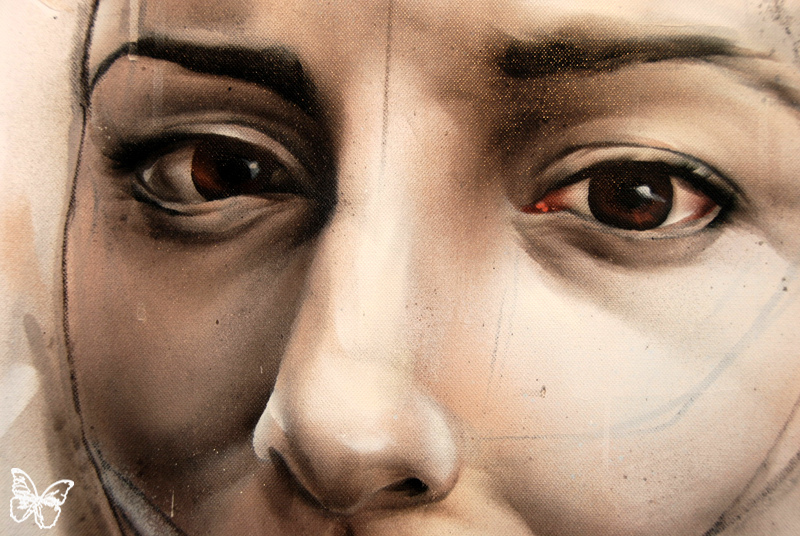 Five new paintings were shown, each displaying the representation of the human form that they have become known for. The anatomical elements we've seen in their work previously work particularly well in an untitled piece, lovingly displaying the word 'mother' – the torso of the figure bearing a suggested embryonic form. Their artistic dexterity is most apparent though in their representation of the human face. Anyone who has picked up a spray can will attest to the skills required to get such fine details out of an aerosol, and B|E's skills put them well into the arena with other skilled spray-can hyper-realist contemporaries such as the Maclaim crew and UK pioneer Part2.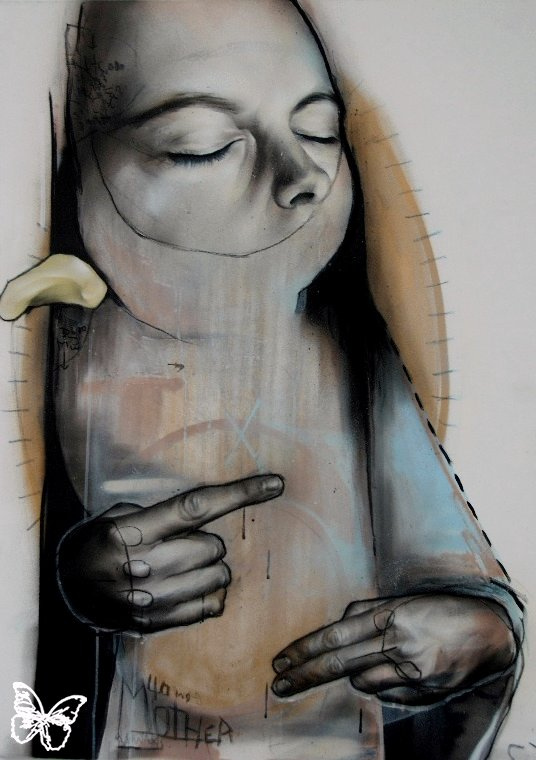 Whilst there certainly is a delicacy in this body of work, it's the passion that really comes through for us here. Previous works we've seen have had a darker edge to them, but this series of work carries a very upbeat message, which could probably extend Best | Ever a much broader appeal if this is the direction they are heading within their fine art pieces.
In addition to the upcoming solo show, watch out for Best | Ever featuring in an upcoming touring street art exhibition and book curated by the V&A Museum later this year.