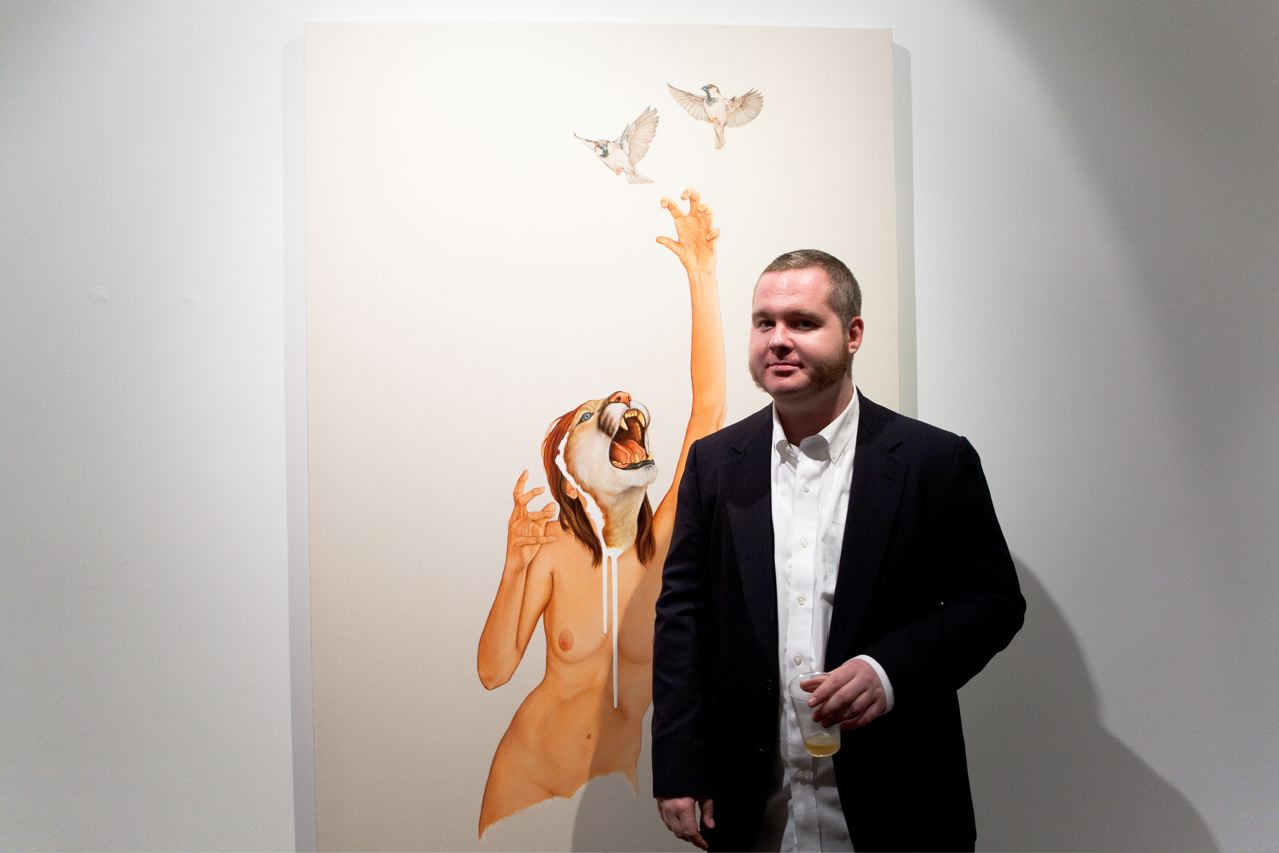 It's always exciting for us to see emerging artists we enjoy pushing the boat out and really delivering solid showings of work. AM recently brought you a glimpse of what Toronto based artist Brian Donnelly was bringing to his solo exhibition "Obedience and Savagery", which opened last week at Show & Tell Gallery, and after seeing these preview images we had high hopes for the rest of the work.
Donnelly's animal/human mash-ups were shown alongside Winnie Truong's delicate coloured pencil work in the form of her first showcase with the gallery, and the two young artists work seemed to compliment each others perfectly. Donnelly places his animal masks onto human forms, and his work characteristically grafts flesh to flesh with a negative white fluid at the point of connection. It's a strong visual mechanism he uses to supplant not just faces, but also limbs, appendages and sometimes additional heads to his frankenstein-like creations.
Show & Tell have also published a limited edition print of one of the pieces "Burden" on the occasion of the exhibition. Take a look at some further pictures from the opening night after the jump.