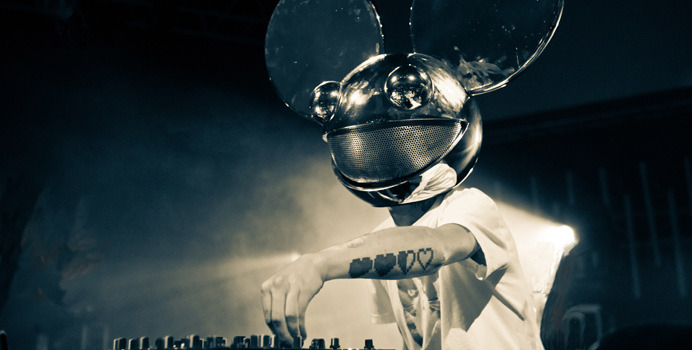 AM has long been a fan of music & art projects and have brought you news in the past of collaborations such as Kaws x Kanye West, Ron English x Guns & Roses, D*Face x Christina Aguilera, George Condo x Kanye West and of course Shepard Fairey with his countless album collaborations. Now it's time we participated in a project of our own. Working with Talenthouse, we want to involve you in designing the next "head" for the talented house music DJ & producer Deadmau5. With a diverse artistic community supporting us week in and week out, we're sure you can channel the artist in you to come up with a unique design that Deadmau5 will rock on stage for his next generation of shows.
You can get all the details on our contest page here or enter on our Facebook page here. What's in it for you? Well, the top 5 entries will win 2 VIP tickets to the Deadmouse concert in their city along with signed swag from the DJ. The selected winning designer will receive plane tickets, accommodations and VIP tickets to hang with Deadmau5 in Los Angeles. So get your design hats on and get creative as you have until July 12th to enter.
Check out the contest video after the jump.