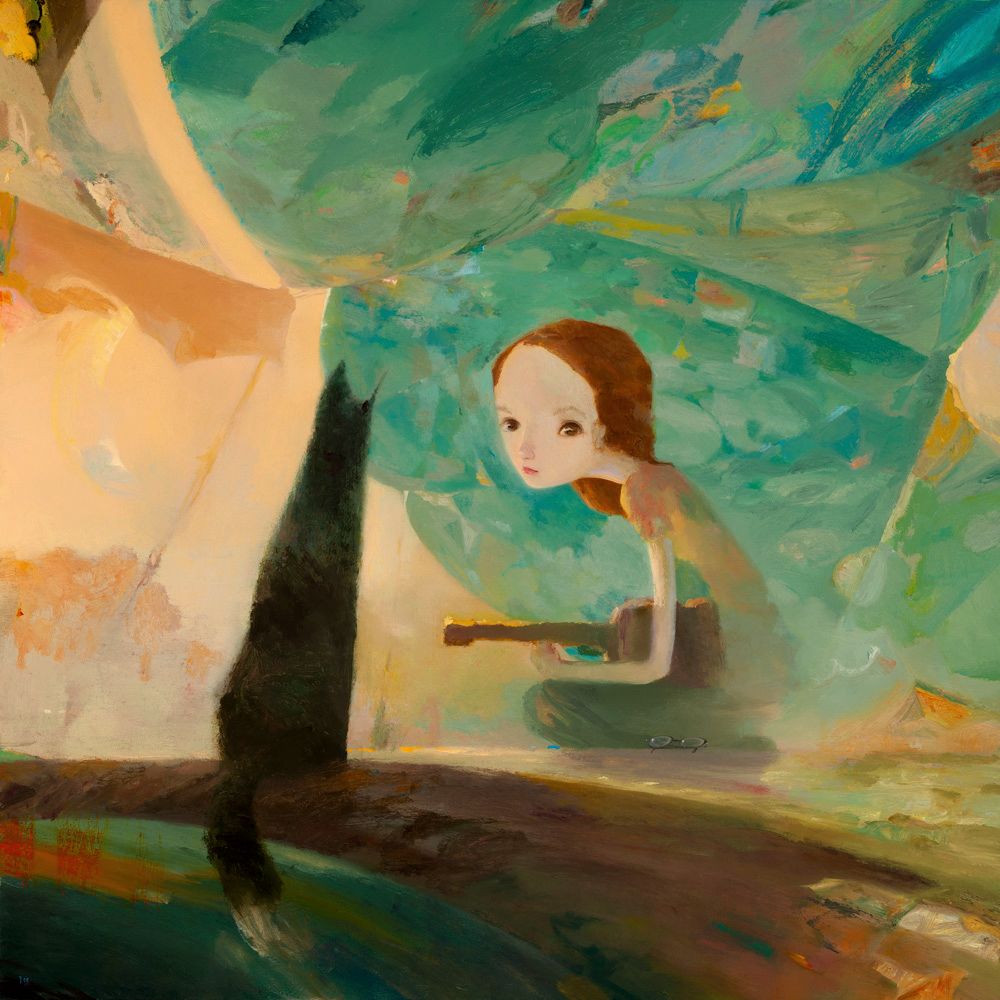 Arizona-based artist, Joe Sorren, (featured) recently revealed a sublime new painting he created for Ingrid Michaelson's soon to be released new album – Human Again. For those who love this image as much as us, you are in luck. Joe has also decided to release a limited edition print (run of 125) based on it, AND it's 40% off the first week. For more details and to purchase go here.
Also, fans in Italy, don't miss your rare chance to see Joe's work in person at his show at Dorothy Circus that's still up through December 23rd.
Discuss Joe Sorren here.