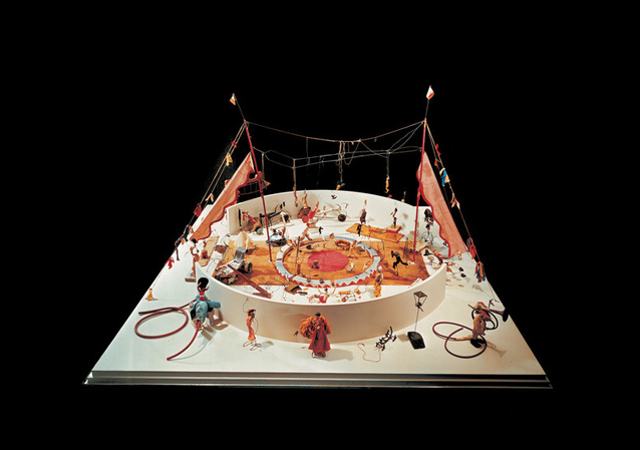 Starting this Friday (Dec.9), New York's Whitney Museum of American Art will be pulling one of their permanent collection's most beloved works out of storage and putting it back on display. Calder's Circus was created by Alexander Calder while he was living in Paris in the late 1920s and early 1930s. He transformed simple, everyday materials such as wire, cork and wood into all the settings and participants found in an actual circus—only miniaturized to fit within a few portable suitcase. Calder began giving performances of his circus in Europe and the United States, and the wonderfully playful piece ultimately became one of his most famous. He loaned it in 1970 to the Whitney, which acquired it in 1983; it was last on display in 2009.
See a video of Calder performing his circus in 1955, as well as some additional images, after the jump.
Discuss Alexander Calder here.