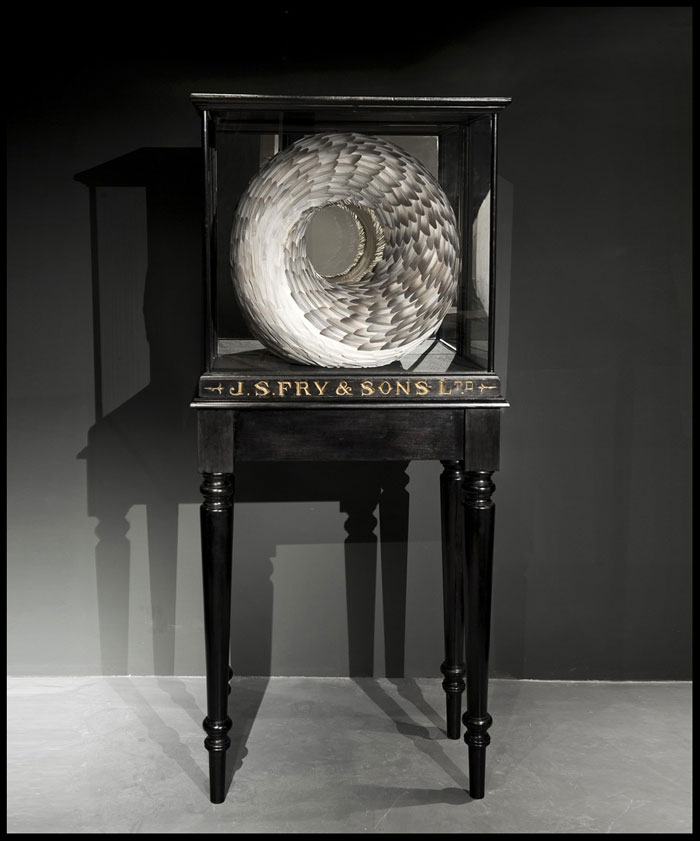 It appears that the London-based Kate MccGwire has created some new work since her showing at All Visual Arts last April. For this series, the sculptor who utilizes feathers has enclosed her beautiful free-flowing forms in what look to be vintage cabinets. The pieces entitled Guile, Lure, Quell, Seer and Yearn feature carefully placed plumage from both MccGwire's light and dark winged friends, transformed into emotion-evoking abstractions with her gifted hands.
Take a look at more photos after the jump, but you can also currently see her work in person at the House of Beasts exhibition which takes place in the stables, mansion and parkland of Attingham Park (National Trust), Shrewsbury, Shropshire through July 15th.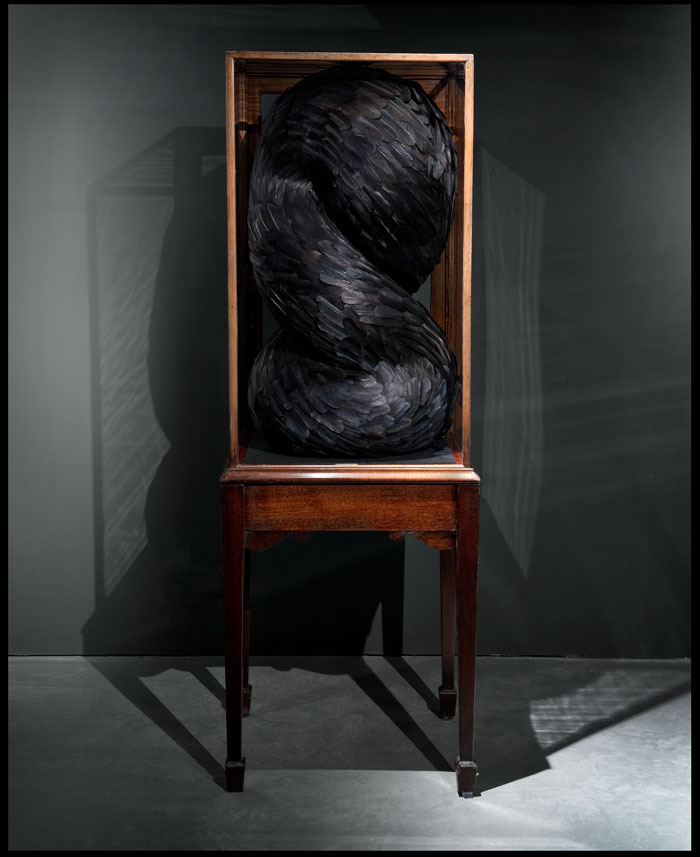 Photos by Tessa Angus via My Love For You.
Discuss Kate Mccgwire here.