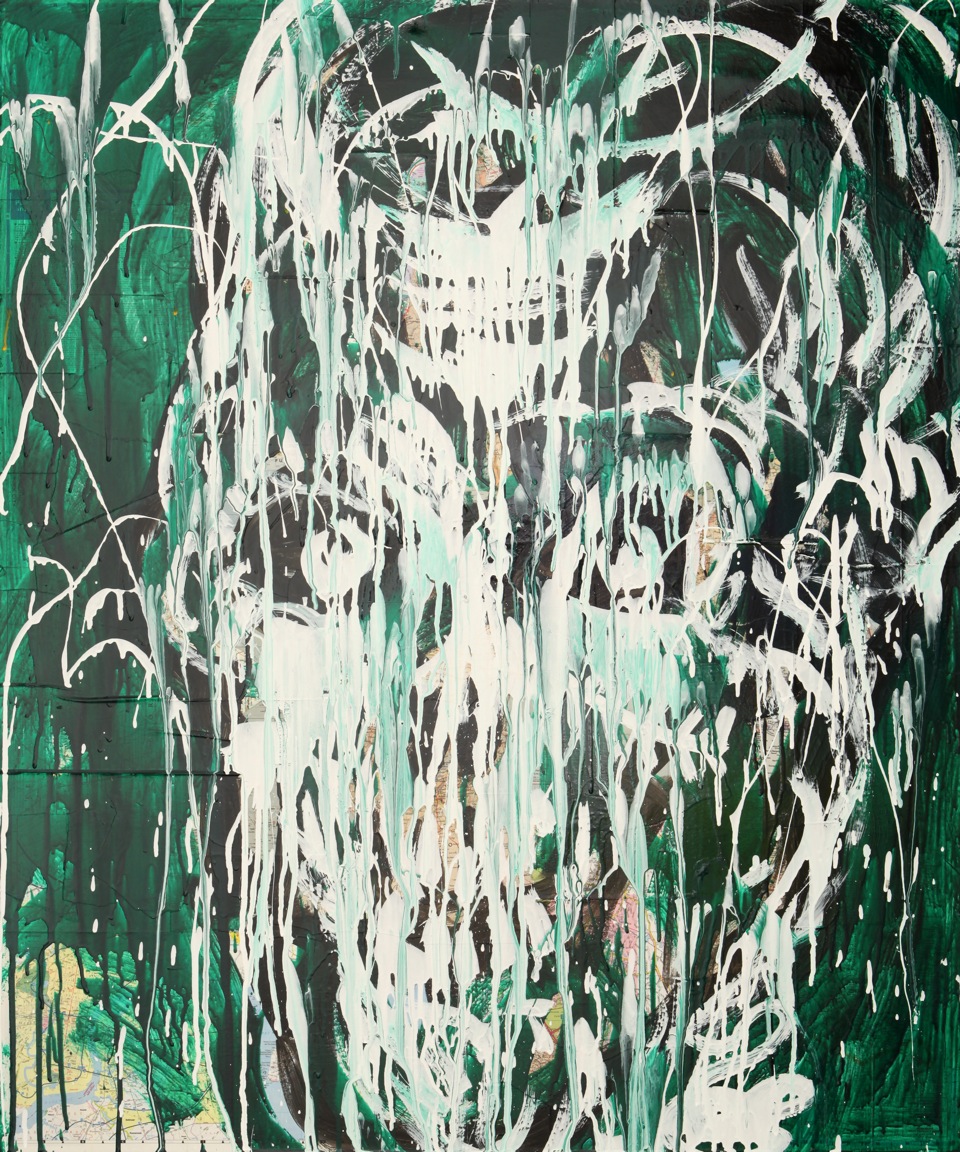 New York will be wishing Michael De Feo Bon Voyage this week as "The Flower Guy" prepares to open his first solo exhibition in Hong Kong. New York Magazine has previously listed his artwork on the streets as one of it's "reasons to love New York," featuring his flower motif on its cover. Hopefully, De Feo has some time to bring some beautification to the streets of HK whilst he is around (without getting arrested) for the opening of "Mining for Splinters and Diamonds" at No Borders Art this Thursday, June 24th.
Fourteen new paintings and six new drawings will be shown at the gallery and the opening will also launch a new line of limited edition sneaks designed by Michael for RYZ Sneakers. The paintings on canvas use various mediums such as acrylics, spraypaint, latex, urethane as well as maps in their composition.
Take a look at some preview images of a couple more of the paintings after the jump.