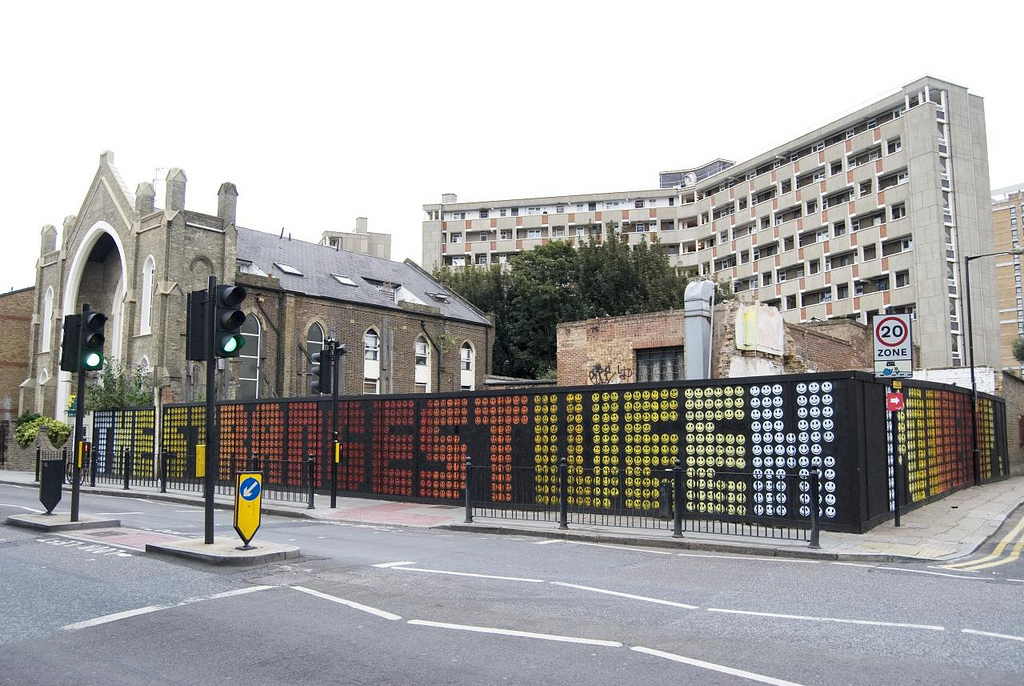 And so, a very unique and a very strange week for Ben Eine has come to an end.
Unless your head has been in the sand, you'll have seen that his painting "21st Century City" was gifted to Barack Obama by British Prime Minister David Cameron, and as a result, Eine has been all over the news – TV, radio and the papers – even some of AM's own pictures appeared in The Guardian amongst a variety of other places. A multitude of articles appeared online, but you can catch our favorite here on Graffoto – a well written and researched piece including a lot of historical facts, as well as an interview with Ben.
How did Ben choose to end his week? By getting topical and back to his roots on a Hackney street along with Pure Evil and Ryca – and so his strangest week comes to an end. More pictures after the jump.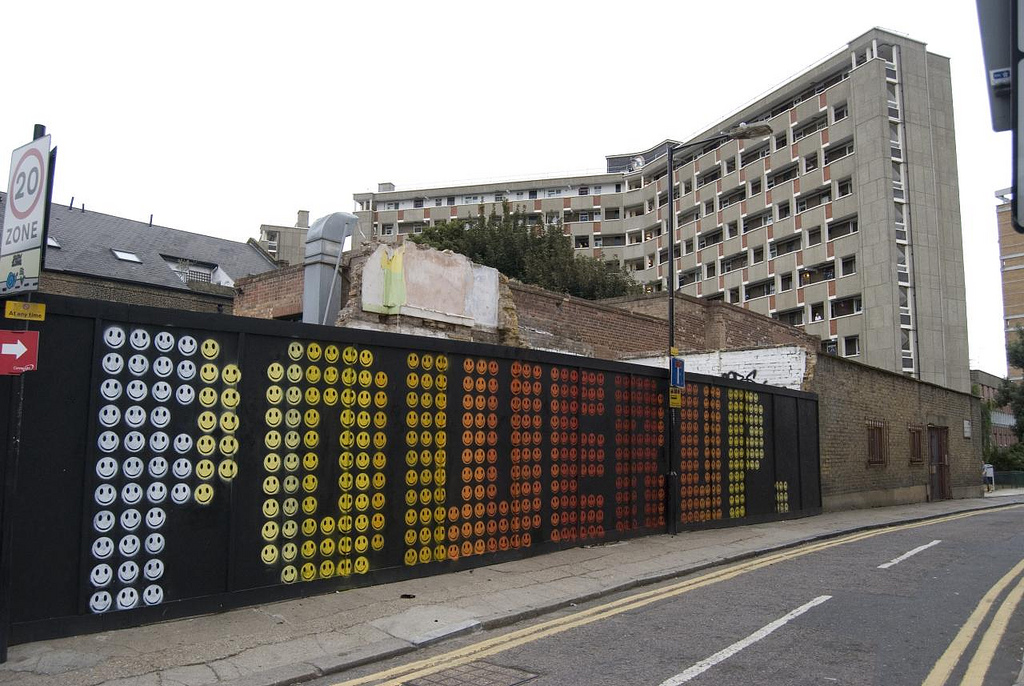 Ryca Powers up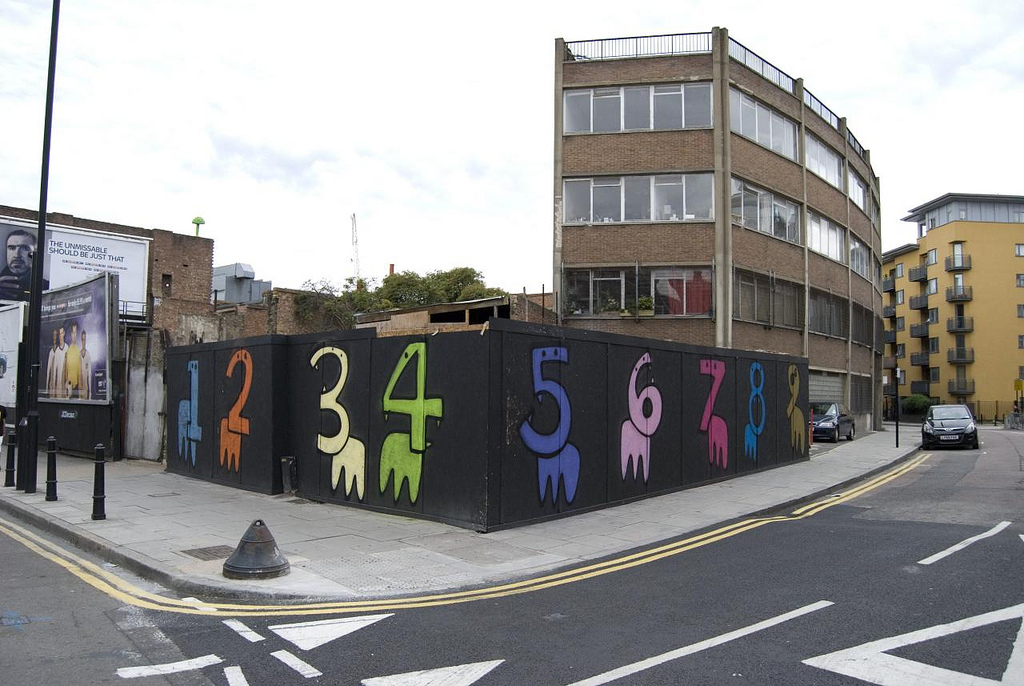 Pure Evil gets numerical
Collection of the White House
Congratulations to Ben from us all at AM.
Pictures by Pure Evil. Discuss Eine here.