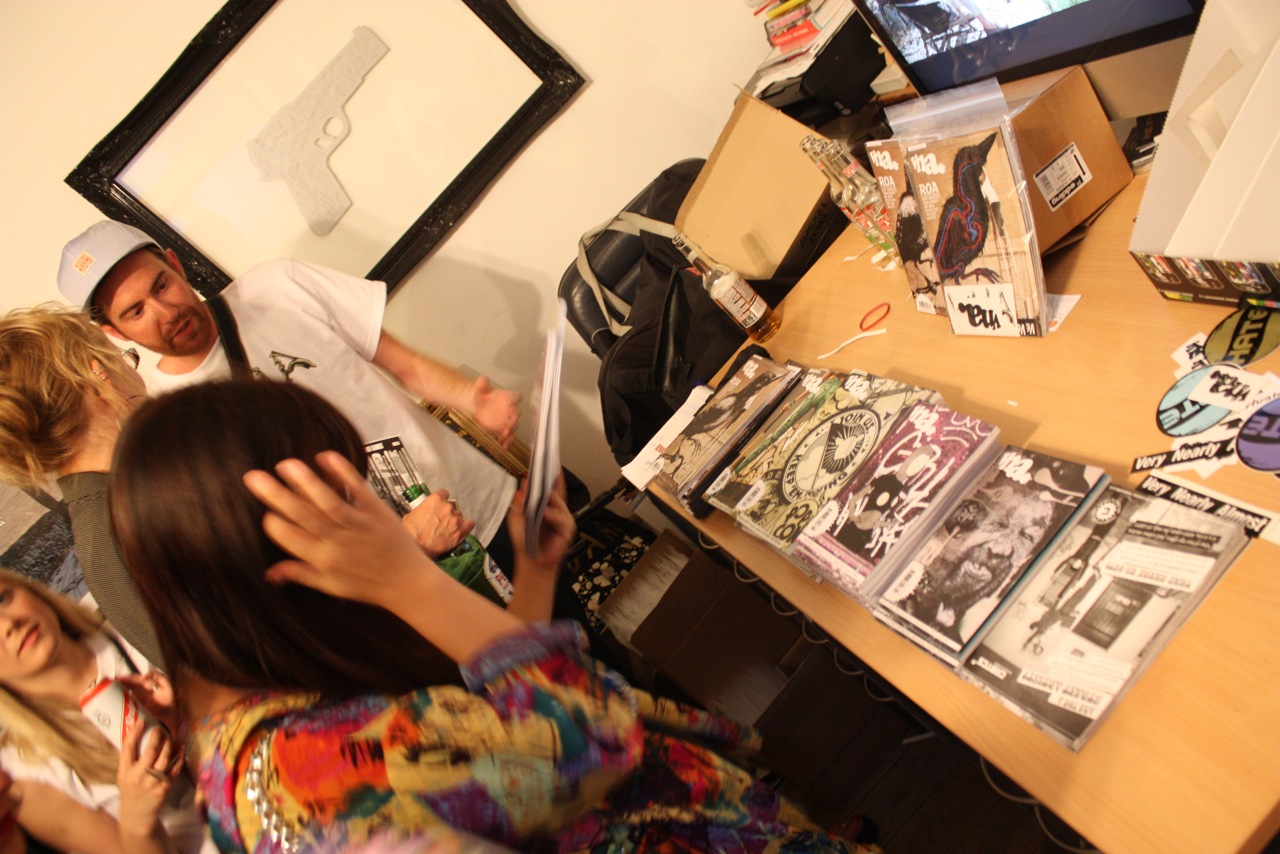 VNA released issue number 12 last week at their launch night party at Pure Evil Gallery. The magazine has turned into an absolute must read publication over the last couple of years, with each issue being highly anticipated by us at AM as the guys seem to improve their already winning formula of the best of London's street art photography combined with great interviews and written pieces with each and every release.
Issue 12 features Belgian street artist Roa on the cover, and another reason that we were looking forward to this one is that we got to hang on the roof with the VNA boys and watch Roa paint his multilayered bird piece whilst in London recently. A special edition three colour screenprinted cover limited to 100 copies sold out on the night and features the internal nerve system of the bird that Roa has become known for. Make sure you grab a copy of the regular version though as it's a great read and in addition to Roa, features Brooklyn painter Kevin Cyr (interviewed), Buff Monster, Dave Kinsey, Mr Jago, The Yok and M-City.
Mr Jago was doing some live painting in the basement to the musical accompaniment of a live jam session from Pure Evil's band. We didn't get to see the finished abstract canvas, but by the time we left it was already looking pretty fine. Read on for more pictures after the jump.