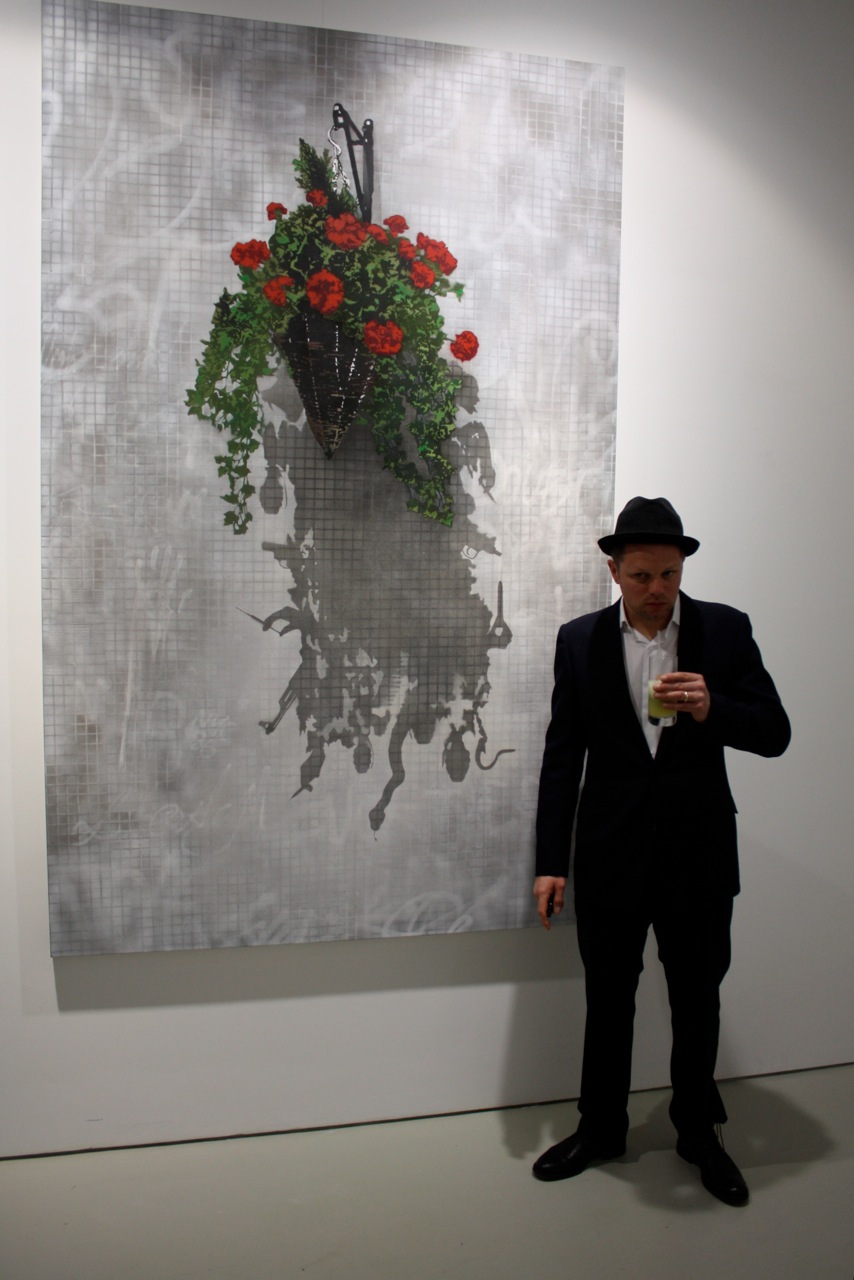 We're still decompressing a little from all of the art events going on in London over this last week, and one of the highlights was Nick Walker's opening evening of his new solo exhibition "In Gods We Trust". We were itching to see where Nick was taking this exhibition after we saw hints of the scale and direction in our recent studio visit.
Art Sensus' spot next to Phillips de Pury was a fitting location for what was evidently a change in scale and also content for Walker's new body of work. We were expecting some political and religious metaphors to be employed in this exhibition, and Nick certainly didn't disappoint in this area. Some high quality stencil work was combined with freehand, and also interesting installation pieces.
AM thought 'sweet jesus!' when we first walked into the room and our senses were put on alert with the smell of some seriously good quality chocolate hanging in the air. Located centrally within the main space of the three room gallery was a table holding a four foot crucifix made from the sweet stuff. Nick's kids were on hand to distribute the communion around the guests, after gently hacking the sculpture with claw hammers that is! The confectionery jesus was accompanied by a wall hung sculpture- complete with oversized bite marks, which originated from a church via a reclaim yard.
We'll let the rest of the pictures do the talking, after the jump.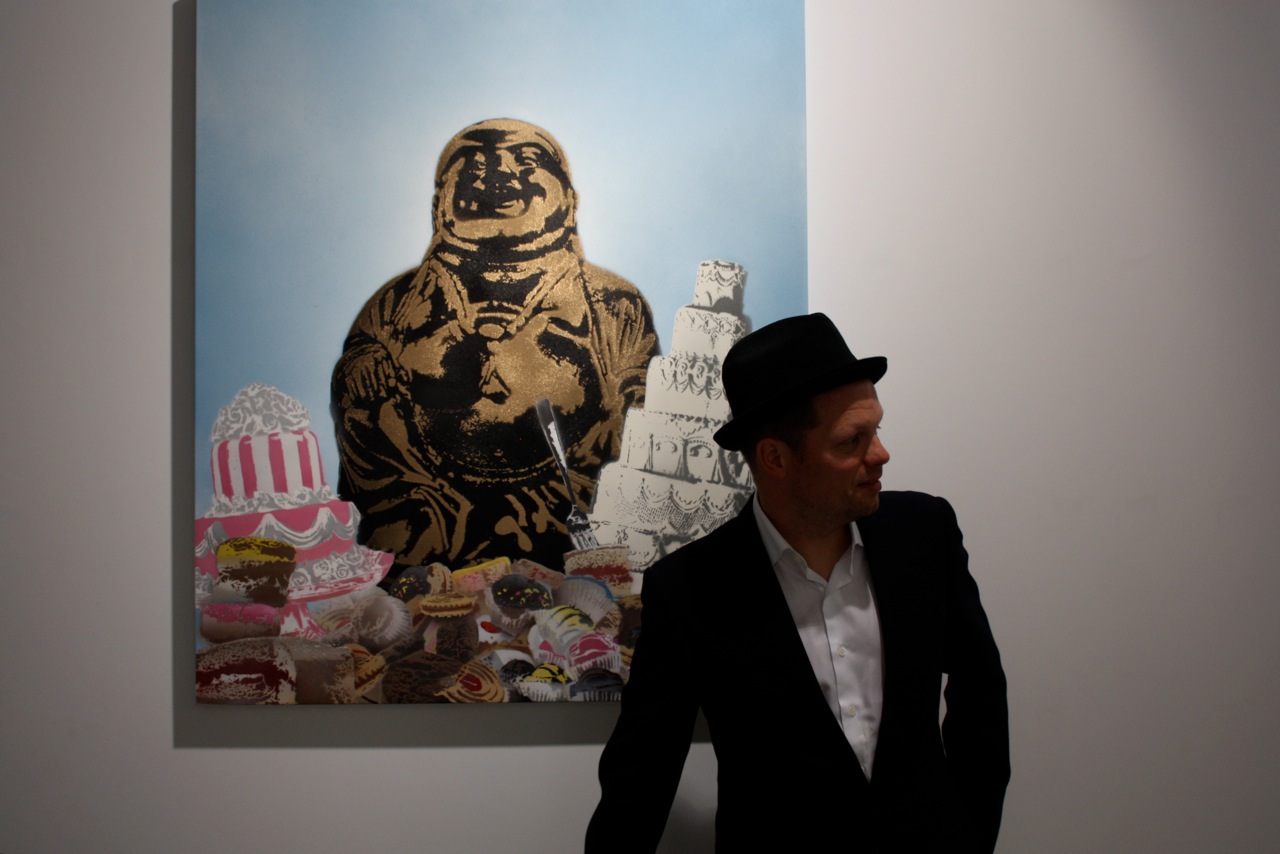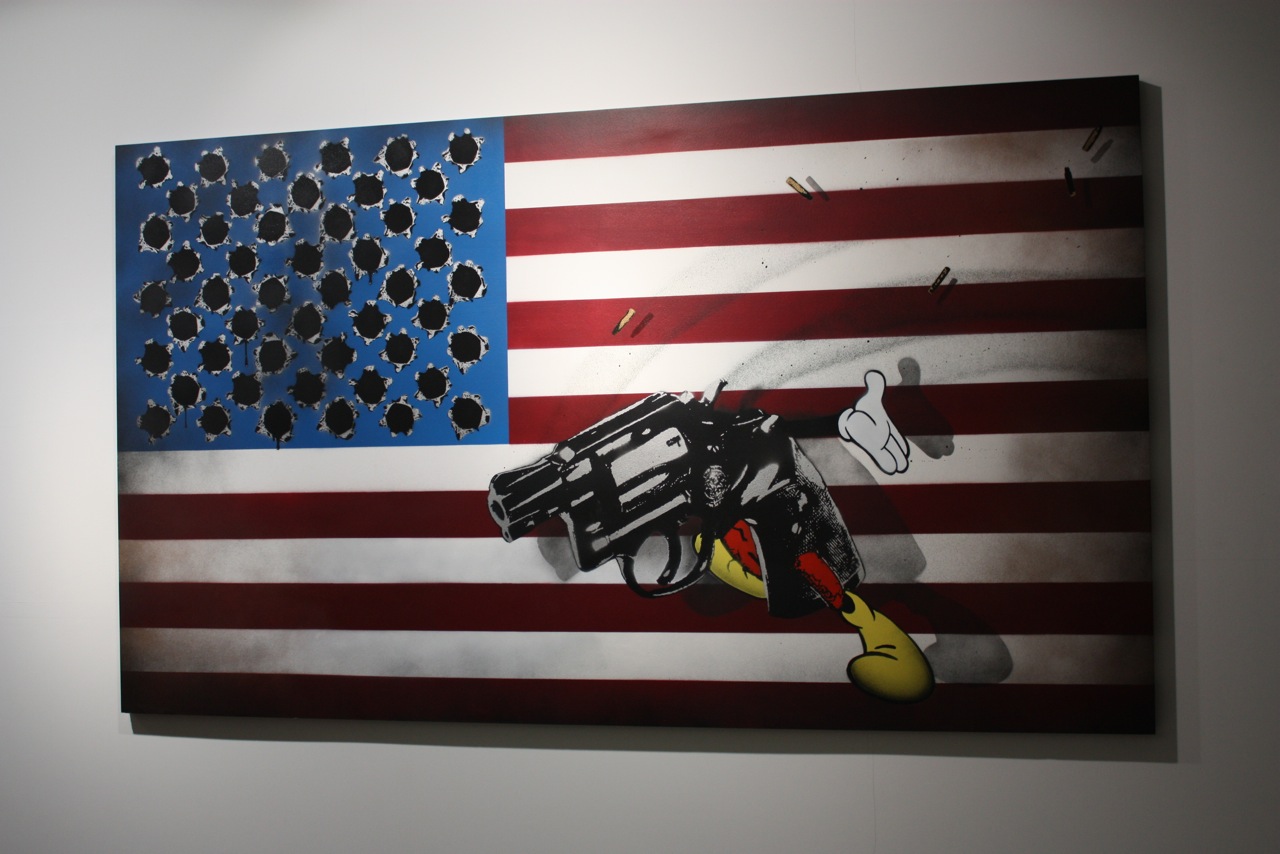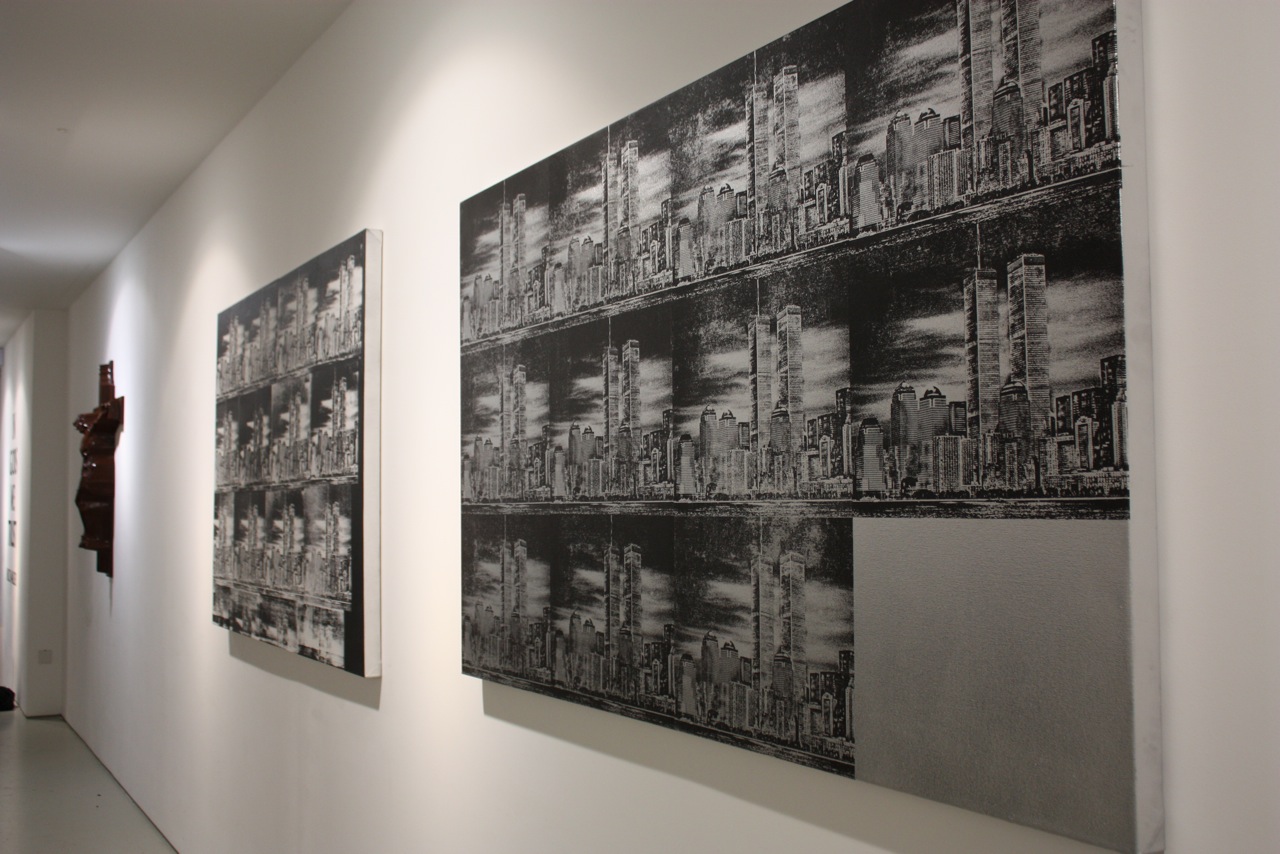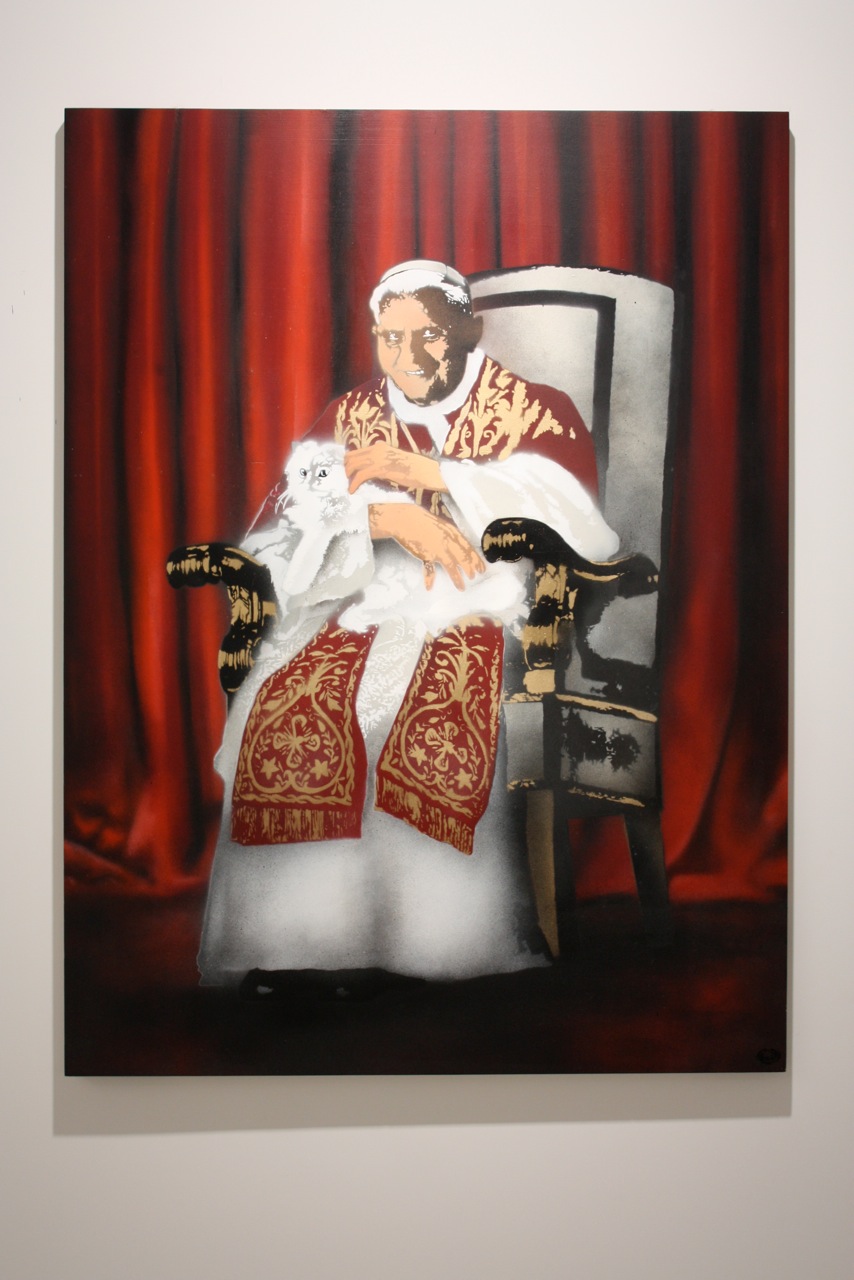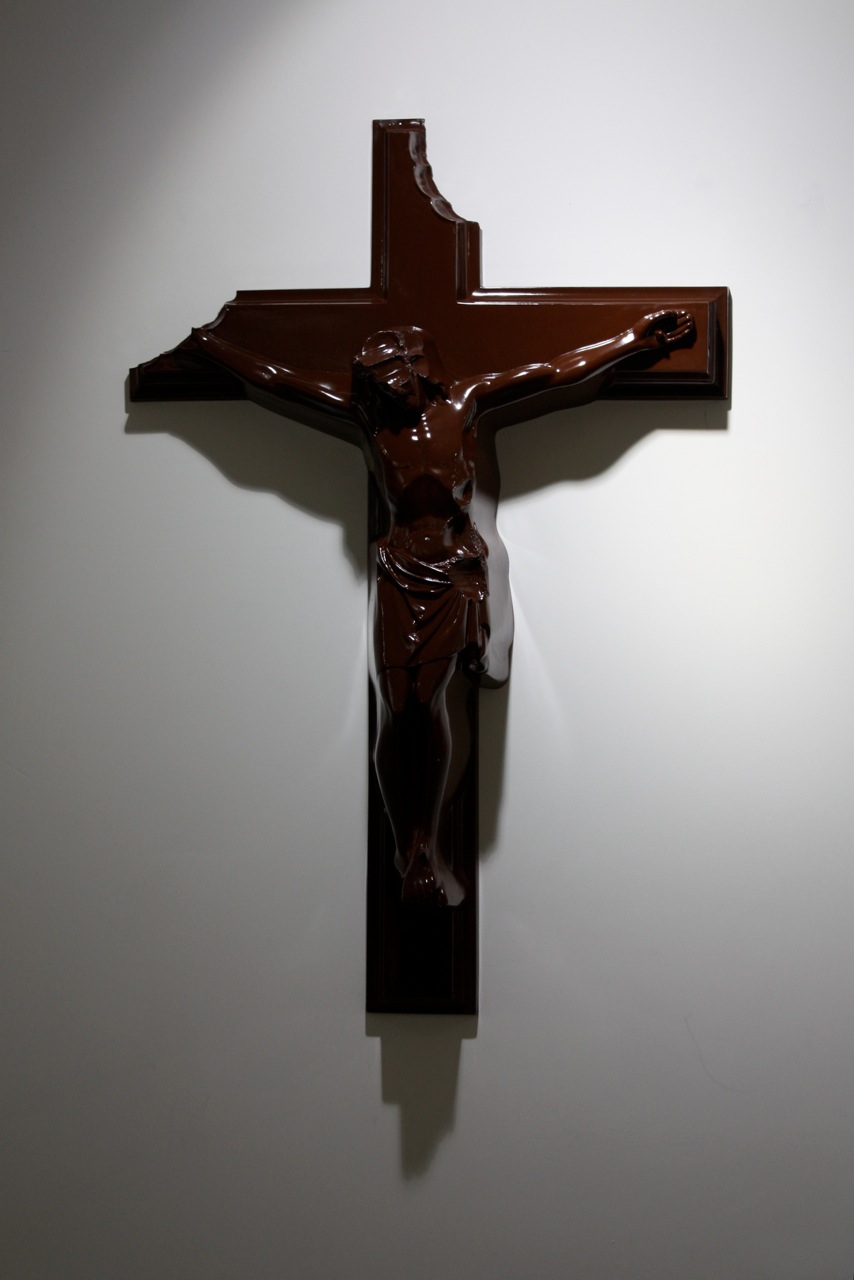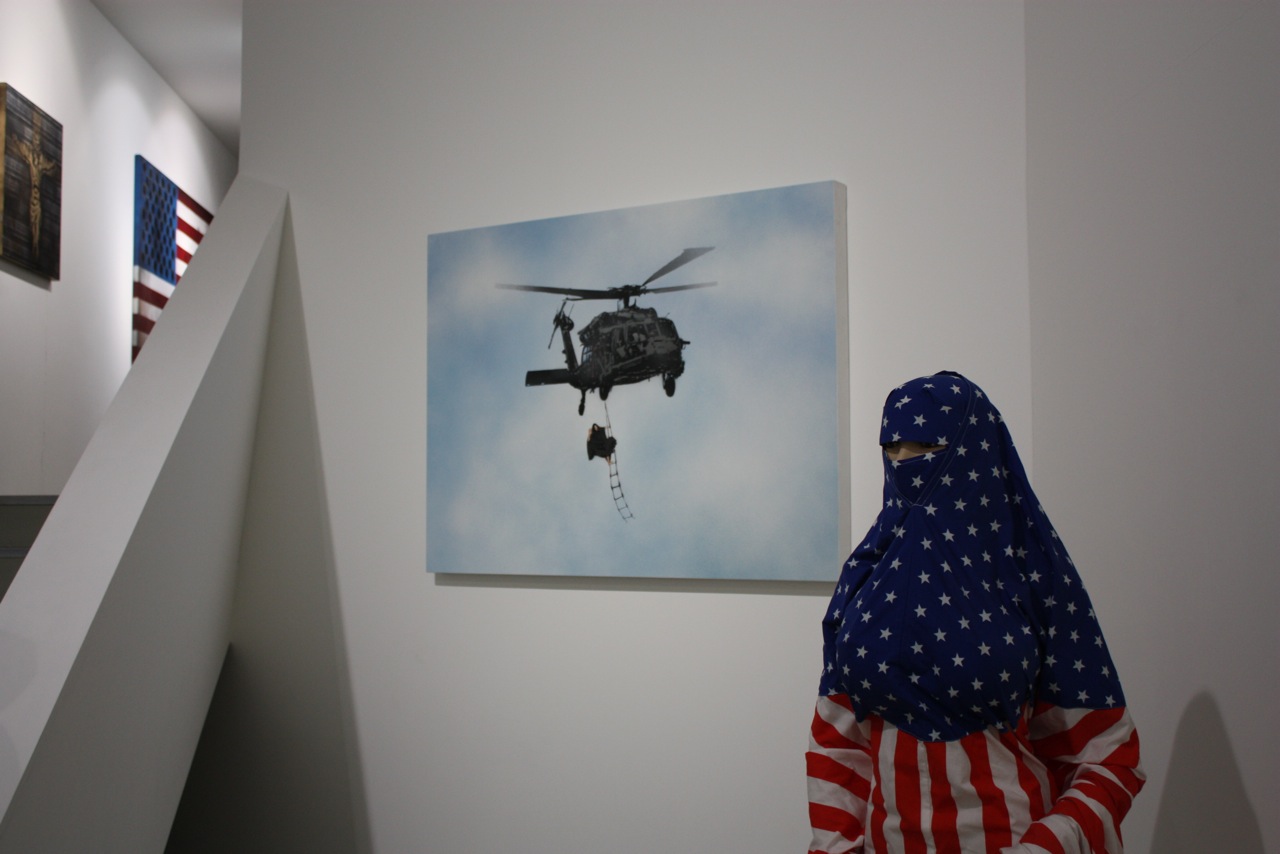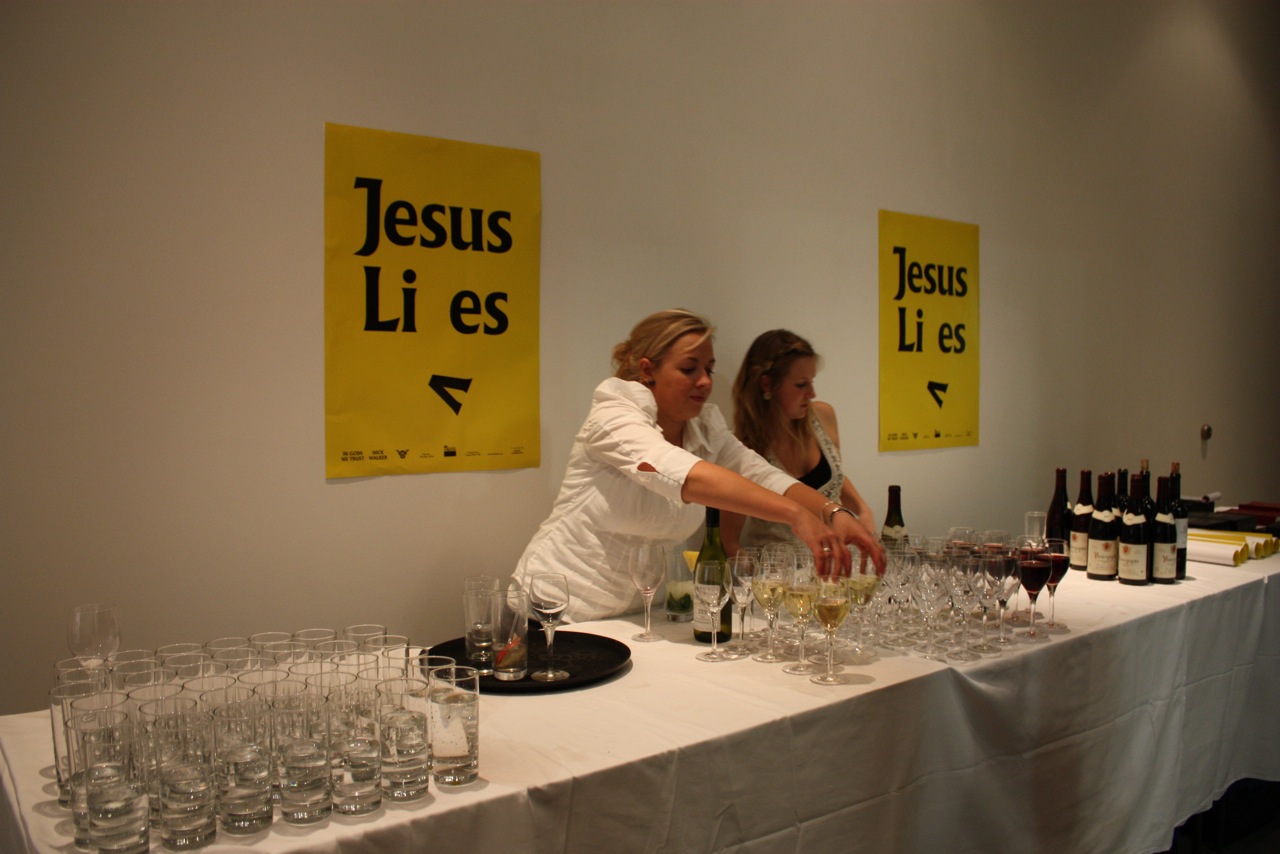 Discuss this show here. Discuss Nick Walker here.
Join the Nick Walker Facebook fan page here.