As we previewed a few days back, PULSE is getting ready for its big reveal in Los Angeles next weekend, running from September 30 to October 3. Jen Stark will be present at the inaugural Southern California iteration of the increasingly exciting contemporary art fair. Exhibiting with Toronto-based Shows & Tell Gallery, Stark will unveil a strong selection of her signature mixed-media works, primarily brand new pieces with an old one or two in the mix.
As was the case with her solo Rainbow Rainbow back in May and her SCOPE Art booth during Art Basel Miami last December, the Miami-based artist has consistently been making waves with her own brand of sculptural op-art, each piece meticulously constructed in three-dimensions with hand-cut acid-free paper, typically of the florescent color variety. With more recent works, Stark has begun to incorporate lighting mechanisms as well as other more technical and varied media. The resulting psychedelic creations are not only hypnotic from an aesthetic perspective but also mindboggling from a production standpoint. This will serve as the first opportunity for Angelinos to get a glimpse of Jen's captivating work in person, so make sure to get out and support the debut PULSE event next weekend.
Check out an extensive preview of new work after the jump.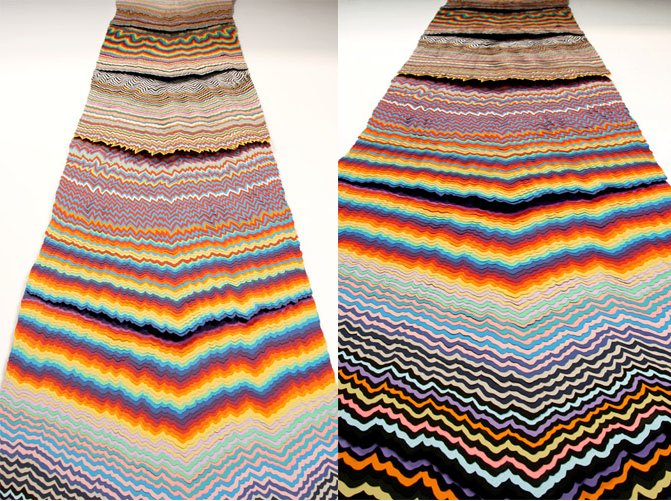 Discuss Jen Stark here.