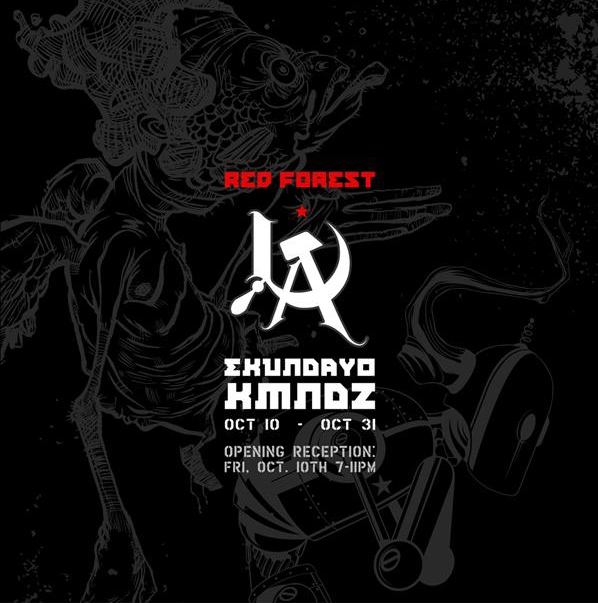 Johnny Rodriguez or "KMNDZ" to most of his fans will be opening his two person show with Ekundayo at Thinkspace on October 10th. Their interesting choice of a show name "Red Forest" (in his words) deals with what the Nuclear reactor explosion did to the people of the Soviet Union as well as the dabbling of the negative in all its forms and what it is doing to our hearts here in Los Angeles.
Looks as though he has decided to mix rich red overtones with his usual robots & religious imagery for the show this time which seems to have turned out nicely. For those who are curious his moniker "KMNDZ" is his philosophy of living life being fully accountable for your actions, never having to push the undo button (command + z buttons on the MAC).
More photos after the jump.
For more sneak peeks of this show check out thinkspace's flickr set here.
Check out the interview that Sour Harvest did with KMNDZ
Discuss show here.