Last month, Guerrero Gallery made its San Fran debut with a smashing opening (covered). Now, we get to see another curated exhibition featuring another 20 artists from the background of sculpture, photography, painting, and collage. The lineup features Adam Wallacavage, Albert Reyes, Alexis Mackenzie, Andy Diaz Hope, Brian Cooper, Chris Yormick, Cody Hoyt, Cody Hudson, Frohawk Two-Feathers, Greg Lamarche, Jacob Whibley, James Hopkins, James Marshall, Jay Howell, Jon Bocksel, KC Ortiz, Kelsey Brookes, Michael Rea, Michael Swaney, Mike Davis, Ryan Jaenke, Scott Anderson and Ted Pushinsky with the opening reception tonight, Saturday, April 10th, at 7pm.
Check out a preview after the jump.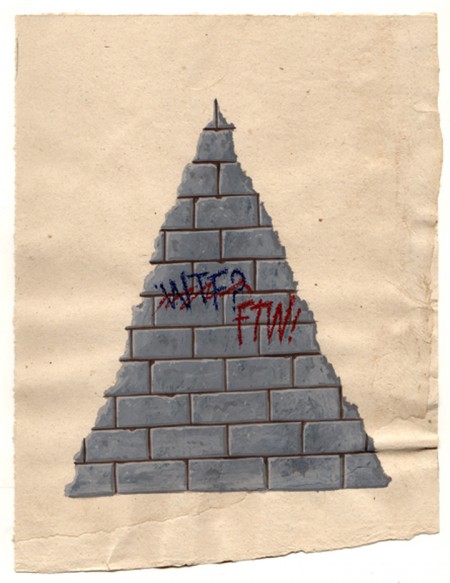 See the entire preview of the show here.