Following on from the fantastic preview evening last Friday, Corey Helford Gallery's "Art from the New World" continued to draw in the crowds on Saturday afternoon for the public opening consisting of a guided tour of the exhibition hosted by the inimitable Gary Baseman and a meet-and-greet signing session with the artists.
Baseman held court in the lobby of Bristol City Museum alongside his costumed characters, giving an enjoyable potted history of the new contemporary scene and discussing how he and many of his peers came from a background of illustration and broke into the fine art world. The tour then continued through the gallery area and involved discussions with some of the other artists present about their own and the other works on show. Following the tour, Baseman parked himself in the café area and signed and doodled the various books, toys and other items of Baseman-abilia that the attending fans had brought with them. He's certainly a showman, and made for a great figurehead of the exhibition – and indeed the movement itself, spending a long time interacting and chatting with the folks that came out to see the show.
We congratulated Jan Corey Helford on a remarkable opening the night before and she proudly displayed the morning Bristol newspaper – the show was the front page news. Josh Agle, Sarah Folkman, Brandi Milne, Lola, Natalia Fabia, Sylvia Ji, Michael Mararian, Adam Wallacavage, David Stoupakis, Buff Monster, Colin Christian, Sas Christian and Mike Stilkey all got settled in behind the signing table as the long queue of attendees brought along posters sketchbooks and postcards for an afternoon of meeting, greeting, signing and doodling.
All in all, a wonderful event, and a must see if you are in the UK.
Take a look at more of our pictures after the jump.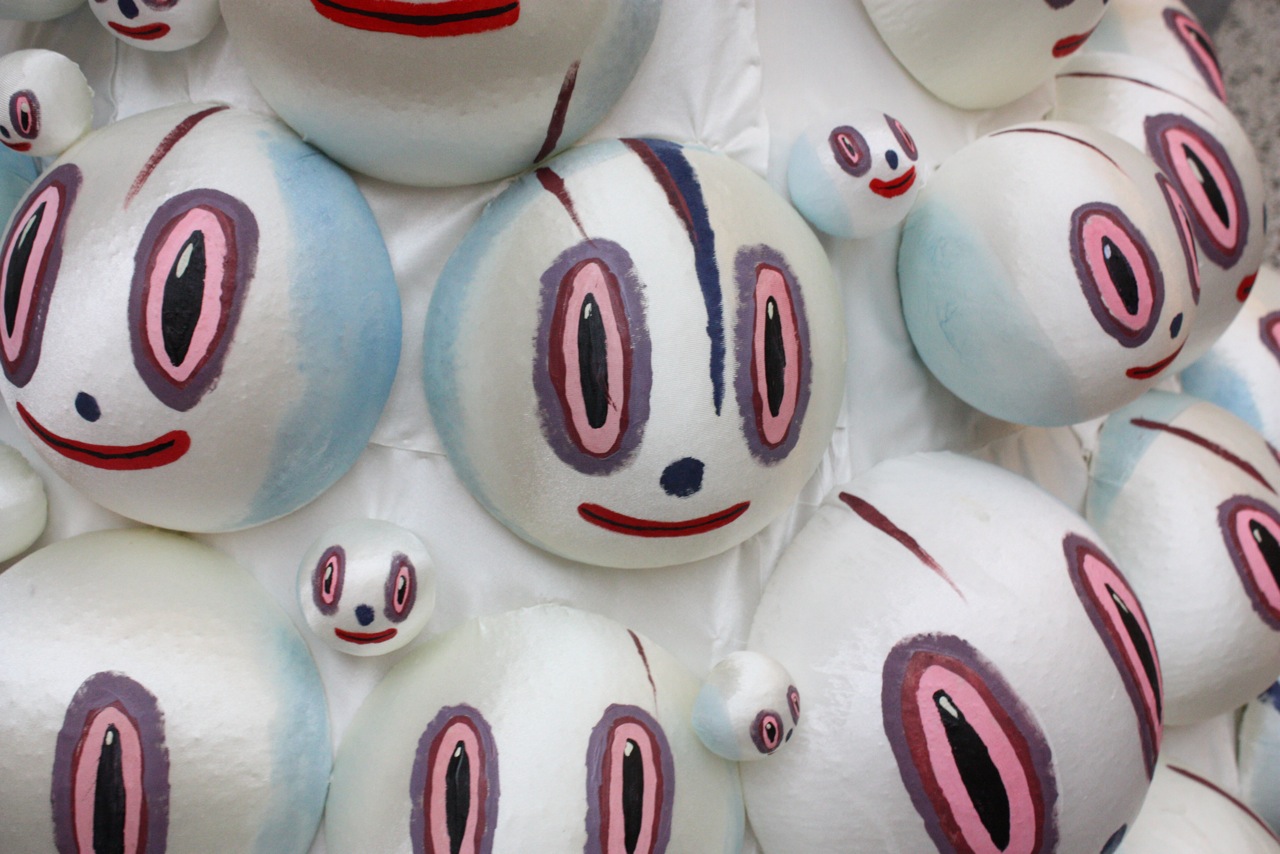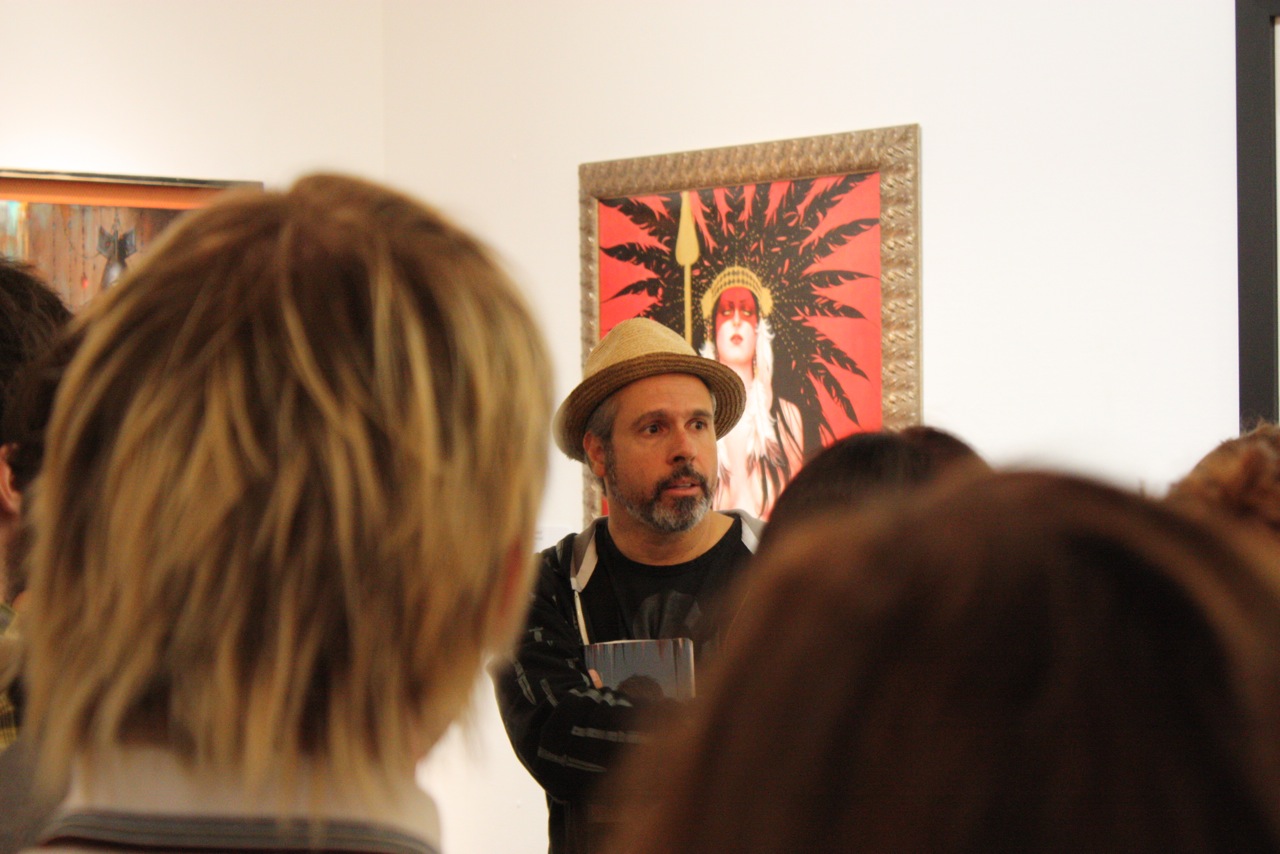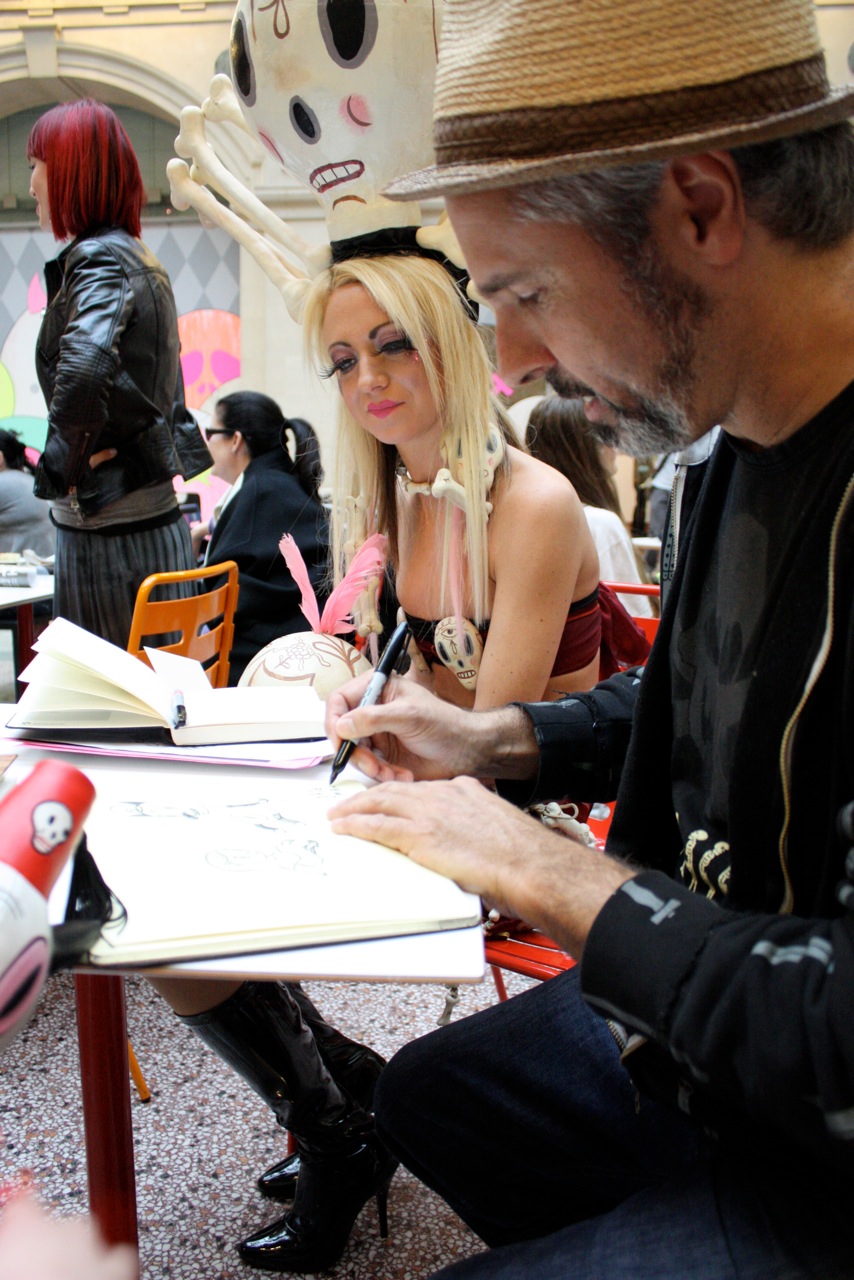 To see our full unedited set of pictures, take a look here.
Discuss this show here.