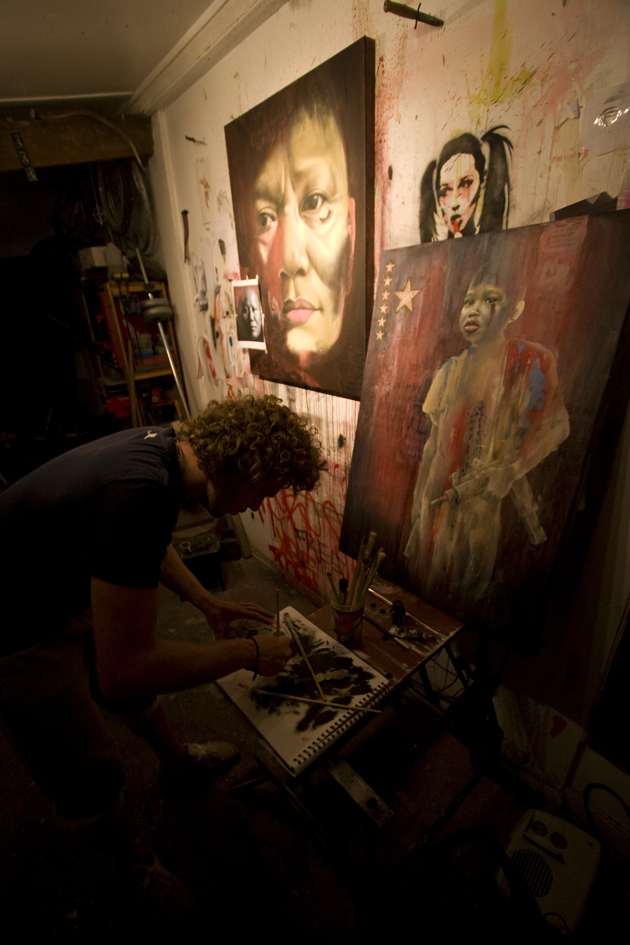 We saw that rising UK star Jonathan Darby posted some images on his blog from his studio of some new work in progress as he prepares for a showing with Lebasse Projects as part of the annual Culver City Artwalk, so we thought we'd ask him for a few more. Each body of work we see from Jonathan shows a progression and judging by the paint splatters on the studio walls and ceiling, it looks like he has been getting down and dirty to make some of his strongest work yet.
Darby joins Lebasse regulars Andrew Hem (interviewed), Nate Frizzell (Featured), Morgan Slade, Melissa Haslam (Featured) and Blaine Fontana (interviewed) alongside other newcomers to the gallery roster such as Greg Gossel (interviewed), Jean-Pierre Roy and photographer Ryan Schude for the show to tie in with the 5th Artwalk. Saturday, June 5th seems like a great day to be in Culver!
Take a look at some more flicks from Jonathan after the jump.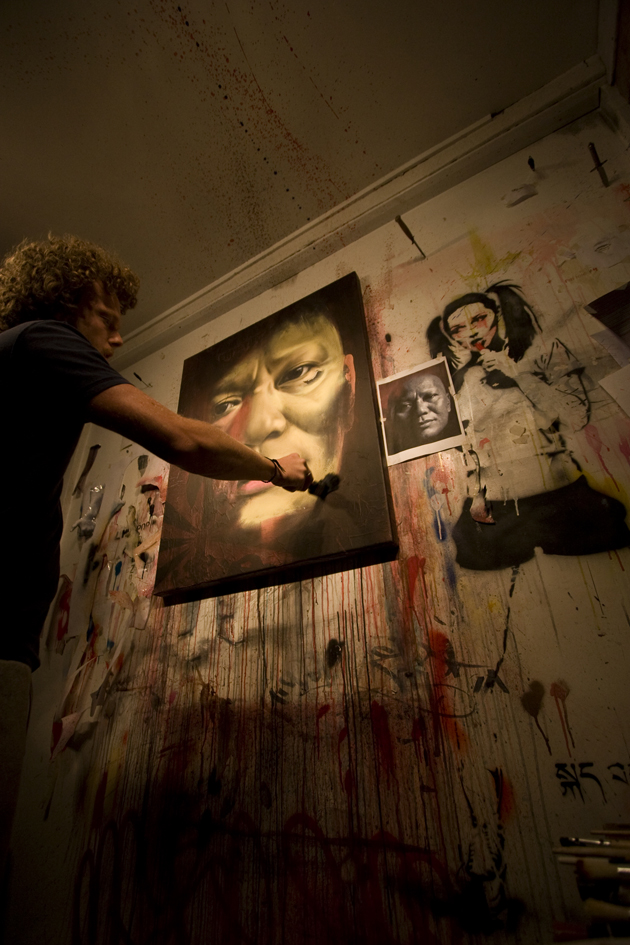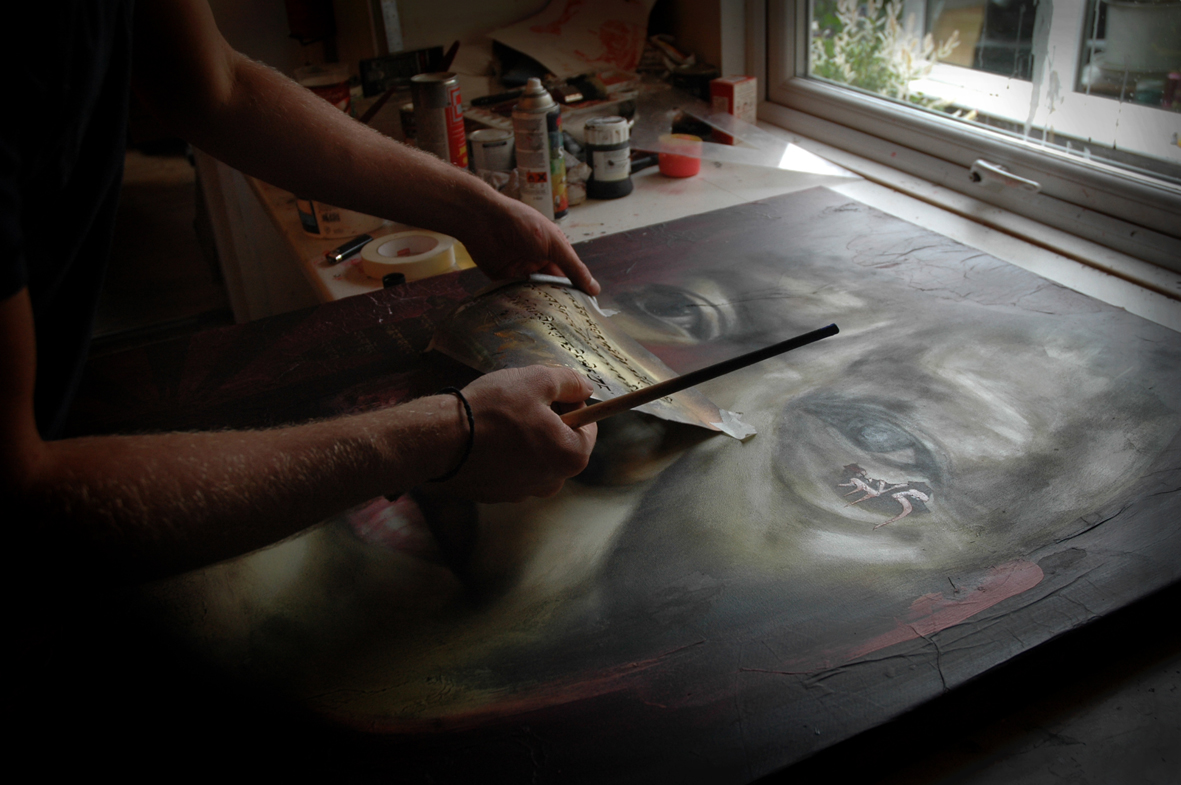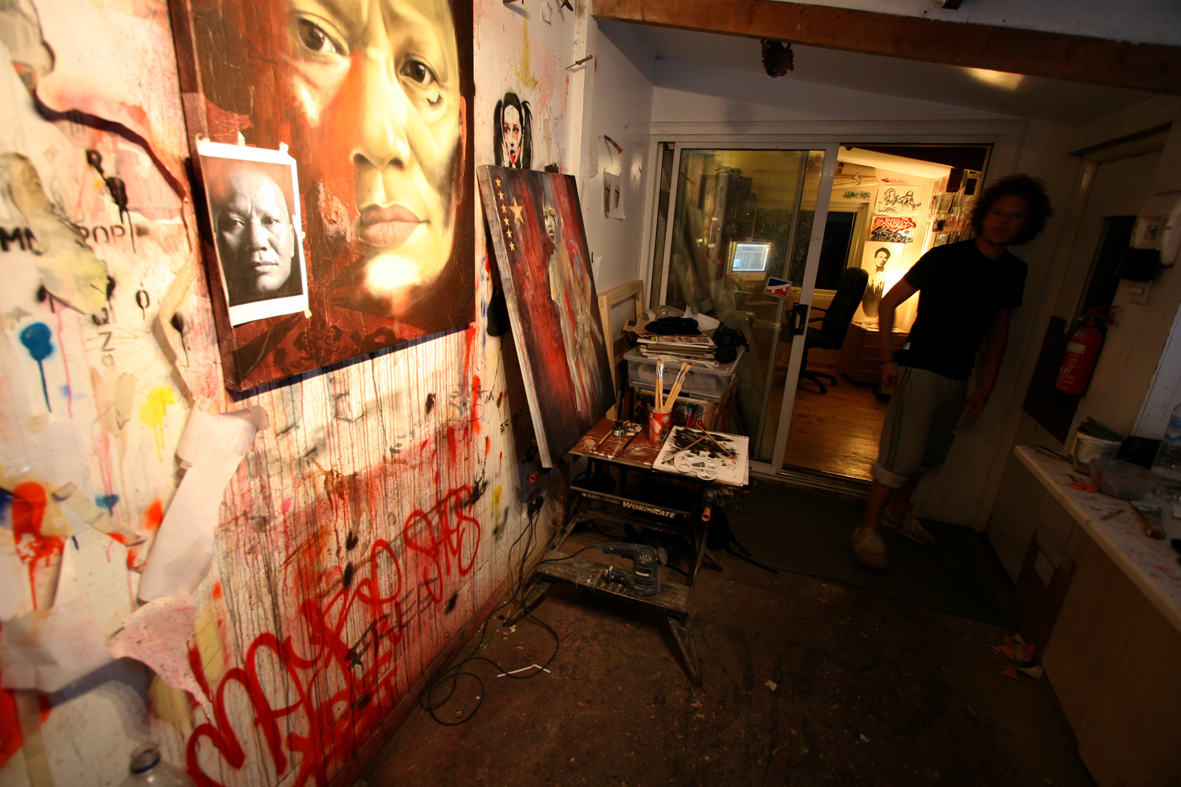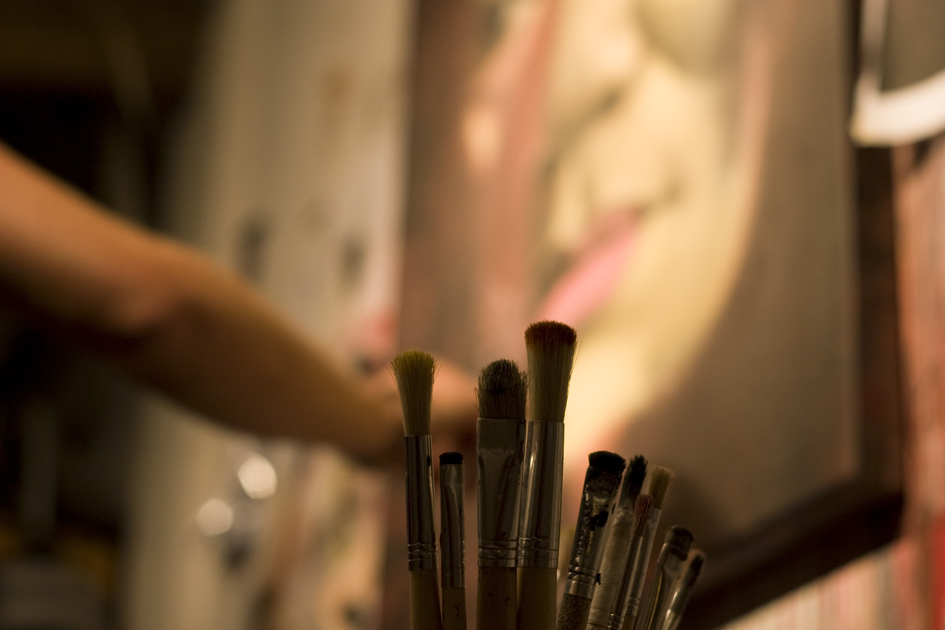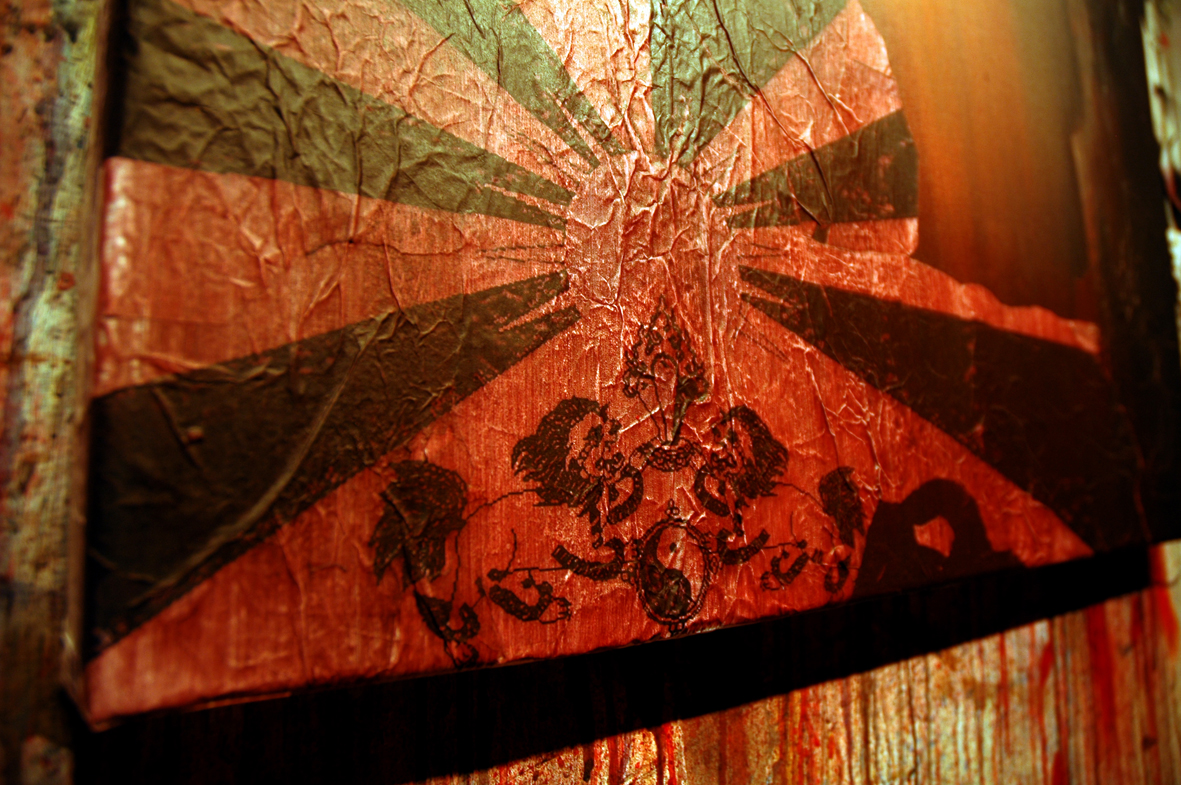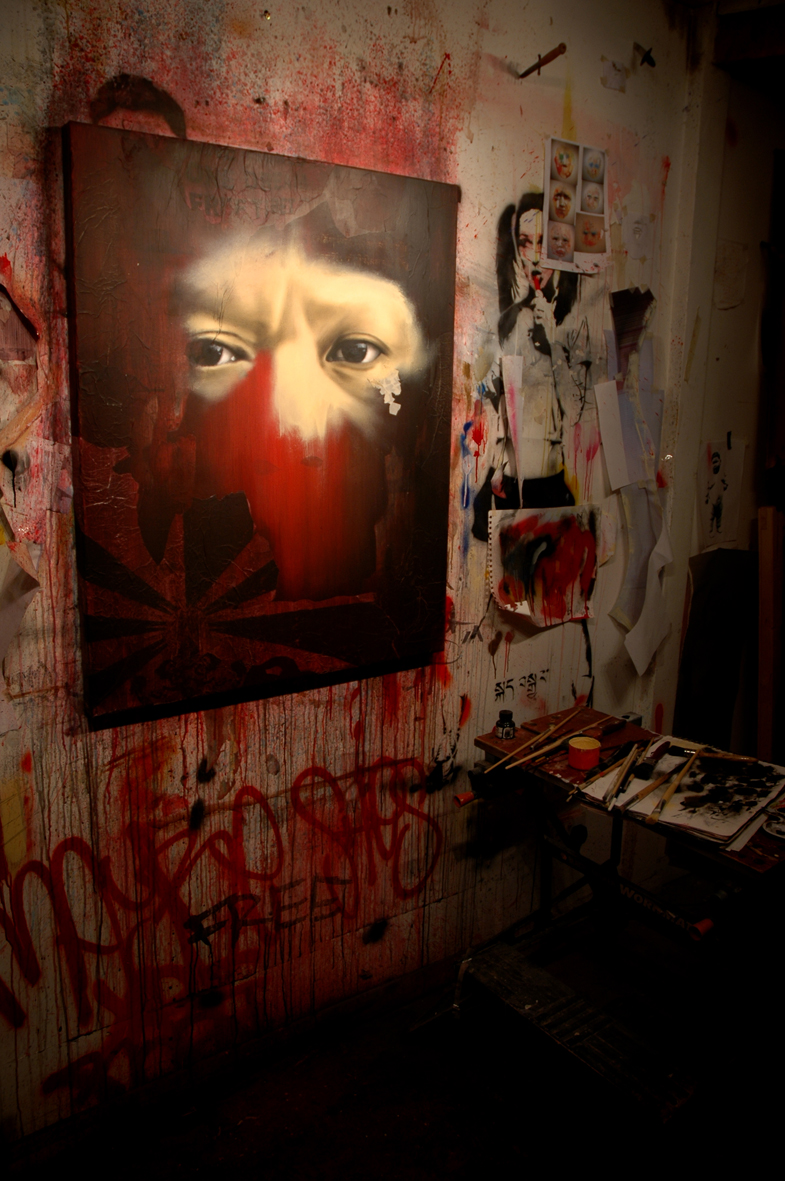 Discuss Jonathan Darby here.