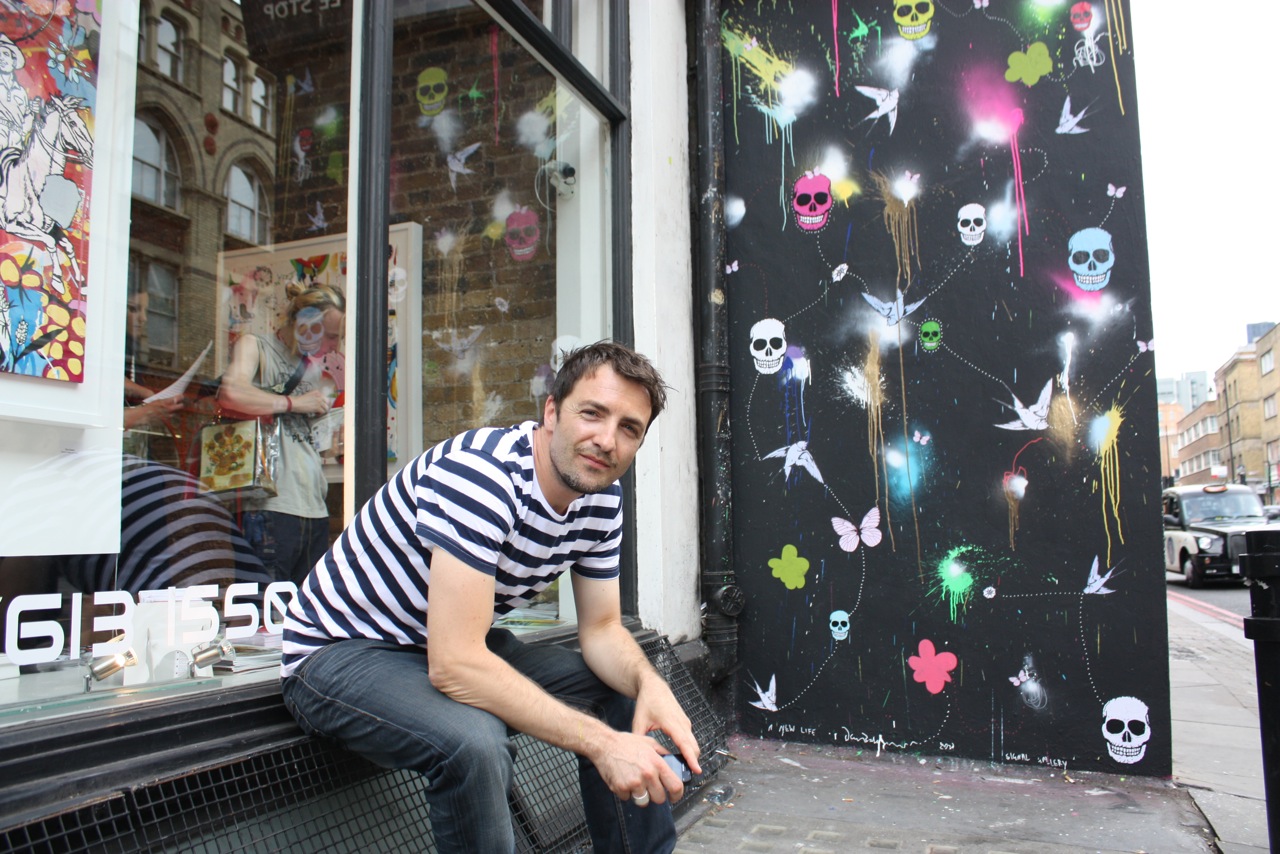 Dan Baldwin's solo, "A New Life", recently opened at Signal Gallery, and AM stopped by to take a look at the new work on show. Dan's new collection of paintings brings a more subtle and controlled approach to his work, triggered, in his words, by a change of surroundings from the city to the countryside and also his impending fatherhood (Baldwin Jr. attended the opening in utero!). There still are the typical chaotic Baldwin moments within the compositions, but he seems to have tamed the level of discord within the work for this show – it looks as though Mozart may have won in the melee with Motorhead on this occasion.
Figurative elements combine with paint drips and elements of abstraction and a healthy amount of skulls, guns and knives remain ever present. Look at some of the painted elements such as the boy and girl in "An Old Fashioned Tale Of Love" and on the surface they appear to be quite innocent, but look a little deeper and our girl is packing a razor blade, and other more sinister elements present themselves.
In time honored Signal tradition, Dan also painted the wall outside the gallery – the mural being his first piece of outdoor work, or dare we say it – street art. The exhibition of paintings was complimented by a small selection of Baldwin's painted ceramic vases. One of our favorite parts of his oeuvre.
Read on for some more flicks and a giveaway after the jump.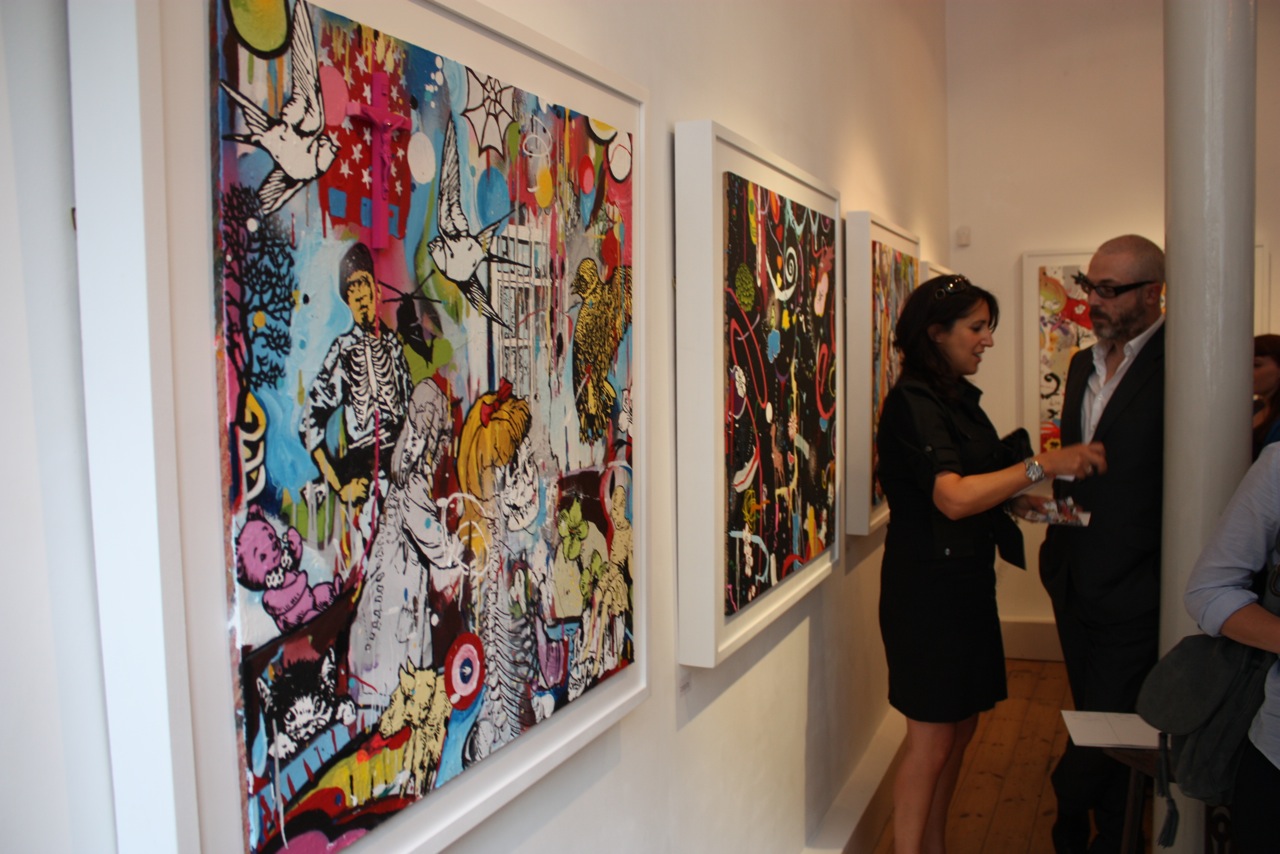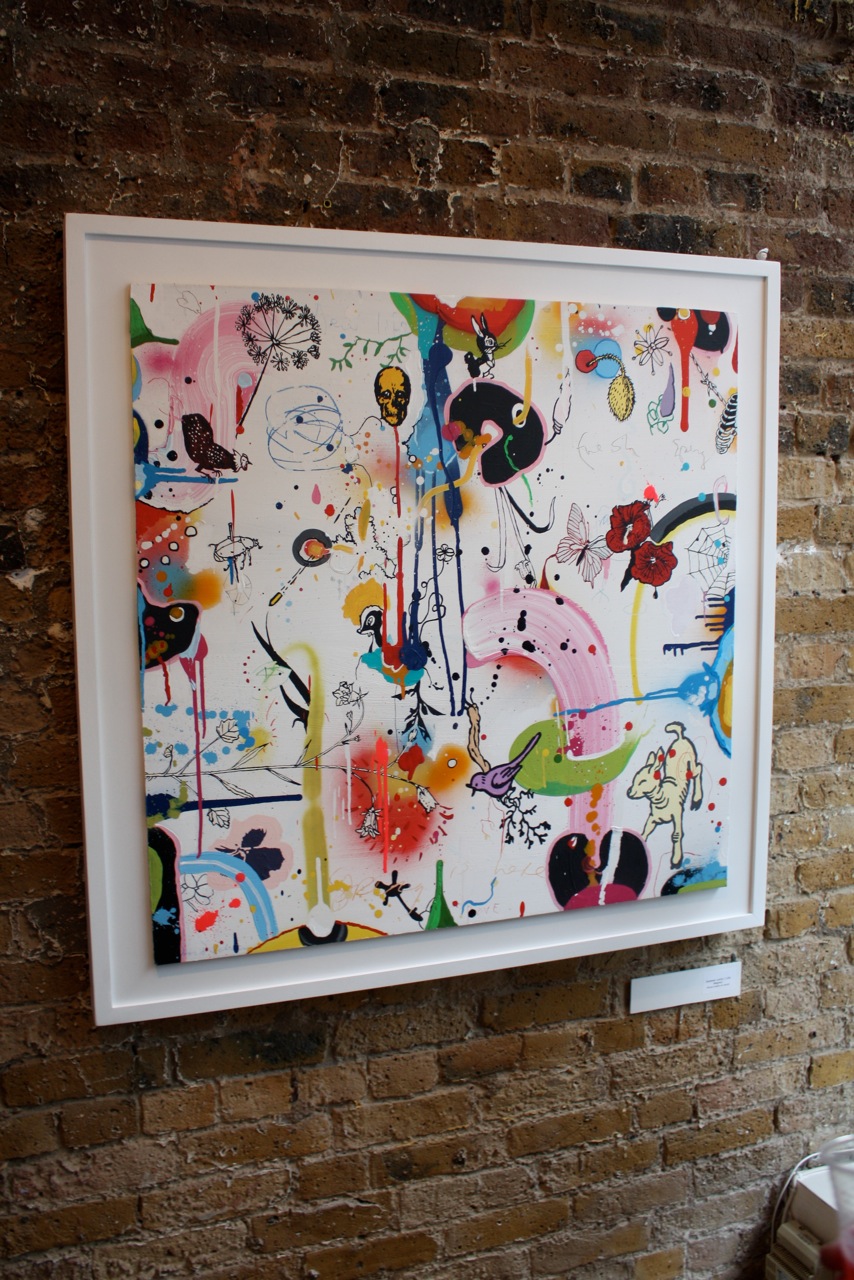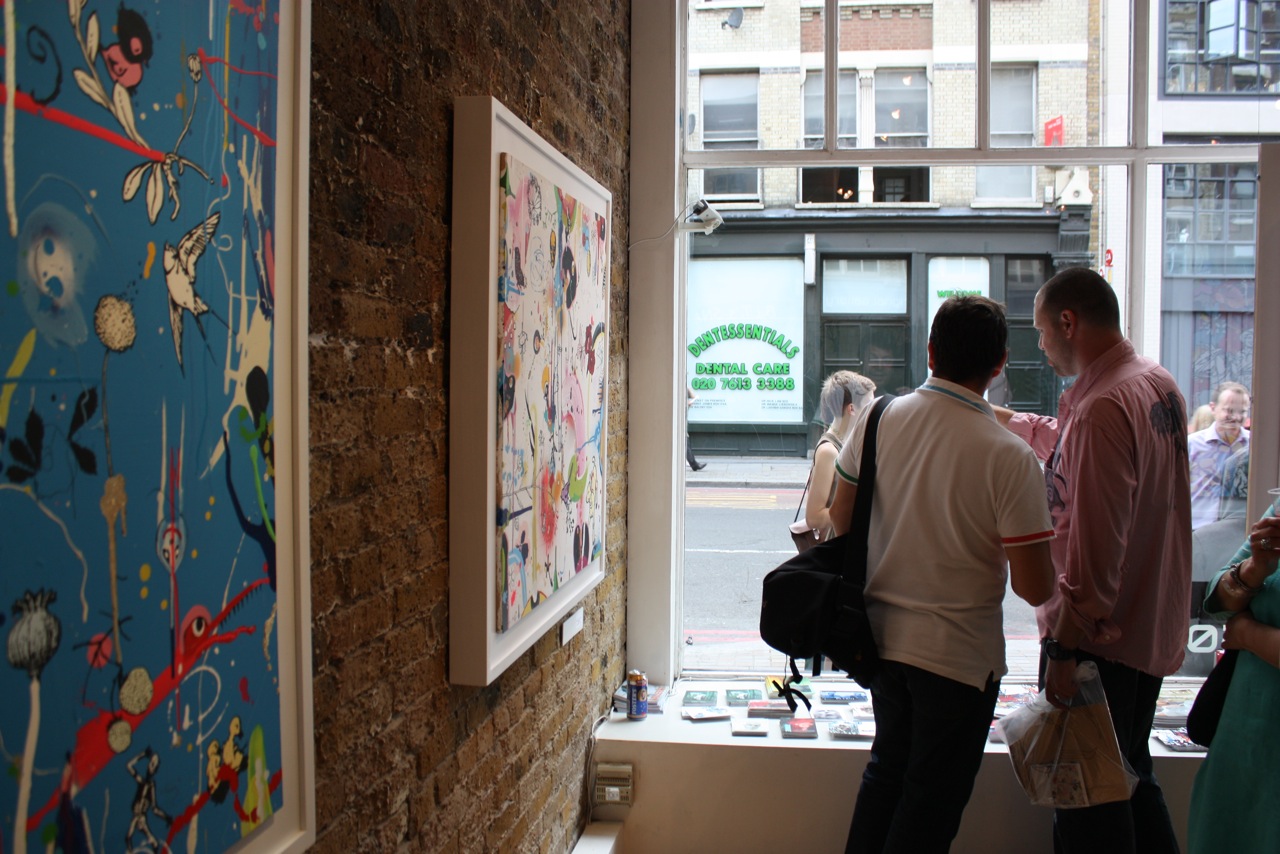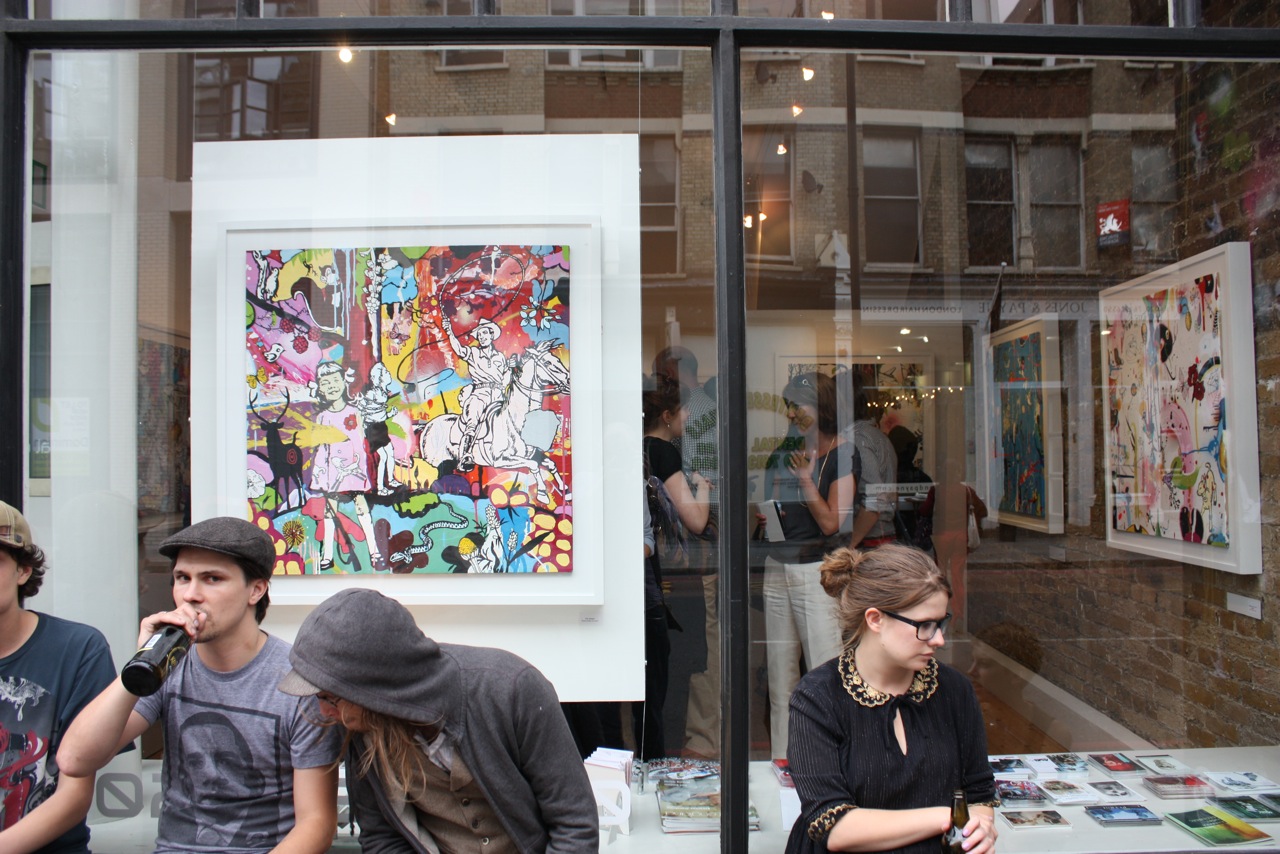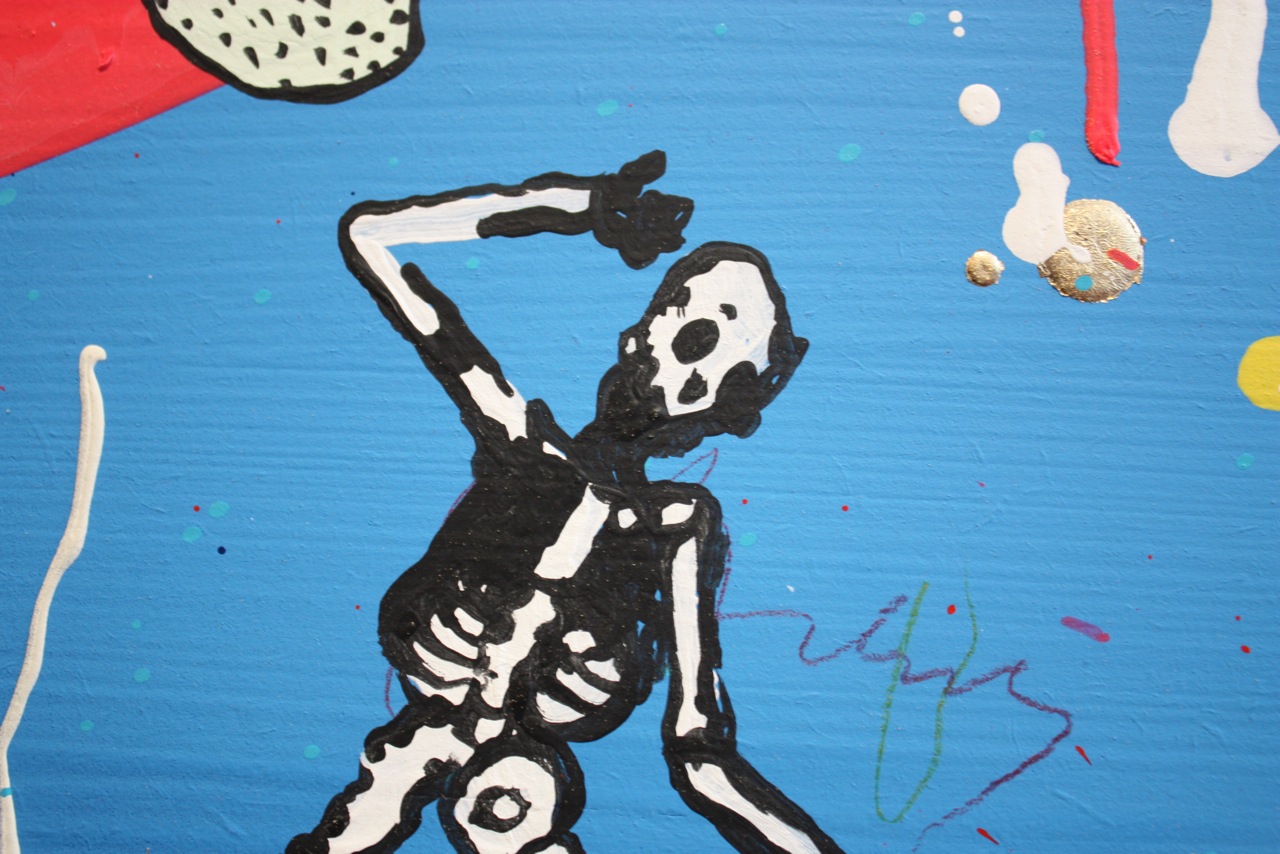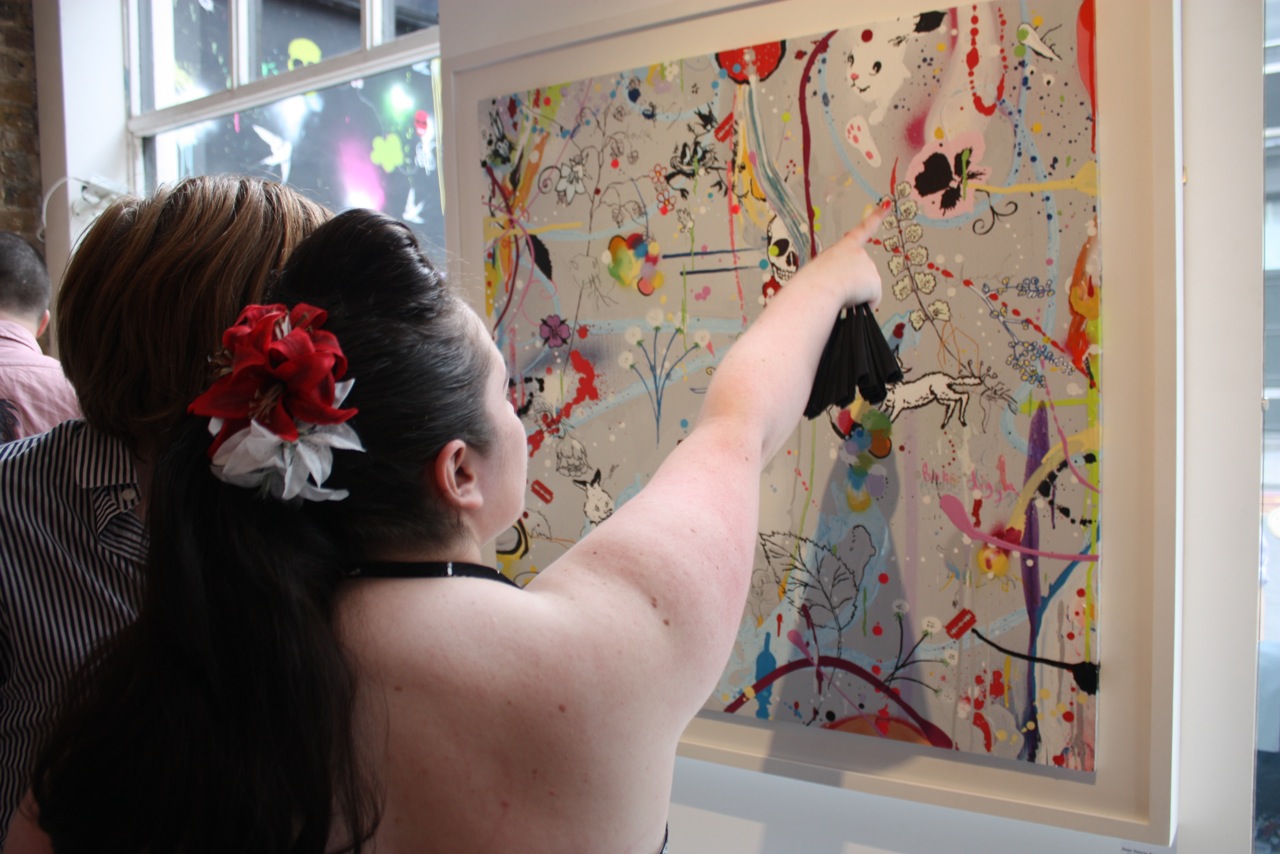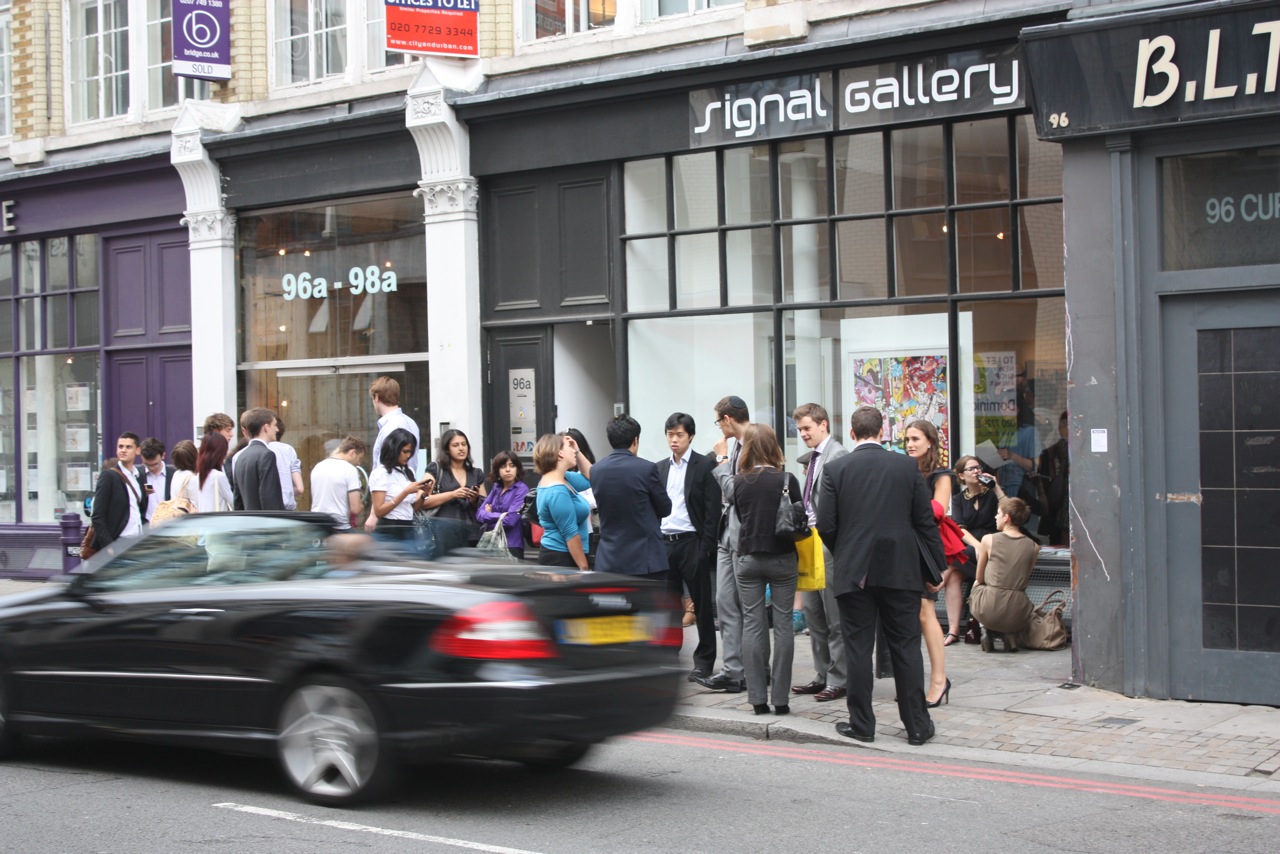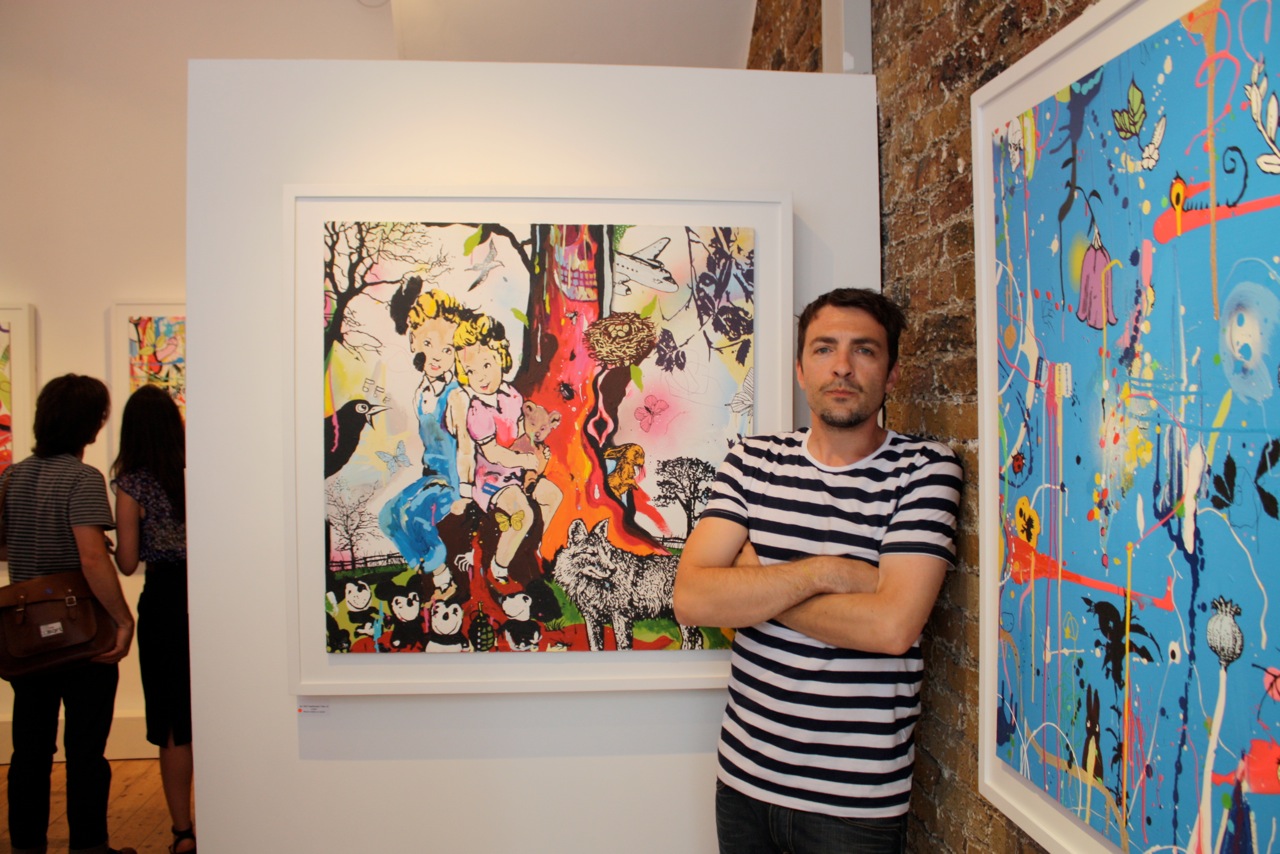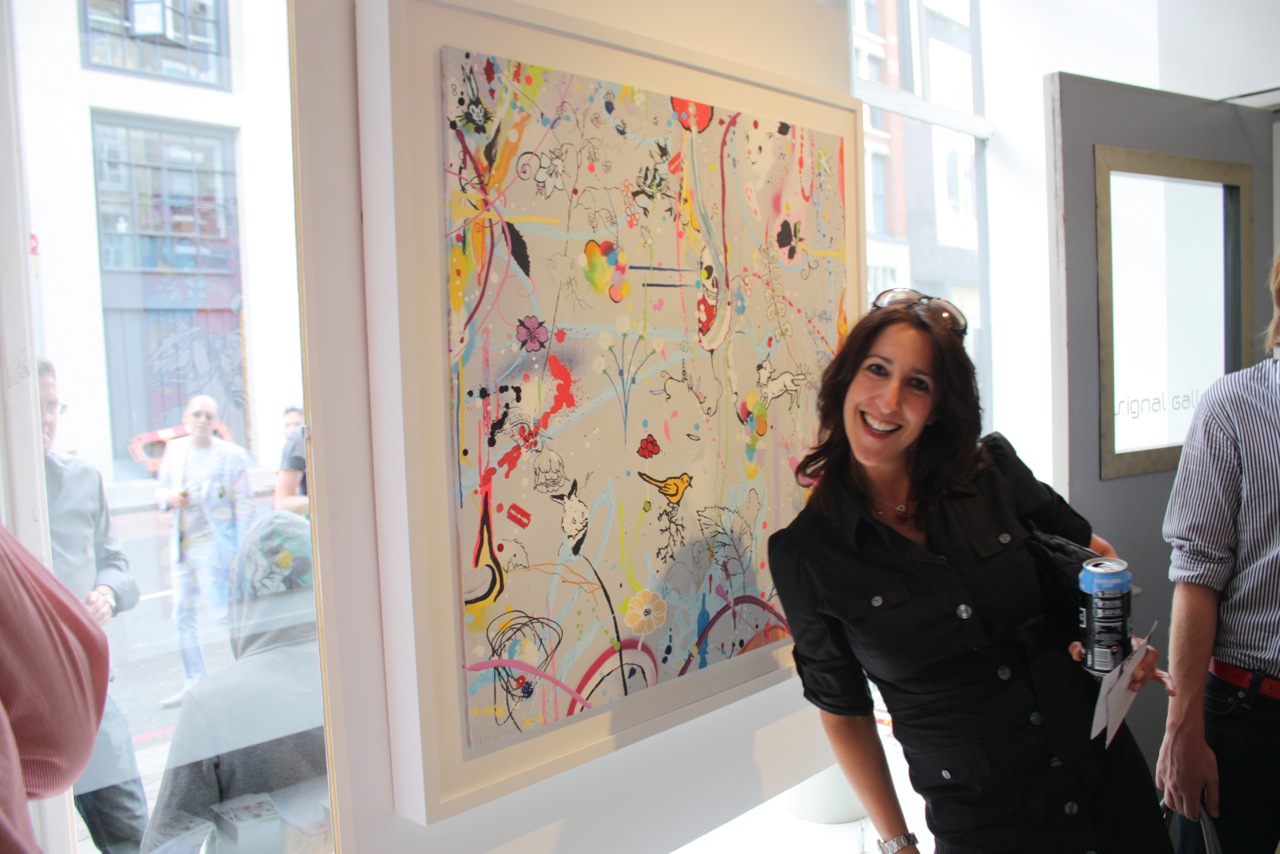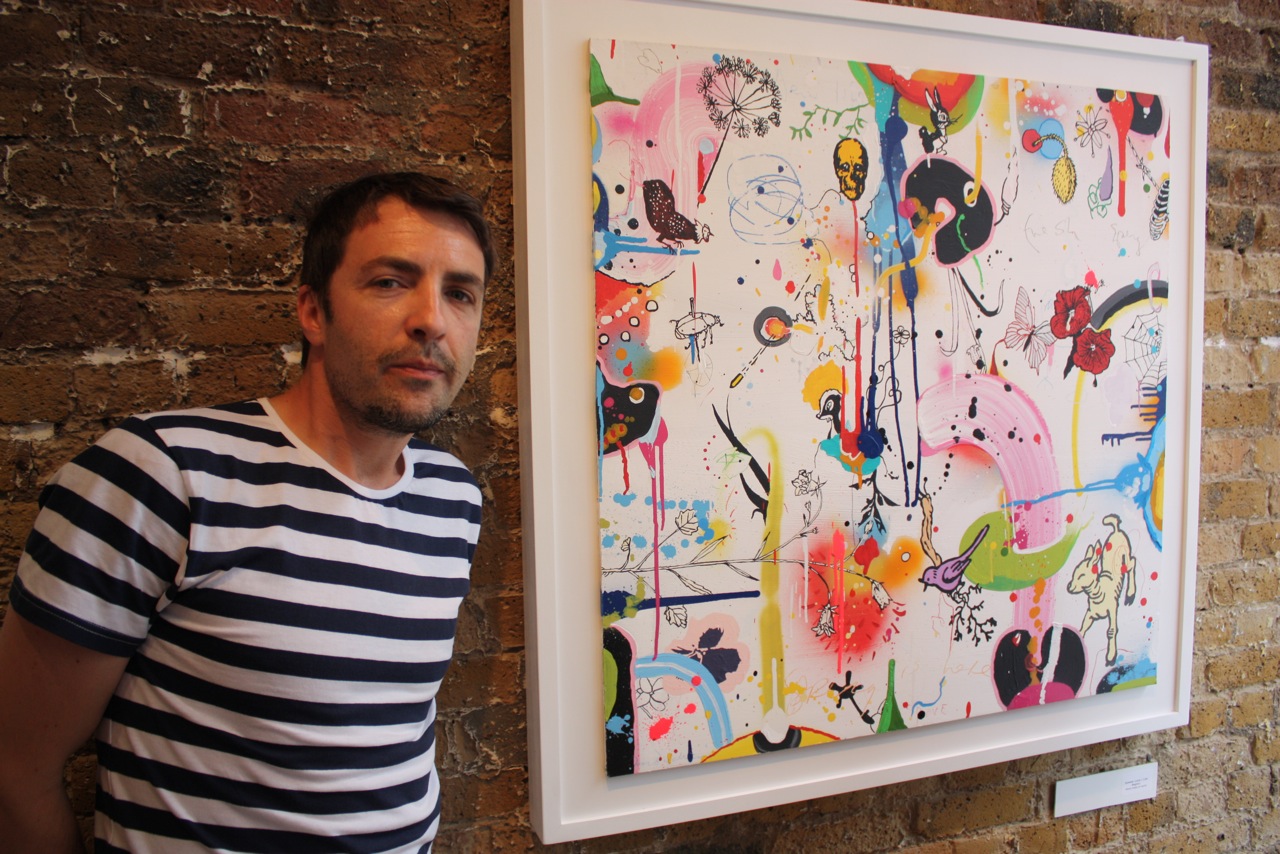 Dan took the time to sign a few showcards for our readers. For a chance to win one, just leave a comment here or on the Dan Baldwin thread on the Artchival forum telling us which of Dan's pieces is your favourite. One entry per person please. Contest ends Thursday 22nd July at 11pm UK time.
Discuss Dan Baldwin here.
For more pictures take a look at our full unedited set here.