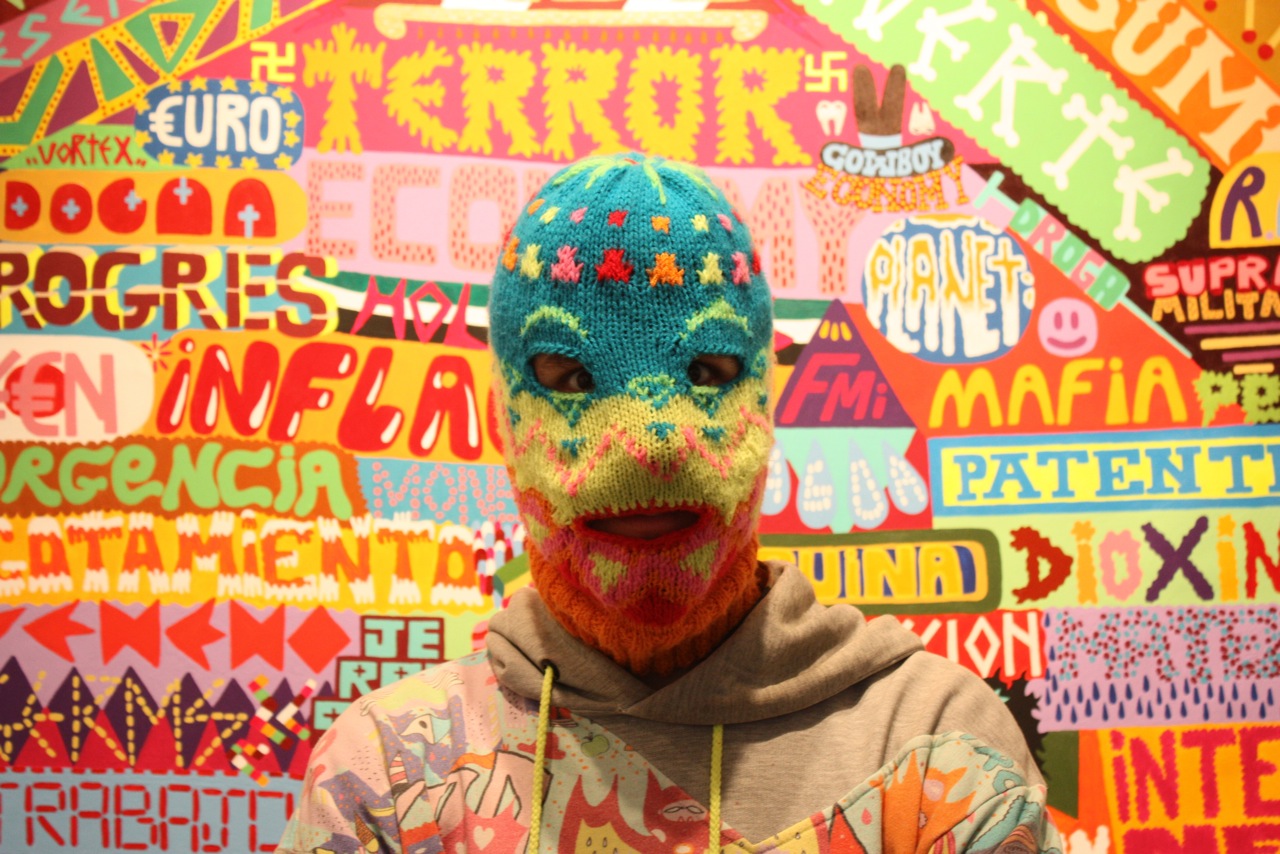 StolenSpace's latest exhibition opened last week and featured a solo exhibition by Zosen. "System Collapse" is the Barcelona based Argentinian artist's first solo exhibit in the UK for which he presented a series of colorful character based canvases alongside some text based work, a video installation and some hand knitted pieces including a couple of these fun looking day-glo balaclavas. We'd love to see someone wearing one of these around town – could be essential winter-wear for the East London hipster brigade!
AM's favourite piece in the show was the large text based canvas – 'Colapso Capitalista', which stood out as the strongest piece amongst the other character themed works. Hopefully Zosen continues to experiment with more text within in his paintings.
Read on for more pictures from the opening after the jump.