The holiday season is upon us again. And if you are like us at AM, you have once again waited until the last moment to start shopping for gifts for your friends and family. Well, if that's the case, don't worry. We're here to help with a little guide of some great art prints and products mostly around $50-500 that will surely delight any art lover. And if you're lucky, someone is reading this right now, looking for the right gift for you!
The first possible gift is the sweet new calendar porcelain sculpture from Steve Powers, aka ESPO, that you see above. Produced by Case Studyo, Fresh Starts Every Morning features the Philly-based artist's distinctive font, is sized at 20 x 15 cm, and references the calendar imagery seen in his paintings stating "Today is the first day of the rest of your life." The edition size if 25 and comes in a customized wooden box.  Available here.

This new Barry McGee book was  recently released to coincide with McGee's retrospective at the University of California, Berkeley Art Museum and Pacific Film Archive. Although the show just ended, you can enjoy all the amazing work in this 448 page hardcover volume, featuring 450 full-color images. For under $40, this is a gift that can't be beat. Available at Amazon.com.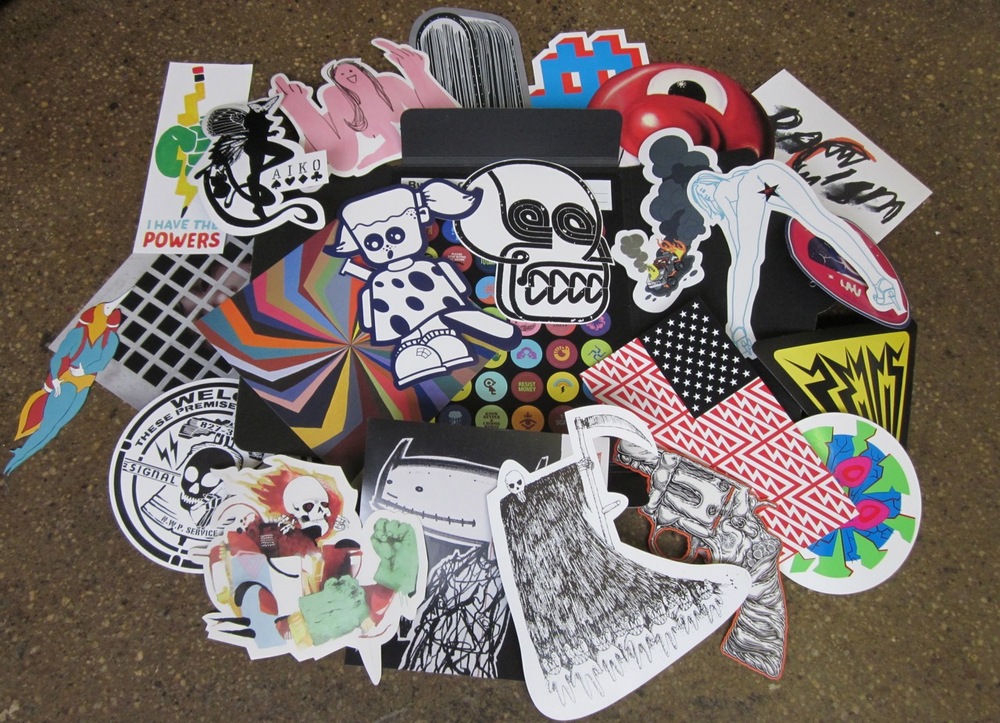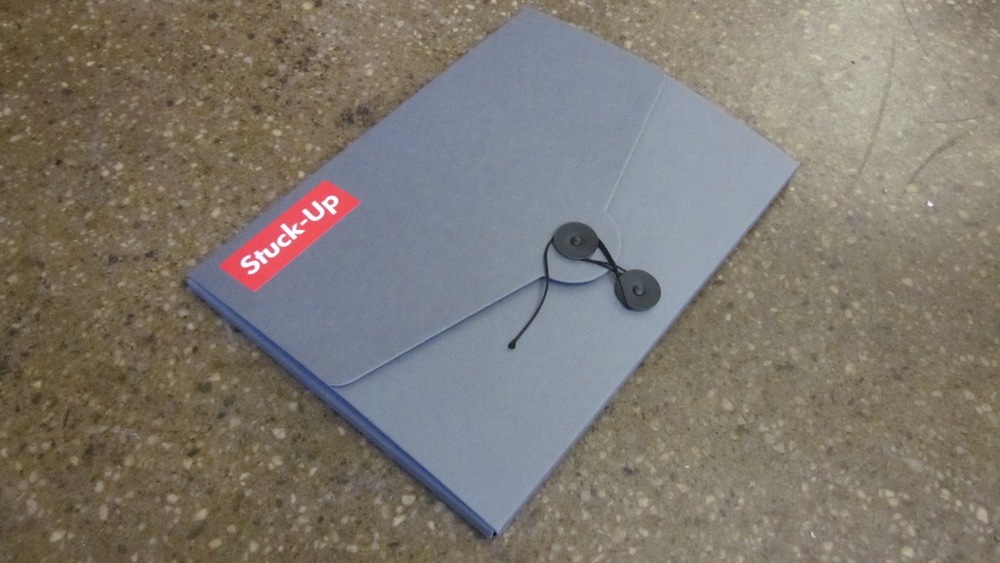 Our friends behind the "Stickers" book have come out with two inexpensive gifts that will definitely be a big hit with any lovers of street art on your list. One is a folio and the other a print, each featuring over-sized die-cut stickers by the likes of Faile, FUTURA 2000, INVADER, Ryan McGinness, Steve Powers and Todd James. The folio is a limited edition of 250 for $48.50, whereas the print is a limited edition of 350 for $42.50; both come with signed certificate of authenticity by the "Stickers" coauthor and curator of traveling exhibition, DB Burkeman. And to sweeten the deal, the Stuck-Up crew is offering AM friends on the east coast of the U.S. free shipping. Just shop here and mention Arrested Motion when checking out.

New York 's non-profit art store Printed Matter has a lovely fundraising edition by the emerging photographer, Ryan Foerster, entitled Double Fucked Up Horse. Foerster stands out from and fits right in with the current group of young photographers who are experimenting with what the medium is and can do. The edition is a 10″ x 8″ color photographic print, signed and numbered from an edition of 100. Get it here for only $100. In addition, Printed Matter still has card sets and the [2,3] book from Tauba Auerbach, as well as plenty of other amazing items.

California's Yerba Beuna Center for the Arts has a beautiful and affordable woodblock print by David Shrigley. The 22.5″ x 16.5″ signed and numbered print from an edition of 250 is a perfect example of the Scottish artist's graphic style and poignant content. It can be purchased from YBCA for $250.

ACRIA has a very limited edition by another up-and-coming young photographer, Mariah Robertson. Gladiola Window RGB 14, 2007 is a 16″ x 20″ C-print from an edition of only 25. It's $350, and by purchasing the photograph here, you are not only getting a beautiful piece of art, but are supporting a great cause as well, which is like a double gift!

Tomokazu Matsuyama has just released a stunning new print just in time for the holidays. Mr. Alpha is a 26.5″ circular print featuring of one of Matsu's kirins, created using 20-color silkscreen with giclee printing and hand-finishing. It is available through Paper Monster for $415.

Released today 1:00 pm PST, this newest print from Amy Sol is entitled Yelm's Passage. Sized at 15″ x 19″ (image size) and 21″ x 17″ (print size), it'll be available here for $150.

And for readers in Japan (or those willing to brave eBay), you may want to consider this new vinyl release from KAWS featuring his remix of Woodstock form the Peanuts franchise. Released through Original Fake on December 22nd, you still have time to line up and wrap this before Christmas.

For those who checked out the PULSE fair in Miami personally or persued photos of our coverage here, you may have noticed an entire wall of Yoskay Yamamoto sculptures . These various colorways (mint, aqua, turquoise, blue, indigo, and violet) of the "still thinking of you . . ." pieces are in an edition of 20 and are cast resin sculptures finished with auto body paint. For purchasing please contact LeBasse Projects: http://www.lebasseprojects.com.
Another high reward, low cost gift suggestion this season is the People's Print Shop. Currently they are featuring two timed edition prints from Mandy Tsung (here) & Ruel Pascual (here) for only $20.

The Joshua Liner Gallery has commissioned a spectacular new print by Dave Kinsey to coincide with his current solo show. The 32″ x 39″ 14-color silkscreen print is of one of Kinsey's latest paintings Akhal-Teke (War Horse), created with the help of the master printers at Keigo Prints. The edition of 30 is $450. To purchase this fine piece of art for someone on your holiday list (or even for yourself), contact the Joshua Liner Gallery.
And last, but certainly not least, there's the Doggy Radio edition by Yoshitomo Nara. Not only is this a beautiful sculptural representation of one of Nara's classic puppy characters, but it is also a fully functioning sound system. Sure, we're way outside our $500 limit with this one, but you deserve it for being extra good this year. Get it here.