(above – Mark Dean Veca, Sven Davis, Paige Prendergast & Michael Murphy)
After months of planning and panel wrangling, the
Space//Form
group exhibition at Portland's
Breeze Block Gallery
opened last week. The group show features 110 artists, each making work thematically linked to Architecture and the environment on a 10×10 inch wooden panel provided by Ampersand – the principal sponsor of the exhibit. Curated by
Arrested Motion
's Sven Davis, each of the paintings was hung in a controlled grid, with the paintings placed randomly as they were unpacked.
Installations by Mark Dean Veca and Michael Murphy complimented the principal array of paintings. Veca's cave-like mural on the rear wall drew in visitors from the street and his arrangement of cleverly named diamond forms – Inc. Blots – spilled out onto the side wall and into the main body of artwork. Michael Murphy's hanging sculpture hung at the front of the gallery and mesmerized viewers as they entered – many double-taking as they caught the reveal of the anamorphic sculpture in true alignment of a 5 foot tall portrait of Chuck Close made from over 5,000 popsicle sticks. Murphy also created another eye-catching sculptural work for the exhibition in the form of his 10×10 panel – entitled Twist, another 3-dimensional popsicle stick assemblage resembling a huge red claw protruding from the wall, but revealing a perfect heart shape when viewed directly from the front. Murphy and Veca's installations wowed the viewers of the exhibition and it was a pleasure to see so many engaging with the work.
Ahead of the opening, Nike's CEO Mark Parker came by for a quiet viewing before Portland's busy first-Thursday crowds filled the space all night along with many of Portland's vibrant artistic community.
With so much artwork to see in this exhibition, we'll bring you a focus on some of the work shortly in part 2 of our Space//Form opening coverage.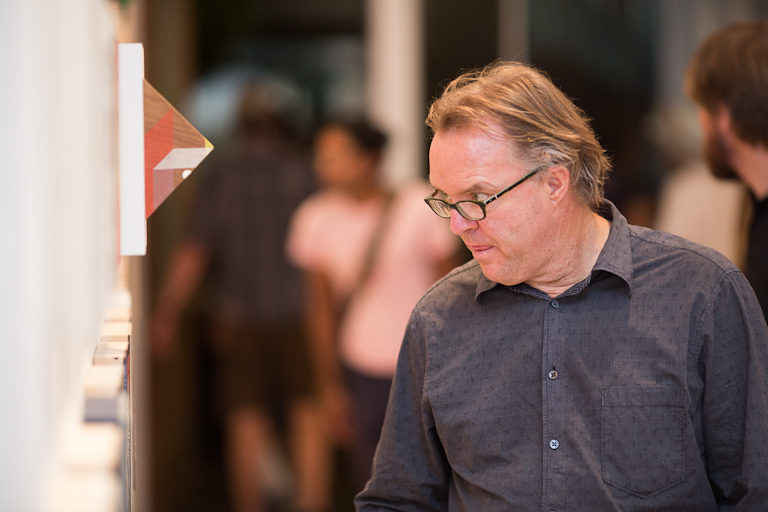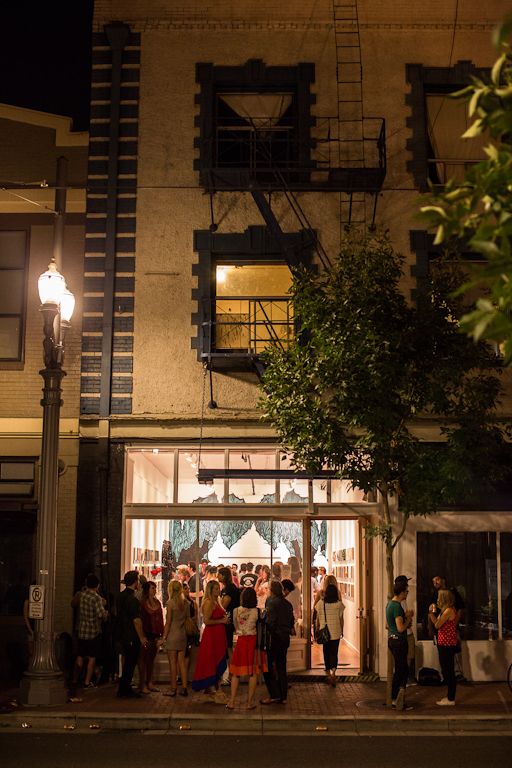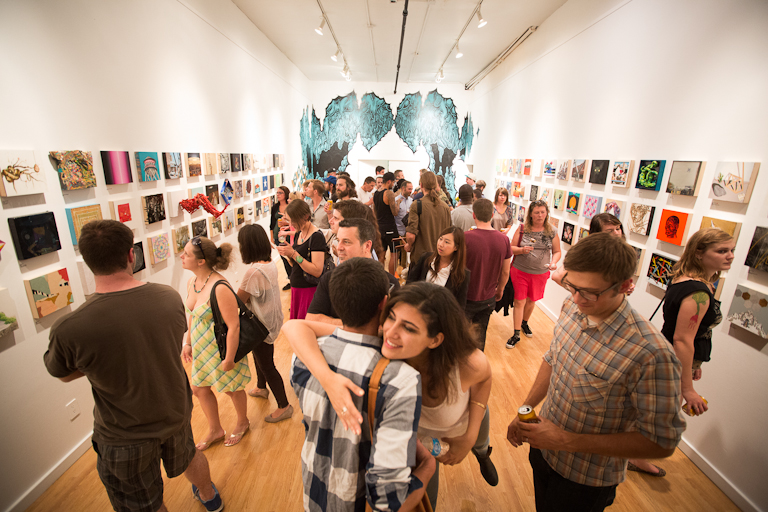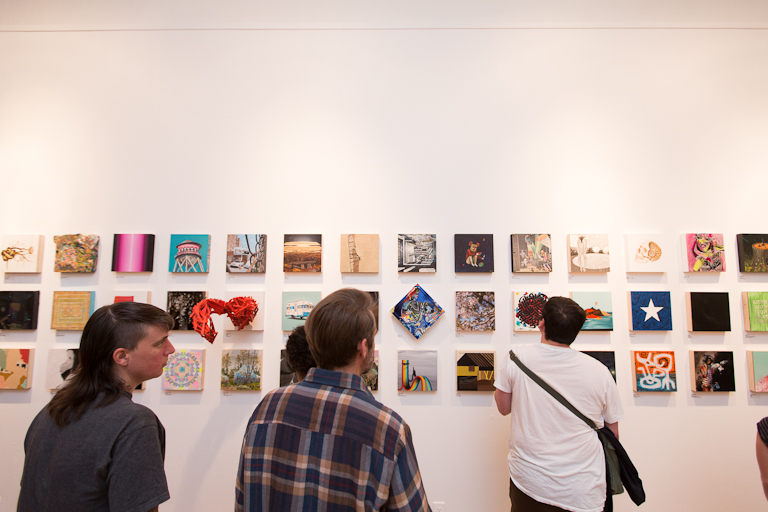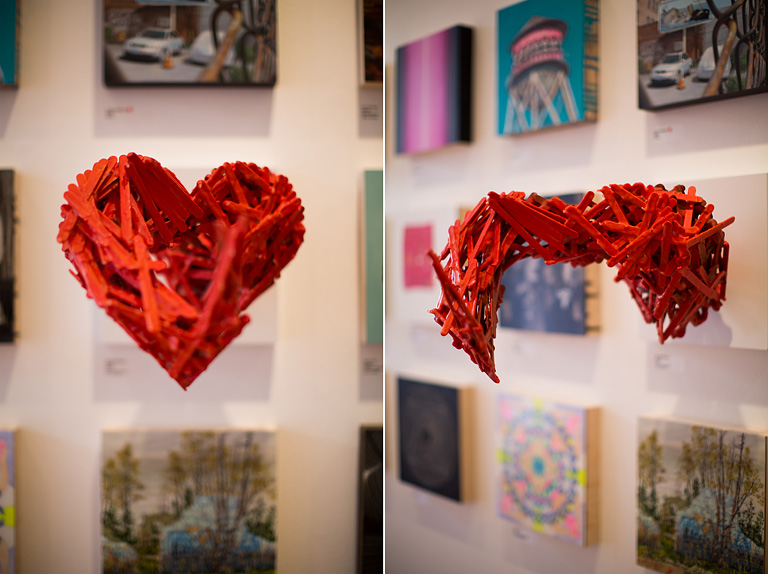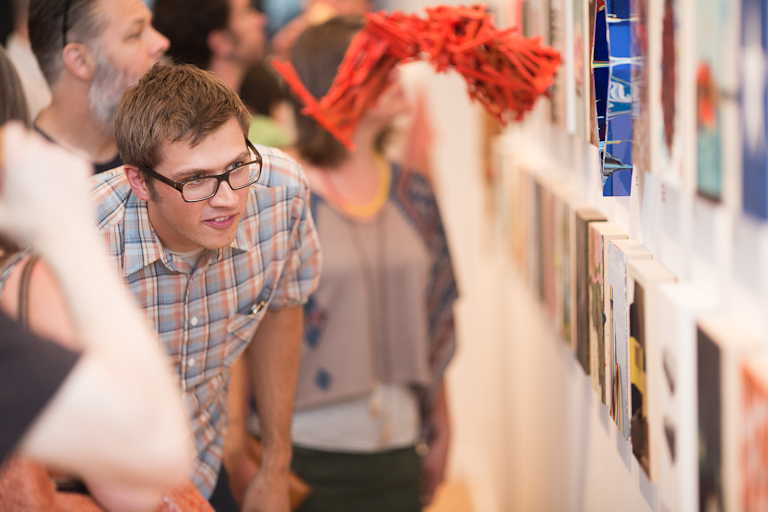 Discuss this show here: