Summer is off to a blazing start as June sets the pace with a flurry of crazy shows. From the old schoolers to new comers, it seems that everyone is getting into it this month. Here's another look back as the staff at AM brings you a look back at the juiciest stories of this past month. Get served after the jump.

Sleepboy recommends:
1) Jeff Soto – "Life Cycle" @ Jonathan LeVine Gallery – Studio Visit & Show Coverage
Jeff Soto (featured) returns to NY with a fresh set of paintings, packed with more detail and depth than ever before. He also took time to paint one of his iconic Sotofish's on local wall of Eyebeam. Take a look at our studio visit as well.
2) Todd Schorr – "Designed for Extinction" @ Otis College of Art & Design – Studio Visit & Show Coverage
Celebrated "Low Brow" artist Todd Schorr (featured) opened up another retrospective, this time at Otis, one the most influential art schools on the West Coast. Headlining the show in terms of new work was the stunning "Atomic Holiday", a nostalgic look at a period of time that easily could have led to the "apocalypse".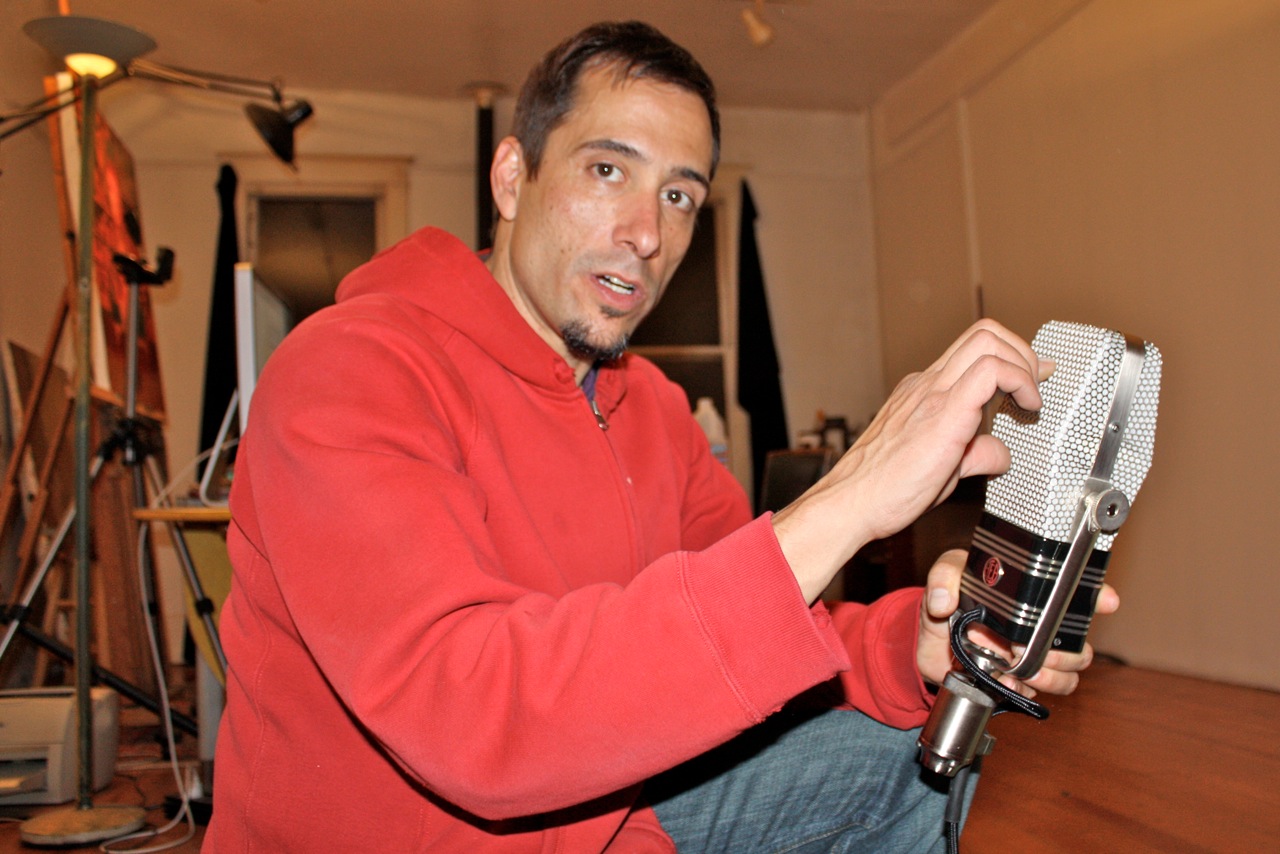 AM visits another cornerstone artists of the movement, Joe Sorren. You can be sure that we will be extensively covering his first museum retrospective later this year, but for now, take a look at inside his studio with us.
Khoi recommends:
1) Art Basel Switzerland 2010 – The art fair that tops all art fairs makes its annual return to the city of Basel and this year and AM was there to show you the goods. International collectors, dealers, and artists get together for a long weekend of schmoozing, partying, and buying. This year brought out the high quality goods, from Warhol to Prince to Ruscha to McCarthy.
2) The Hole NYC – Not Quite Open For Business – Opening – The anticipation to see how Deitch Projects' legacy would continue was high. Although many mourned the passing of the NYC institution, they can find solice in knowing that The Hole can fill in quite nicely. Excitement was high, as they unveiled their debut exhibition with such heavy hitting names as Jules de Balincourt, Rosson Crow (featured), Barry McGee, and Terence Koh.
3) EuroTrash @ LAz, Beverly Hills – The invasion of Beverly Hills by international artists more familiar with the streets than the white cube continues as LAz reloads its pop up space. Conor Harrington, Antony MIcallef, JR, and Vhils fill the former Anthropologie store with the freshest art from all over the world. Take a breather from all day shopping on Rodeo Dr. and immerse yourself in some EuroTrash.
Juggernut3 recommends:
1) Openings: Barry McGee & Clare Rojas @ Bolinas Museum
The SF legend has been back in the spotlight lately with first a museum visit to Oakland, then this awesome show at Bolinas Museum with Clare Rojas with a diverse mix of mediums. Barry McGee really shows off his skills on and off the streets.
2) Openings: KAWS @ Aldrich Contemporary Art Museum
KAWS wowed fans and peers alike with a spectacular museum exhibition at the The Aldrich Contemporary Art Museum. Making his museum circuit premiere, the artist brought the heat from old and new, giving patrons a glimpse into the classic works and some newly minted canvases, vinyl figures and installations.
3) Openings: Herakut – "Happy Doubt Day" @ Gallery Springmann.Varol
Another month brought another great opening from Galerie Springmann.Varol. The street duo Herakut brought out a new set of works for their solo show. The opening was definitely even cooler live than we thought after seeing the opening night on this great video.
Sven recommends:
1) Mike Stilkey – "Reminiscent" @ Hurley )( Space Gallery – behind the scenes show coverage.
Seeing Mike Stilkey's (interviewed) book installation at Corey Helford Gallery's "Art From The New World" exhibition showed us just how good Stilkey's creations can be. The recycled book forming the canvas for his huge installations. His latest exhibition in Hurley's new gallery, )( Space, used over 5000 books in its creation.
D*Face satisfies both our urban and pop art cravings all at the same time. We got to see him at work whilst putting together this very cool looking skate ramp piece in London recently.
Brett Amory's solo show "Waiting" at Thinkspace didn't disappoint. Catch up with the man himself in our interview and find out what makes him tick.